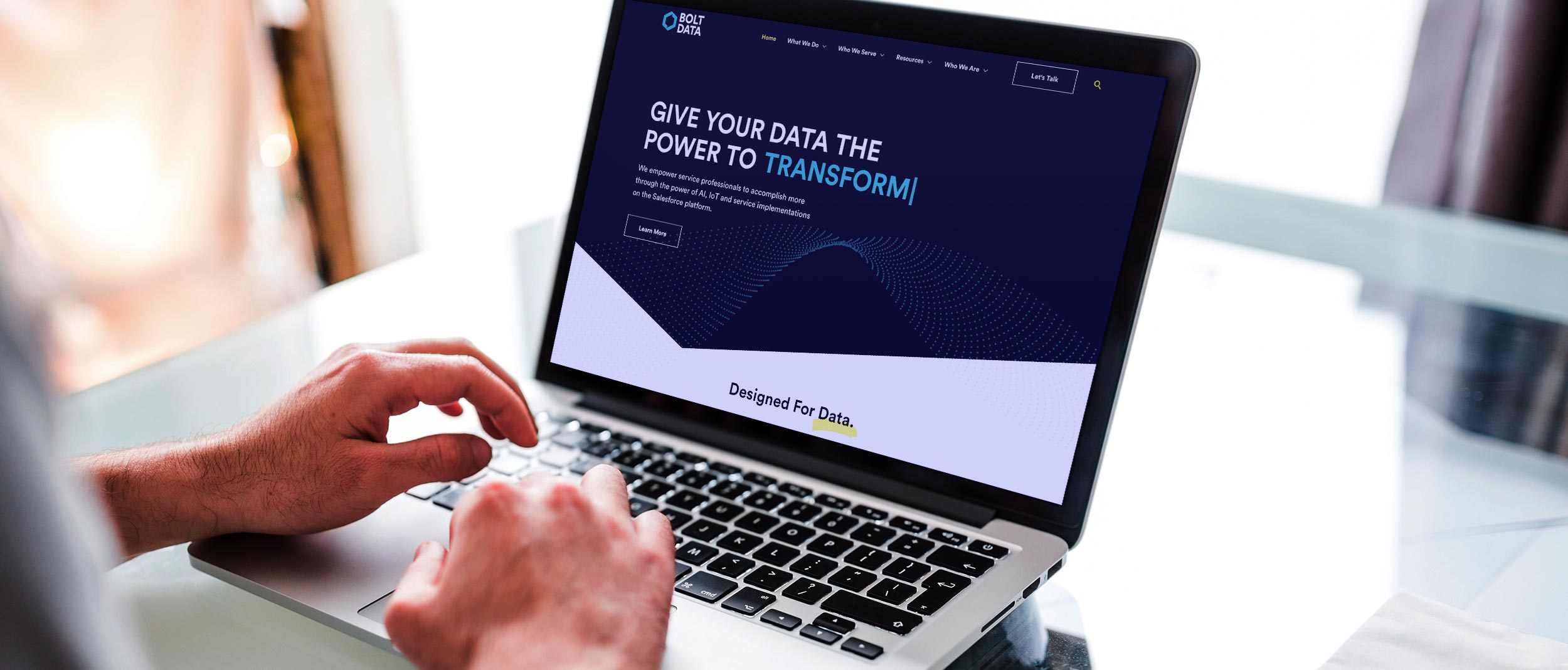 A fresh layout and design for a Salesforce software and service company.
Bolt Data is a software and service company, specializing in taking Salesforce and other leading software, and turning that software into tailored business solutions that help service companies improve their asset uptime, increase their profitability, and keep their customers happy.
Bolt Data approached us with the need for revamping their existing site and combining two sites into one core online presence. With a rebrand in the works and challenges presenting themselves on multiple fronts, I worked with Bolt Data to bring a custom solution to each issue.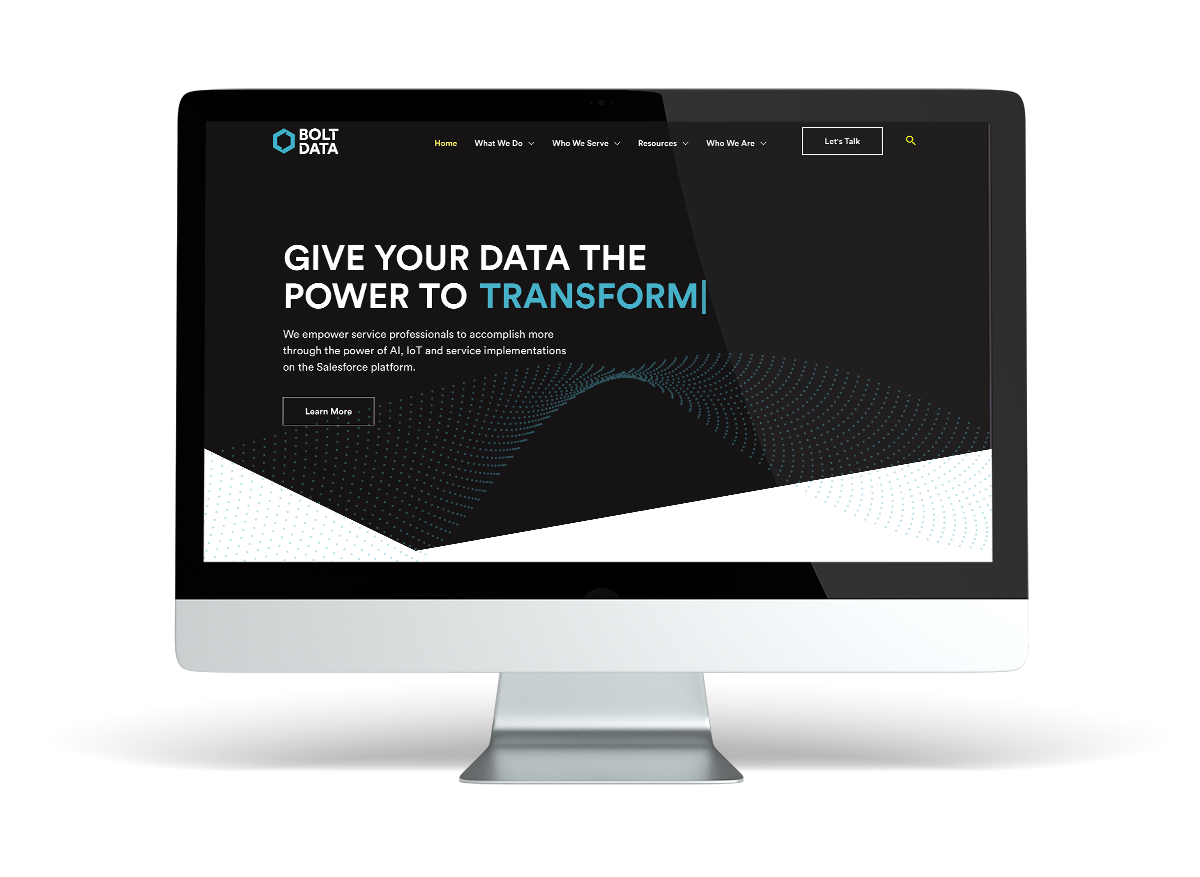 Bolt Data's challenge was two-fold. The first challenge was their rebranding and trying to work the new brand and logo into their online marketing. Secondly, was the issue of multiple websites and trying to sync those two sites into one cohesive parent website. Bolt Data came to me with interest in having me work on their current sites, and I quickly convinced them it was time to begin from the ground up and rethink the entire platform, paradigm and aesthetic.
"From beginning to end, Nathan and his team worked diligently to create a website for us that went above and beyond our expectations. Nathan is a true expert and professional in his field and I would recommend him to anyone looking for a new website or design services."
Morena Kubat
Marketing Manager
As promised, I kicked the project off by starting fresh. I rebuilt the WordPress framework, came up with some ideas for a design scheme, and even developed a number of subtle but unique animations that Bolt Data would carry through to some of their other brand and marketing collateral.
Working hand in hand with their marketing team, we were able to build a brand new website that showcases their updated branding, makes the back-end incredibly easy to update and manage, and gives users a simple and streamlined approach to finding content and navigating Bolt Data's services.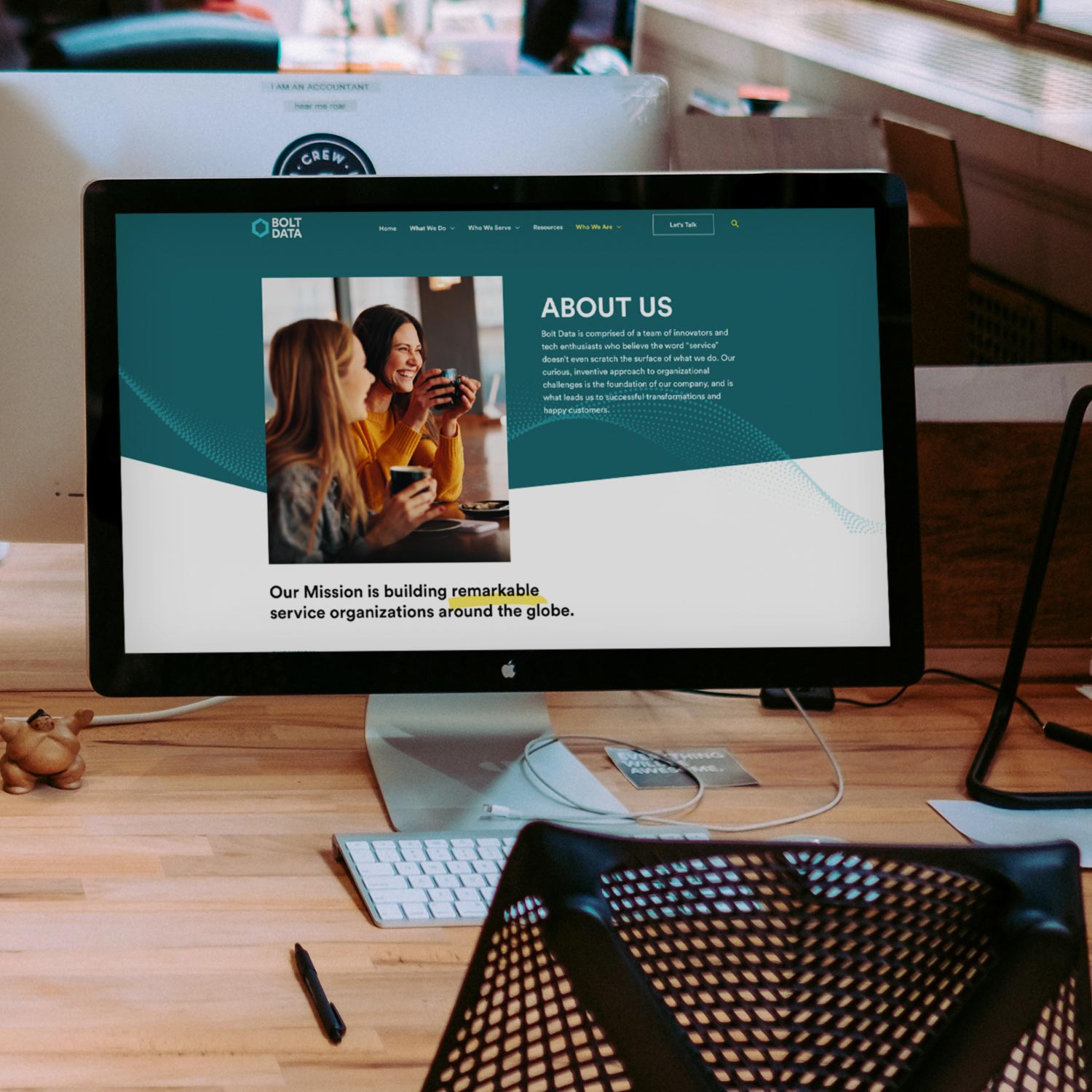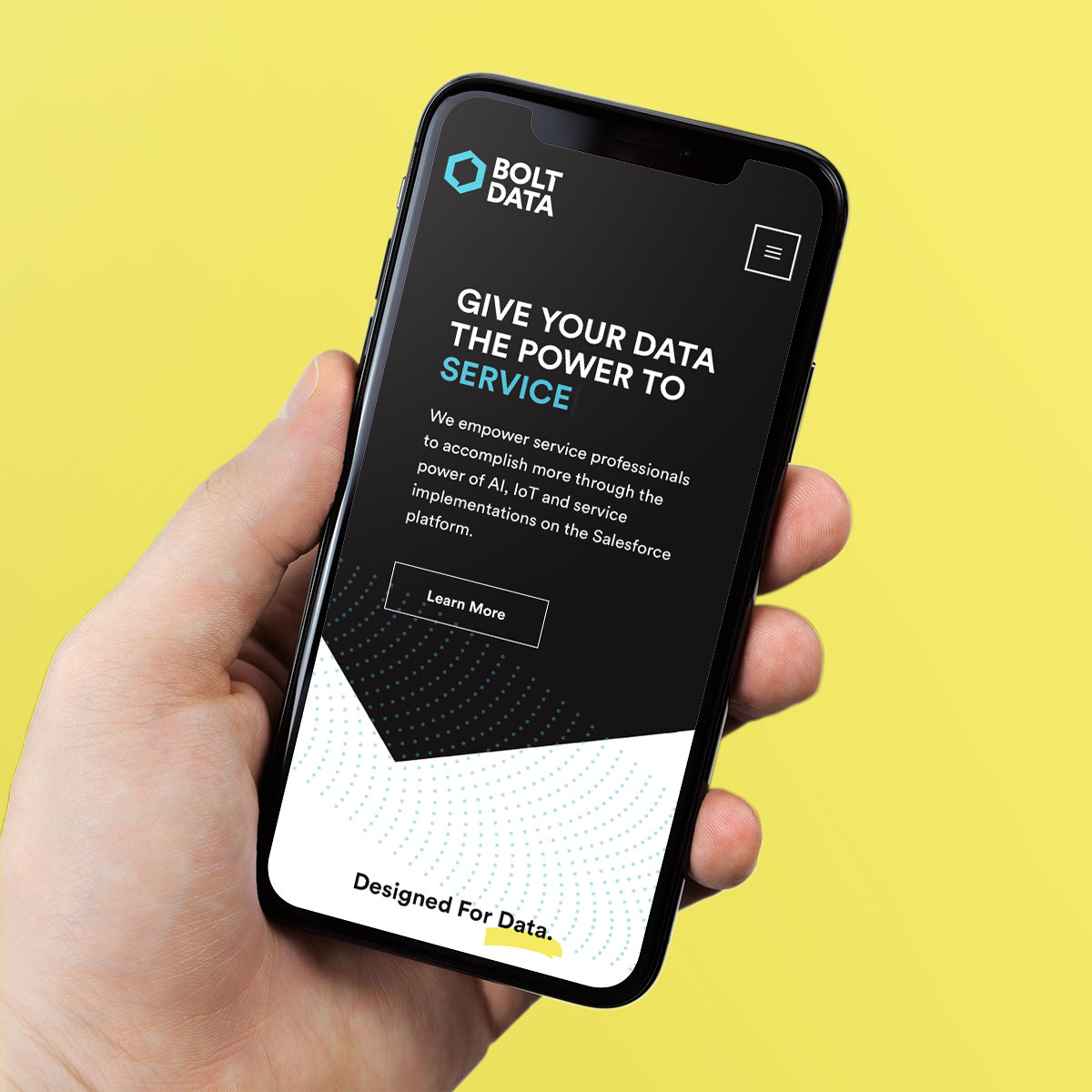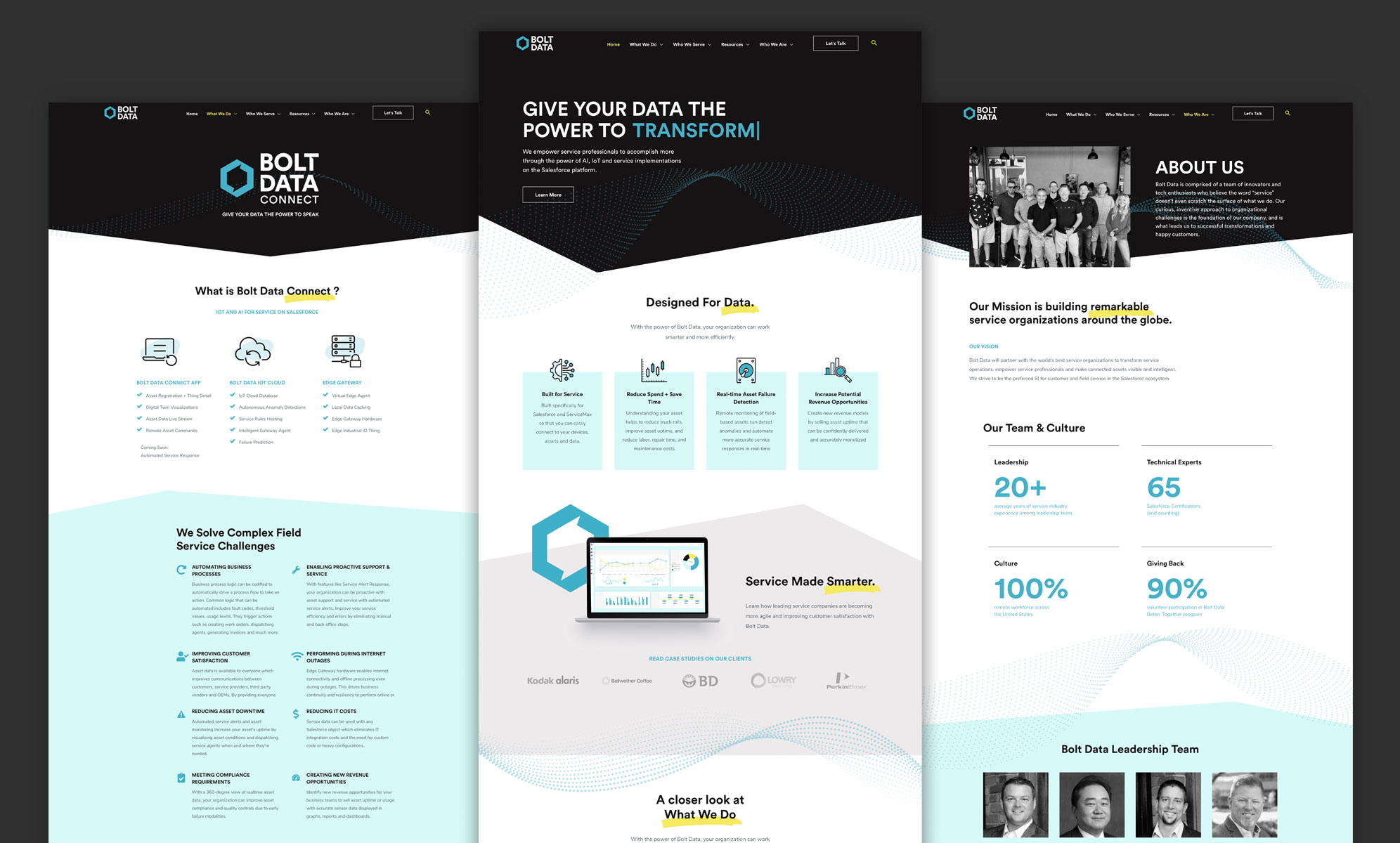 Web Design and Development was the primary service implemented on this project, but in addition to designing and building a new website, I wanted to really help establish their fresh branding in a memorable and effective way online, both on desktop and mobile. So, we paid special attention to the mobile version of the website as well, and really took a dual design approach.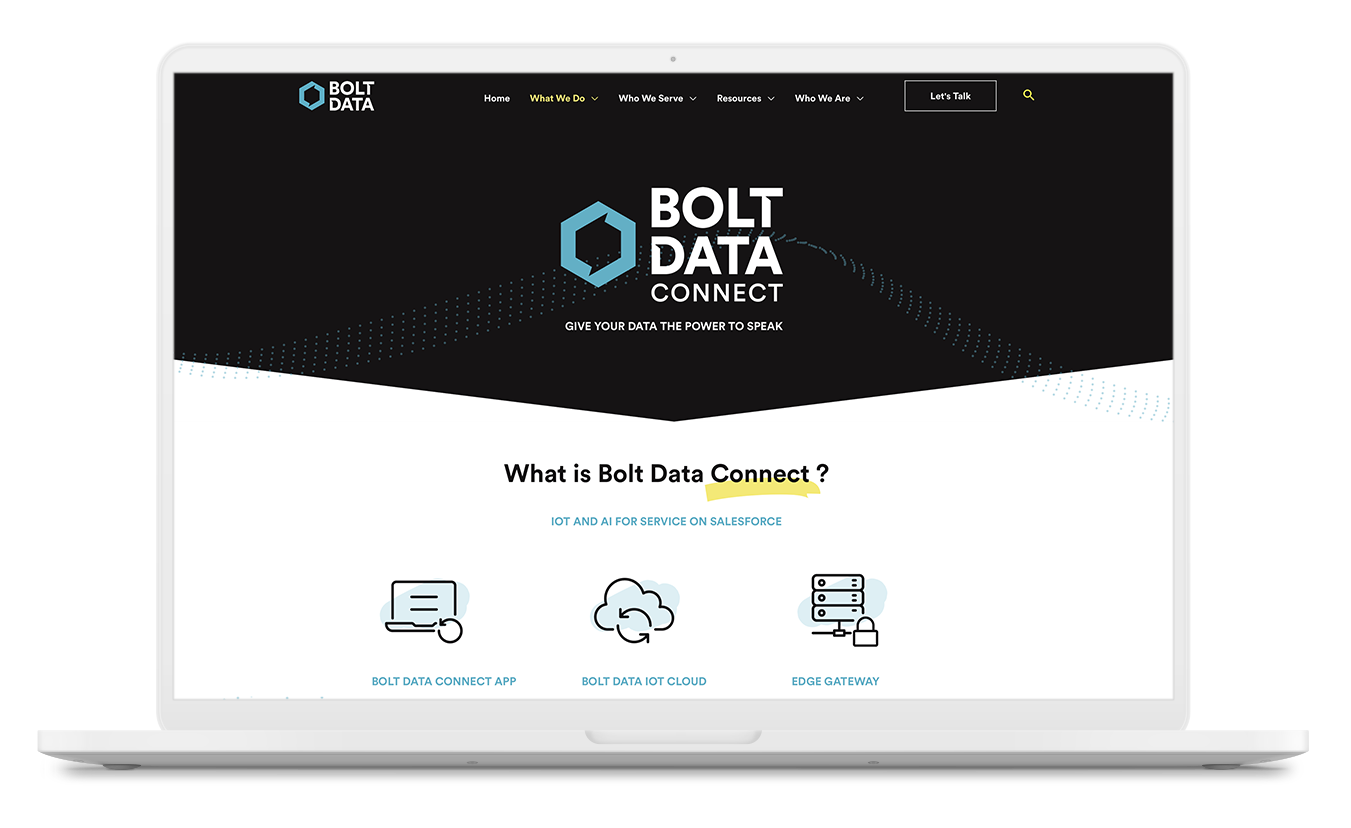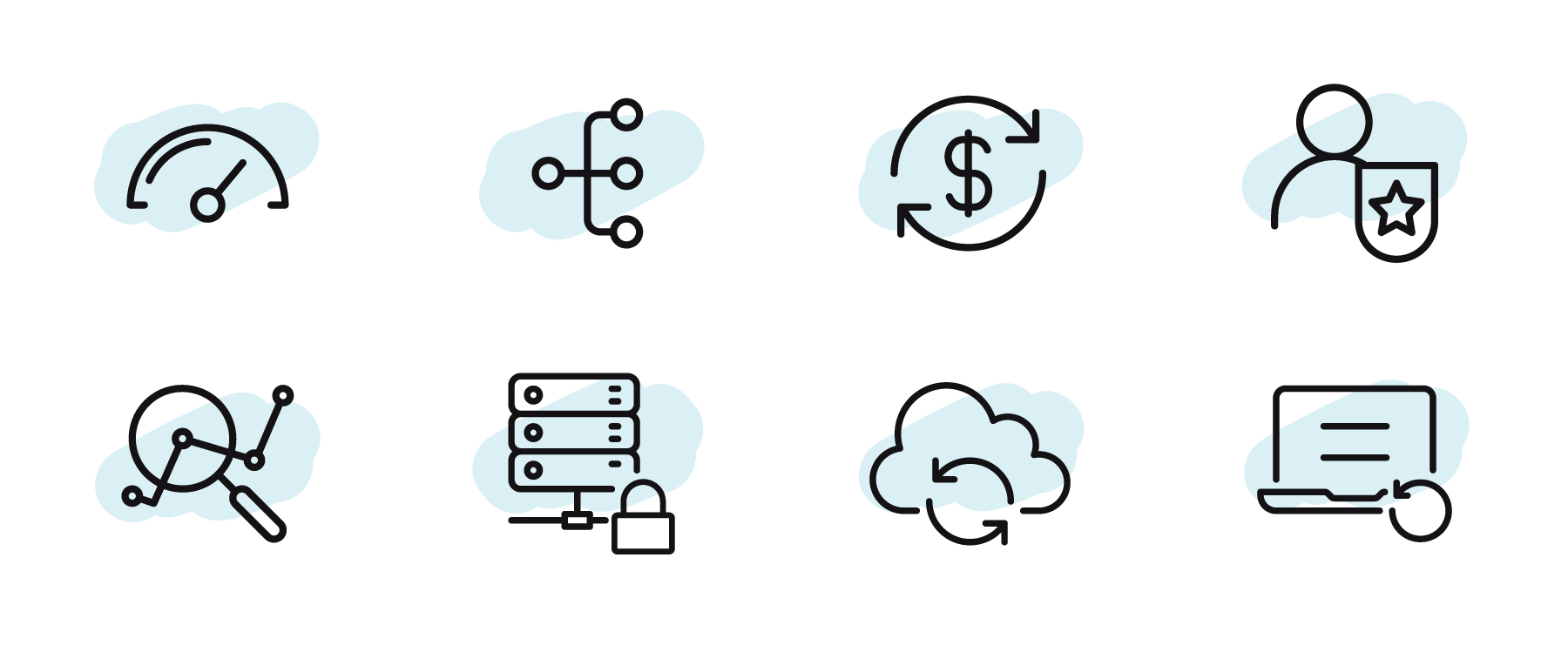 Bolt Data has such an extensive list of services and sub-services, that I thought a wise tactic would be designing custom icons for each sub-service to assist in creating diversity yet cohesion across the website.