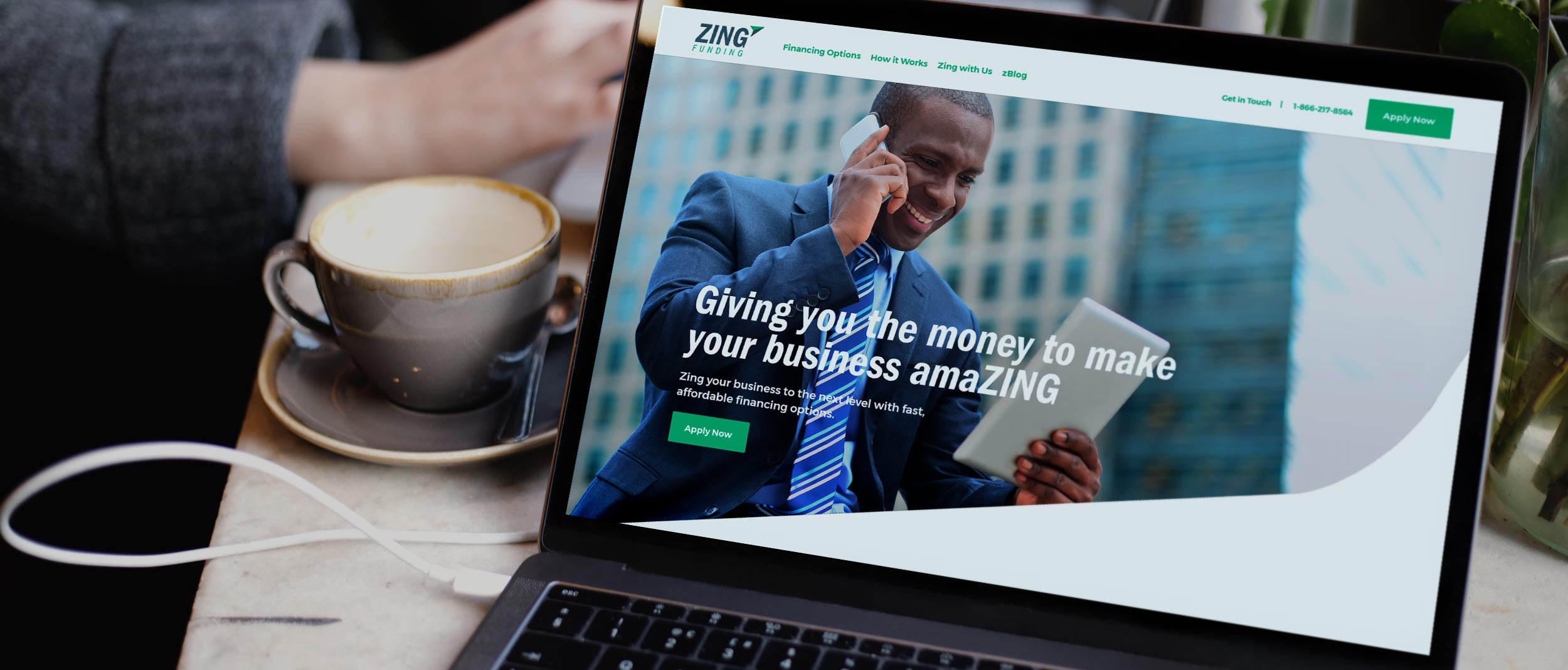 Branding and Development for an Atlanta Financial Company.
IOU Financial is a progressive online lender who has funded over $700 million in US loans over the last decade. When they decided to split the company off and focus entirely on wholesale lending, they came to me and my team with a need to develop an entire brand and system for the new Retail Lending company: Zing Funding.
My relationship with ZING Funding started with the need for the agency, and I've worked with them every step of the way. From branding and web design to application development and build out for their lending platform, we've assisted with Zing's growth from startup to established lending platform.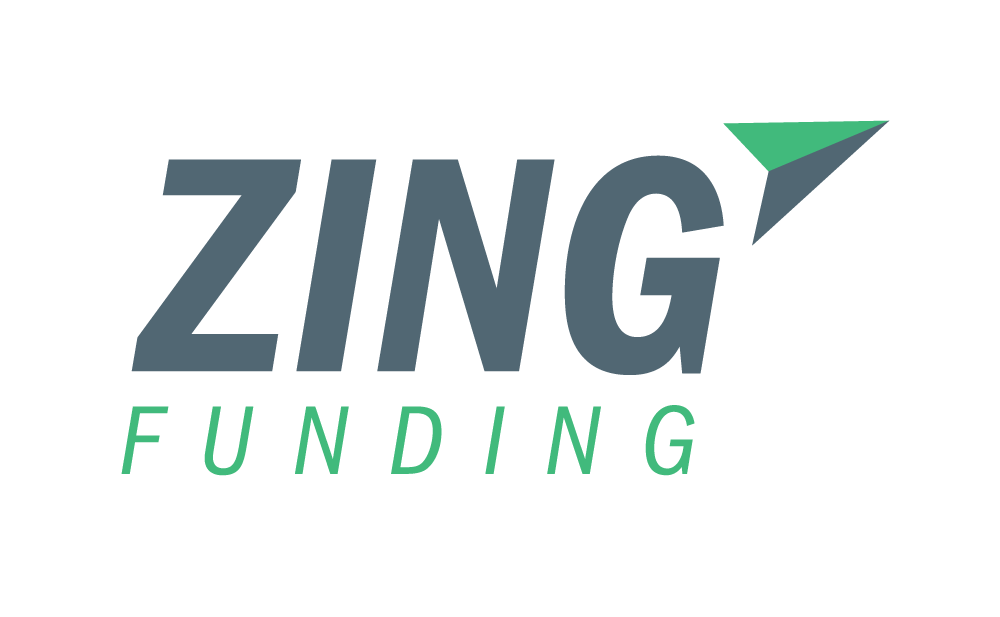 Involving yourself in a project for a $700 million dollar company always comes with challenges, but I was determined to not only meet their expectations but turn Zing into something amazing. I tried to expand the creative aspect by focusing on a modern yet fun mood for all things ZING Funding. I mean: What could be more fun than getting a large sum of money to start your dream business with?
"While Nathan's Web design skills are fantastic, what's even better are his communication and problem solving skills. He took the time to understand what we wanted out of the website and prioritize our needs!"
Ian Gloer
Vice President of Sales
In the first year since Zing Funding's launch, the measured results have been overwhelmingly positive, and number of application submissions and loans have been off the chart. In year one there were over 20,000 submissions for loans through the website and application, and that continues to grow.
Feedback has been fantastic on the website, brand, and usability of the application. I continue to work with Zing on their social media, evolving brand messaging, SEO, and WordPress website support and maintenance. As the company grows, my relationship with Zing Funding continues to expand and evolve.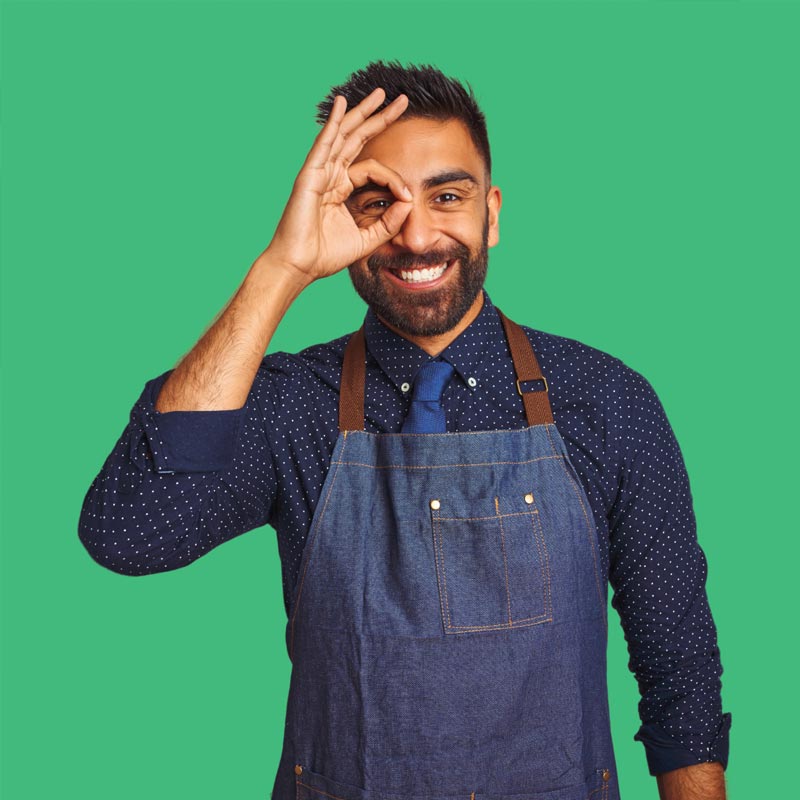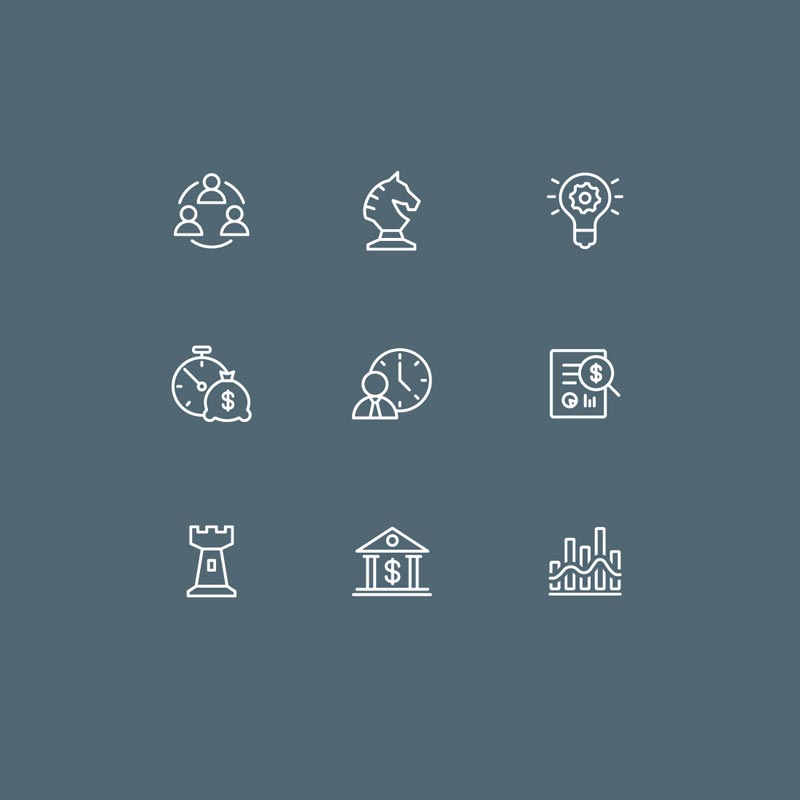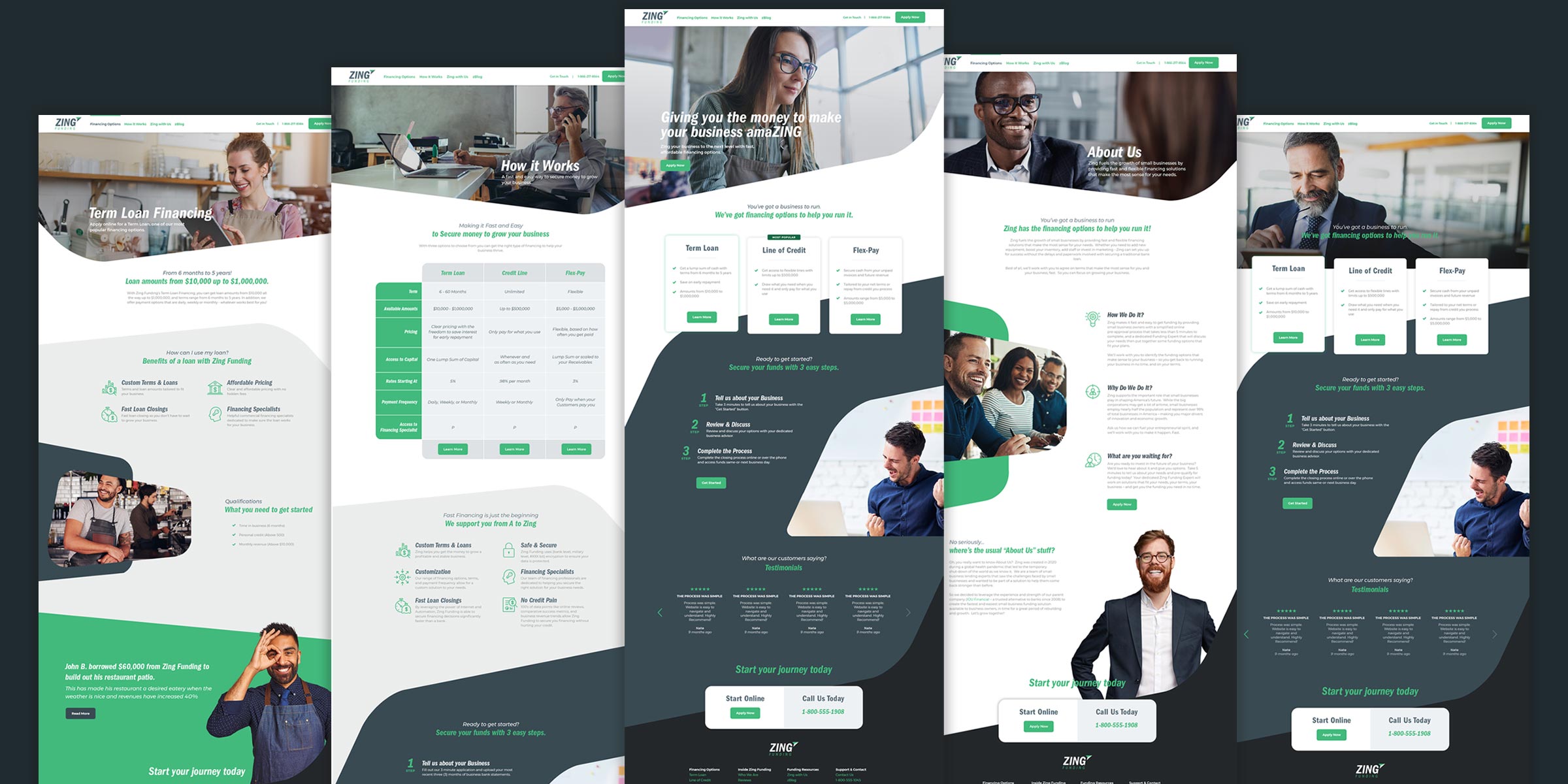 I really treated the website on this project as a larger part of the Brand Identity – and much of the brand was developed within the framework of the website. As a new company, most of Zing Funding's marketing efforts will be through the website, so creating elements that work (both online and offline) was of crucial importance.
From custom icons, to engaging photography, to pages that flow effortlessly – I attempted to really design and build a cohesive yet extremely user-friendly online platform that would attract new customers, keep them engaged while using the website, and then give them bold call-to-actions to lead them through the sign up and application process.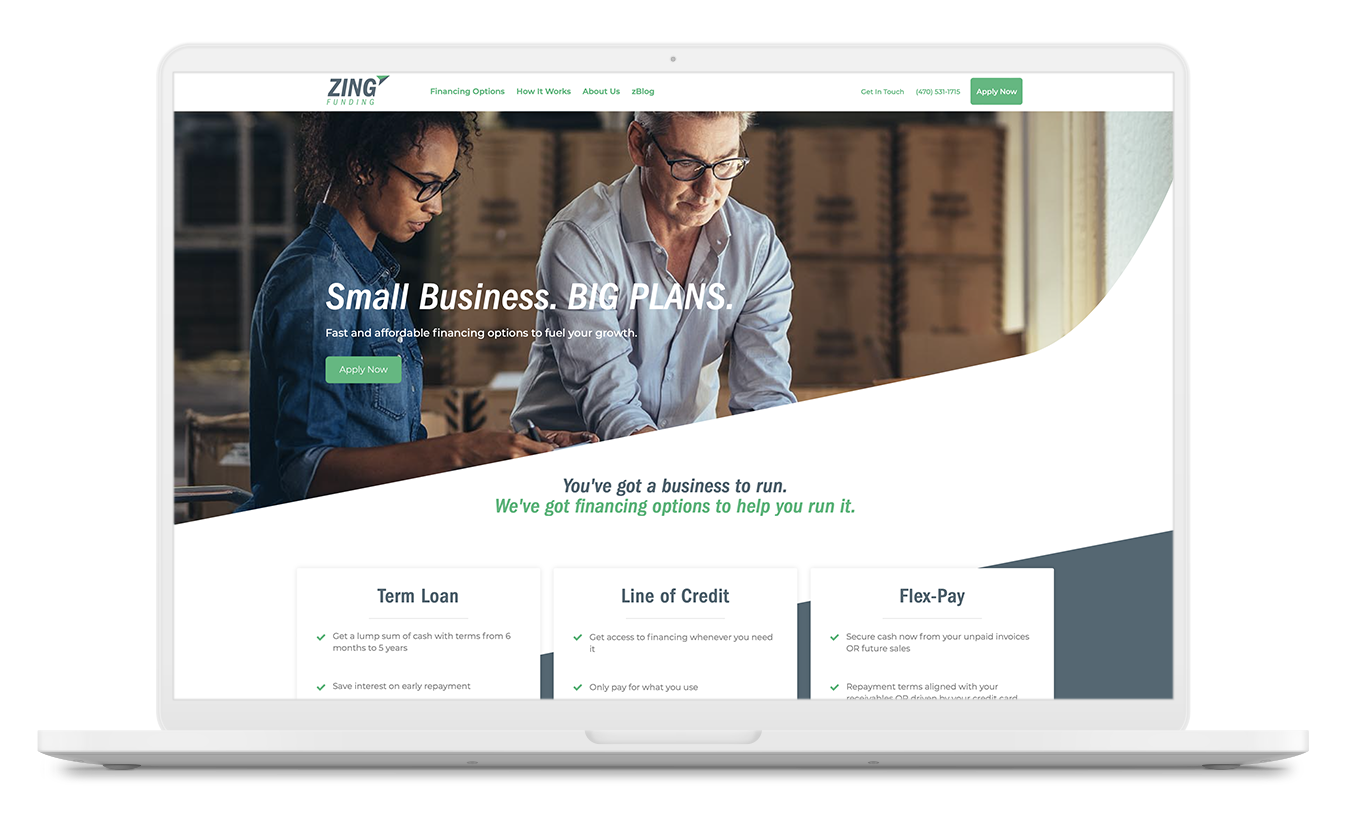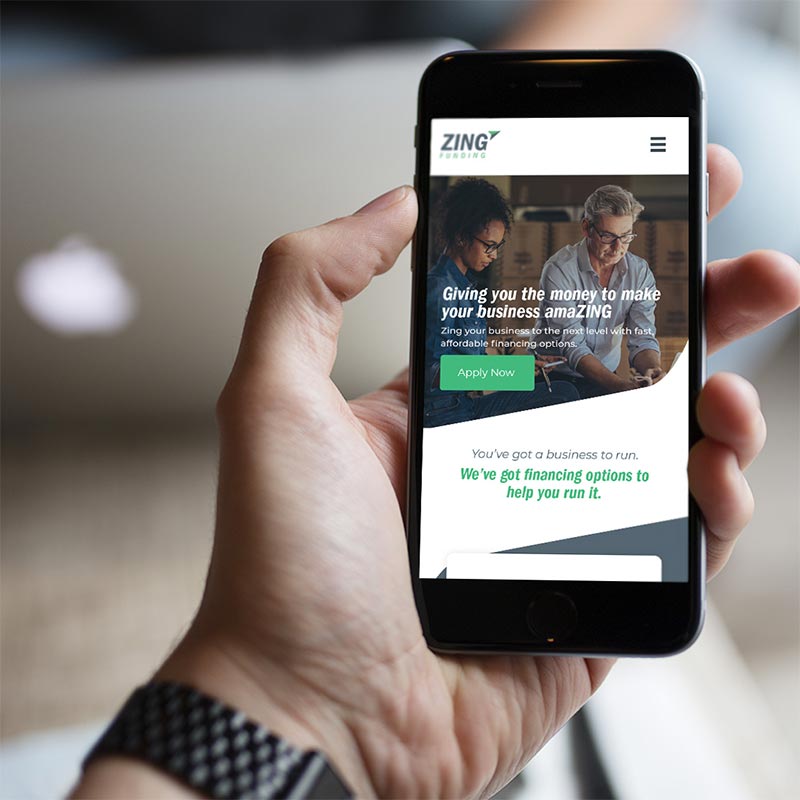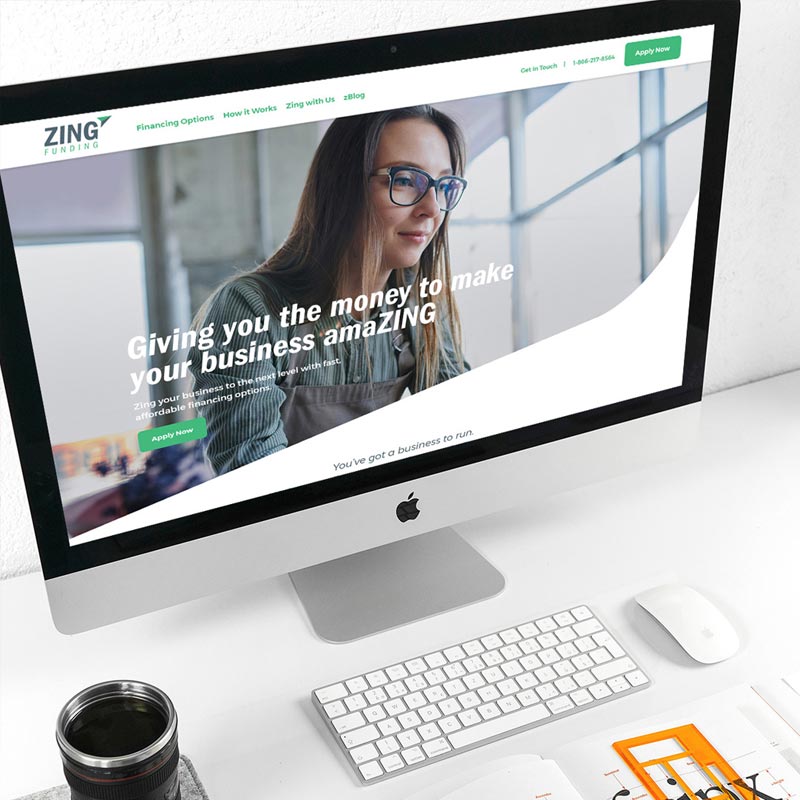 "Nathan's ability to overcome challenges while developing a stunning brand are second to none! We are very happy and impressed."
Ian Gloer
Vice President of Sales
Going hand in hand with the website was the need for a sign-up process / application for potential business owners seeking a loan. My team and I worked on options for the application process that would keep it simple and streamlined, but powerful and secure at the same time. Working to wireframe out the process and then developing a simple application for sign-ups, the result came out on-point: keeping with the ZING Funding branding, integrated seamlessly with the website, and giving potential borrowers a user-friendly experience and security peace of mind.