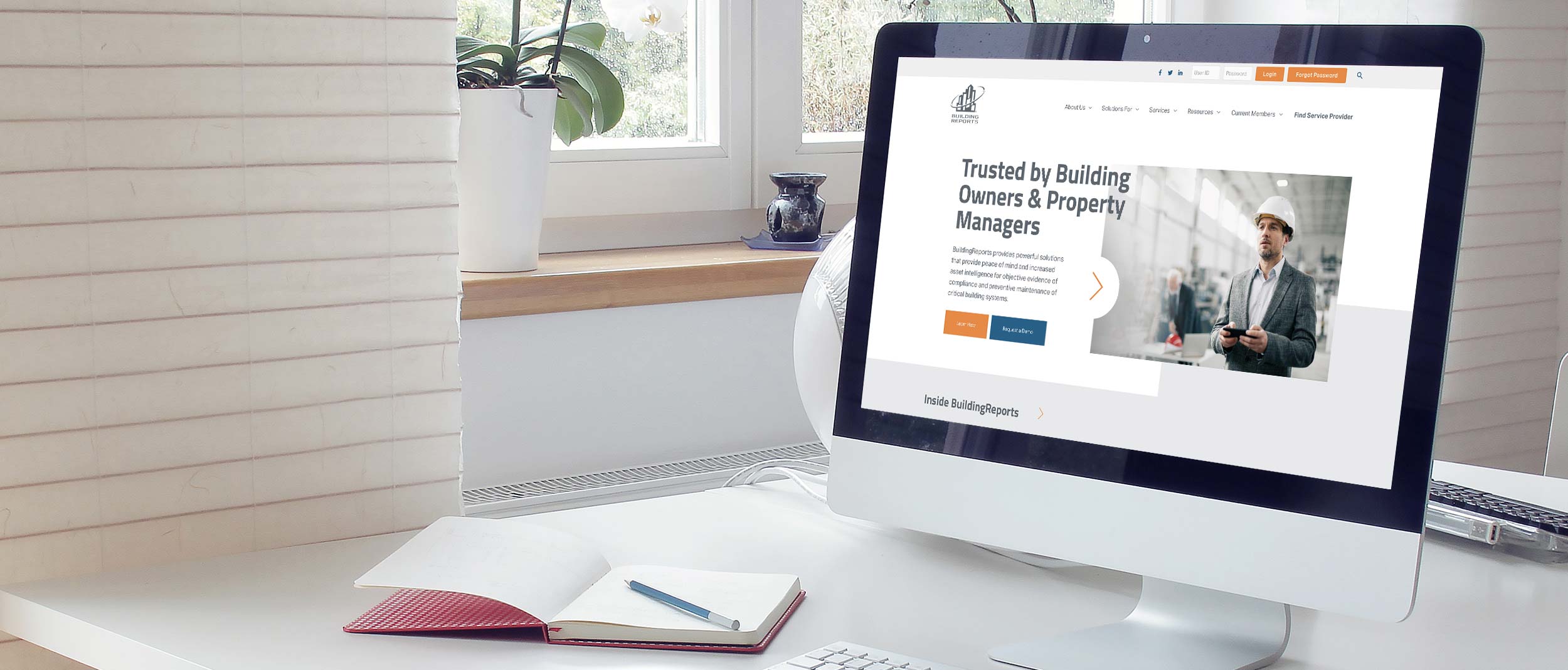 A complete redesign of a high-end, development-heavy website for an Atlanta-based, national compliance company
With more than 18 billion square feet of floor space inspected in more than 1 million buildings to date, Building Reports has earned its reputation as the most trusted name in compliance reporting. So, when they came to me to redesign and develop their new marketing site, I knew it was going to be a massive undertaking.
We worked with their marketing and IT departments to not only design and develop a new website, but integrate several pieces of functionality that were challenging and complicated. In the end the project went much longer than expected, but the client and their employees have been nothing short of excited about the results.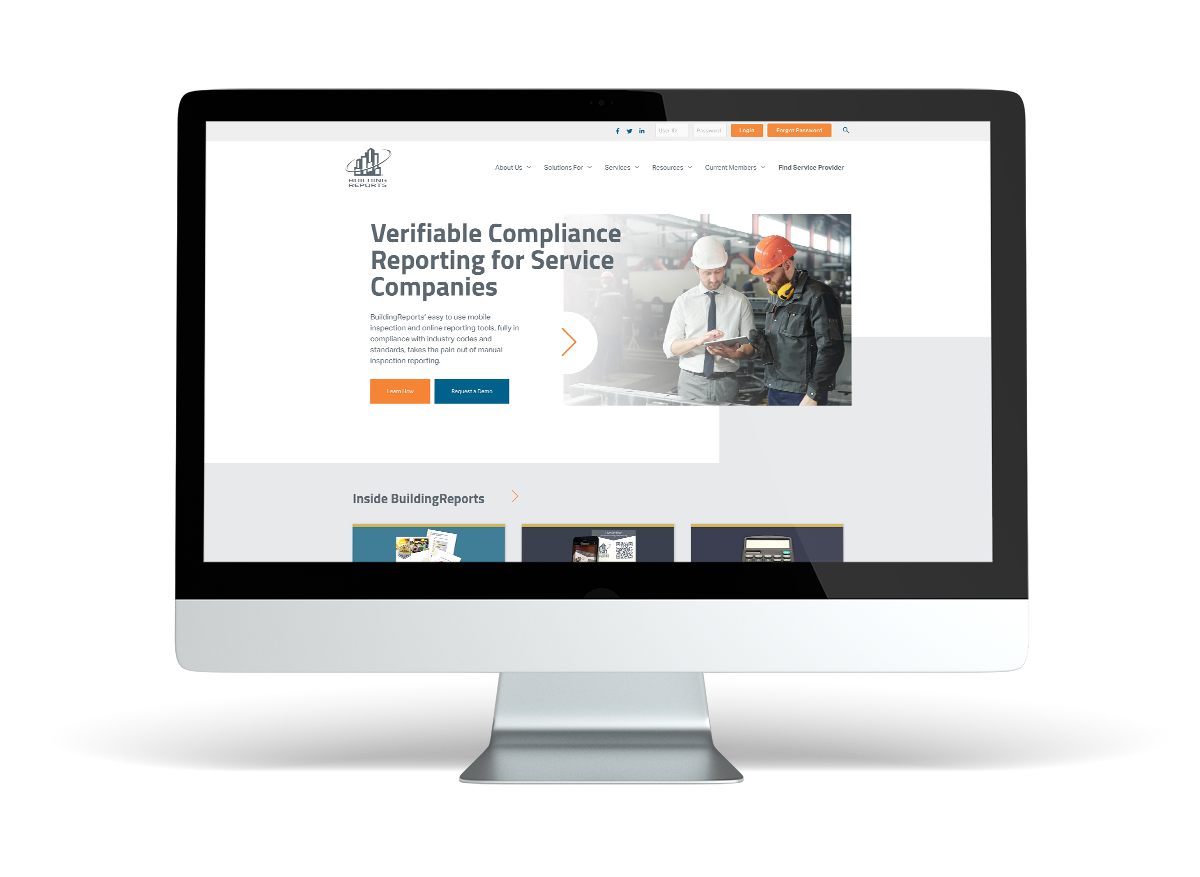 The existing Building Reports website was not only dated on the front-end, it was built on older MOD type content mangagment system that was dated and antiquated. So, the need was there to not only design and layout something clean, fresh and user-friendly, but make the transition on the back-end of the website to a new and improved CMS system all while integrating existing technology and features into the new framework.
"Nathan and his team did a phenomenal job at reinventing our previous website with a clean, modern, and professional B2B site. As a SaaS software company our marketing site is extremely important from a brand image perspective and they nailed it both in terms of aesthetics and UX. "
David Spence
Marketing Director
This was a team-effort from start to finish. We began by thinking through the flow of the site and developing an extensive set of wireframes to show the client user flow and user-experience. From there I designed a custom WordPress theme and layout, going section by section through the website.
Our development team came on board to help with integration of several more complicated pieces of technology that needed to be moved from the current site to the new website, including: an ROI Calculator, Member Locator tools, and an inspection report tracker showing live inspection reports begin generated across the country.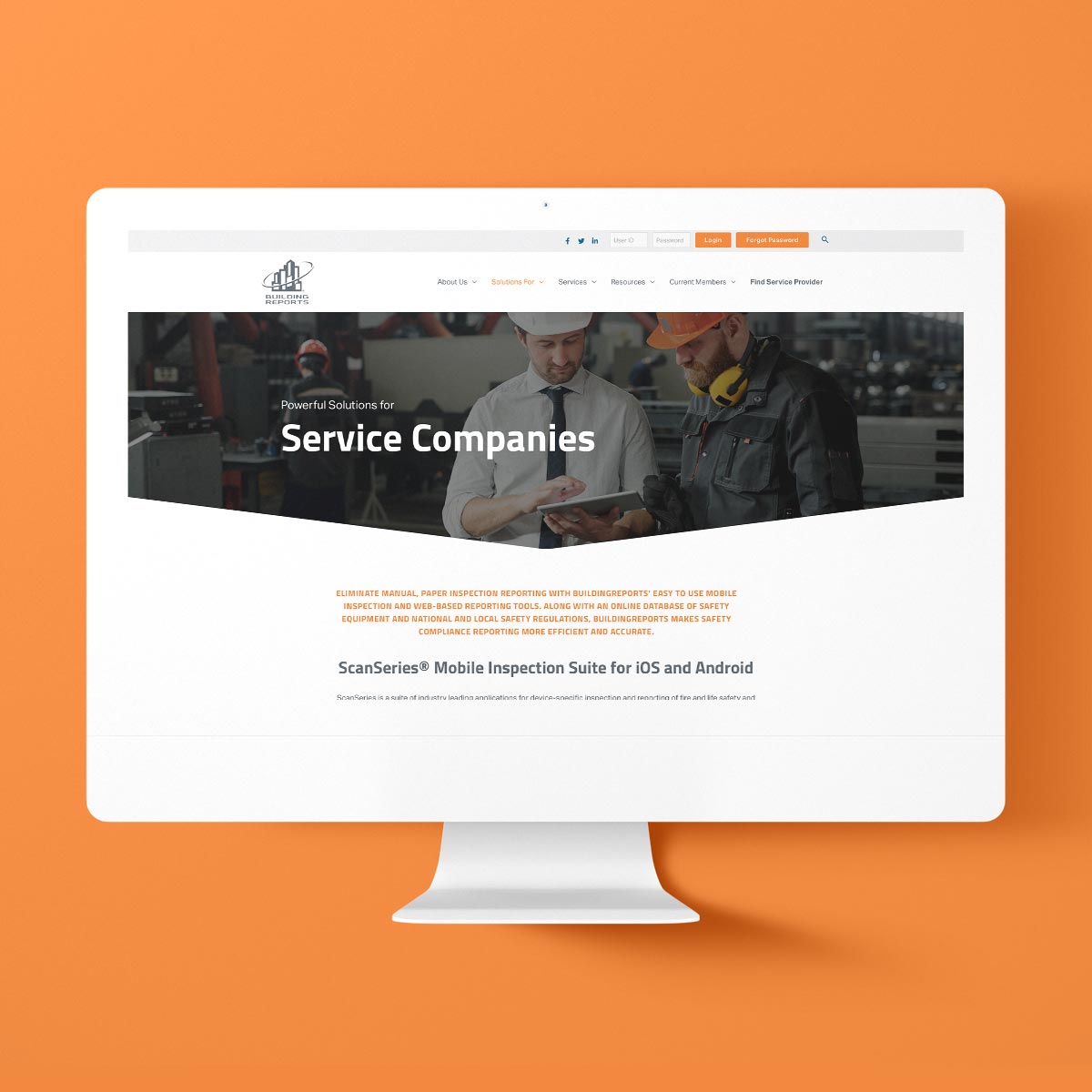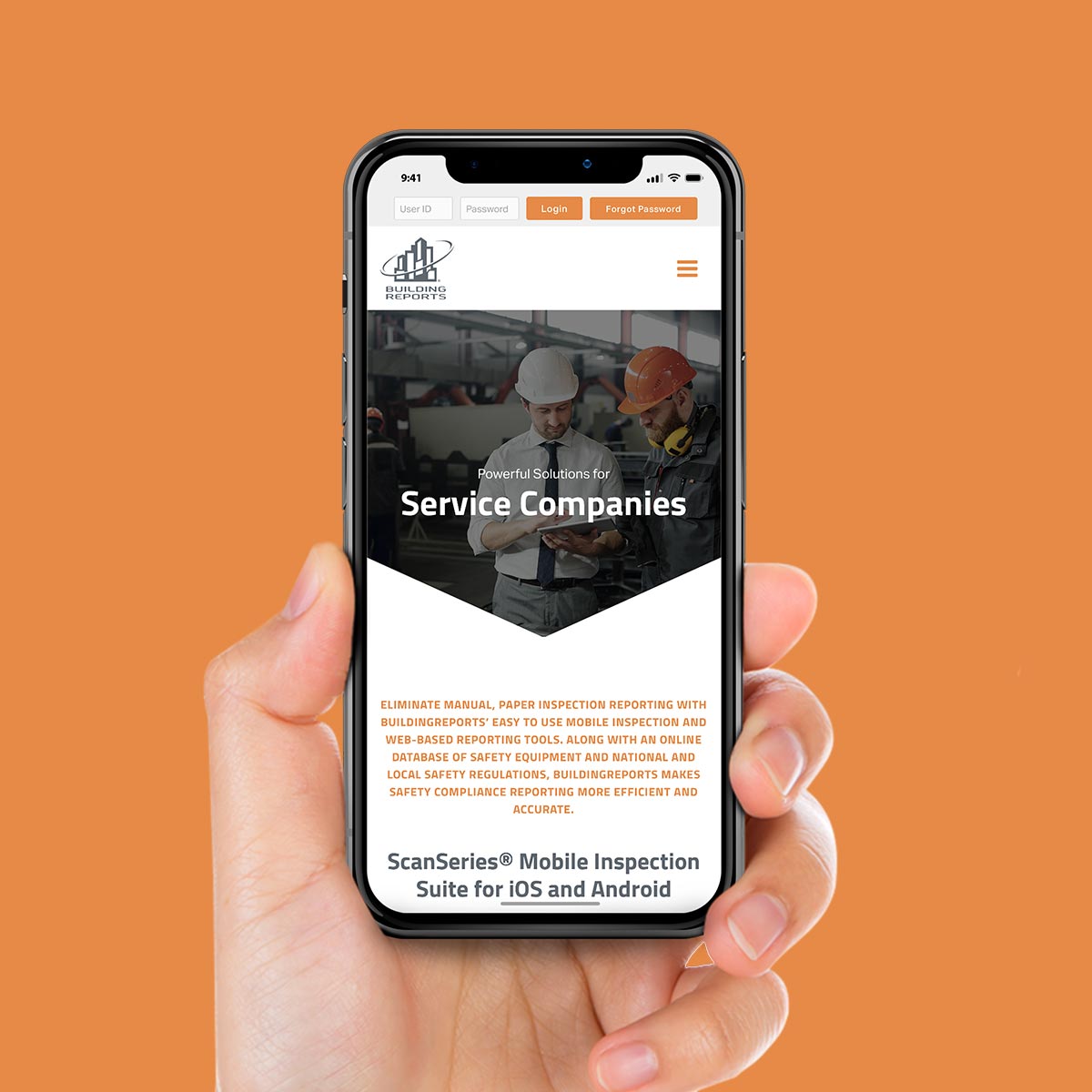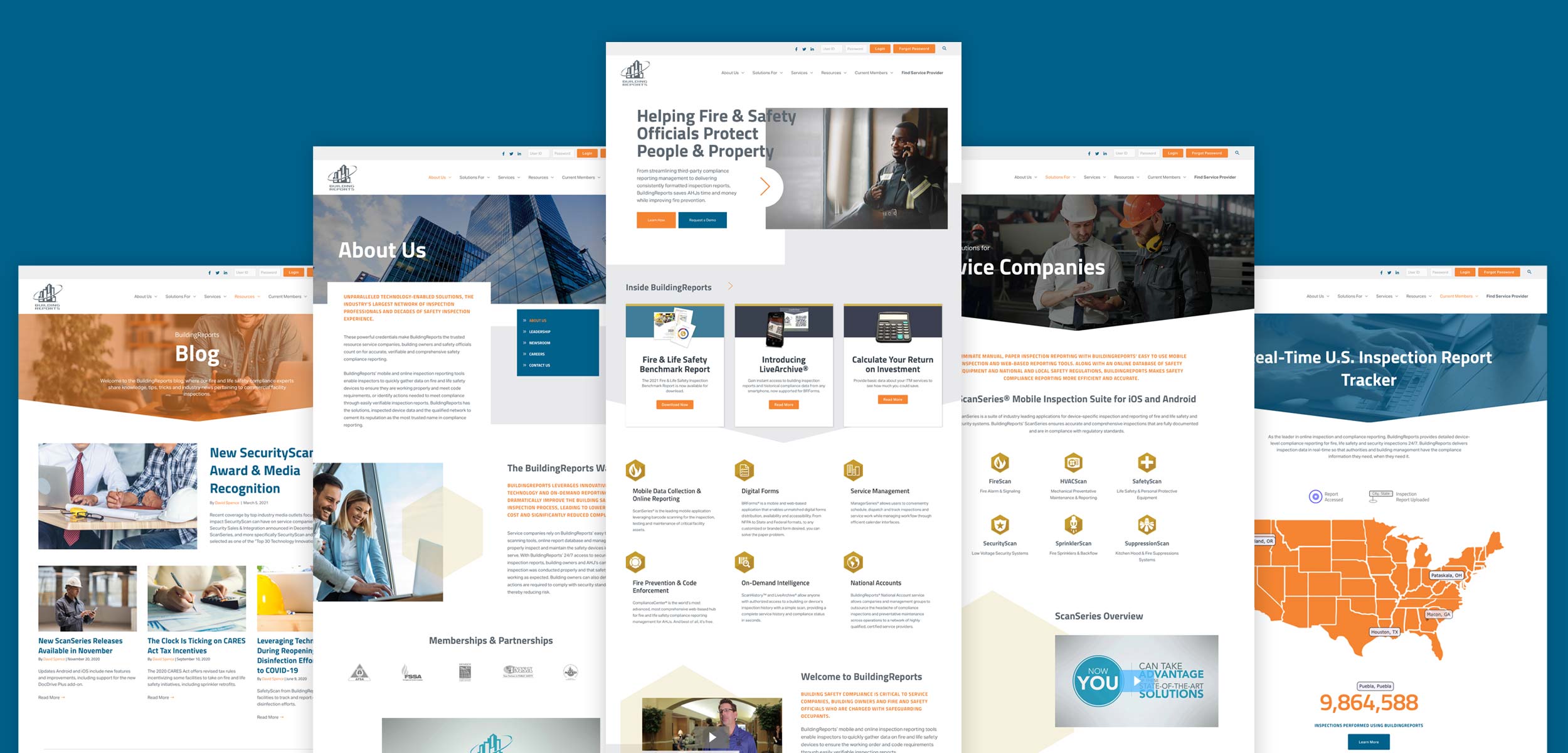 The design and layout of the website needed to be clean, fresh and new all while maintaining the trust and brand recognition that Building Reports has taken years to establish.
The finished project did just that with the team at Building Reports immediately getting rave reviews on the new design and functionality from both employees using the site to publish resources and clients using the site to line up inspections.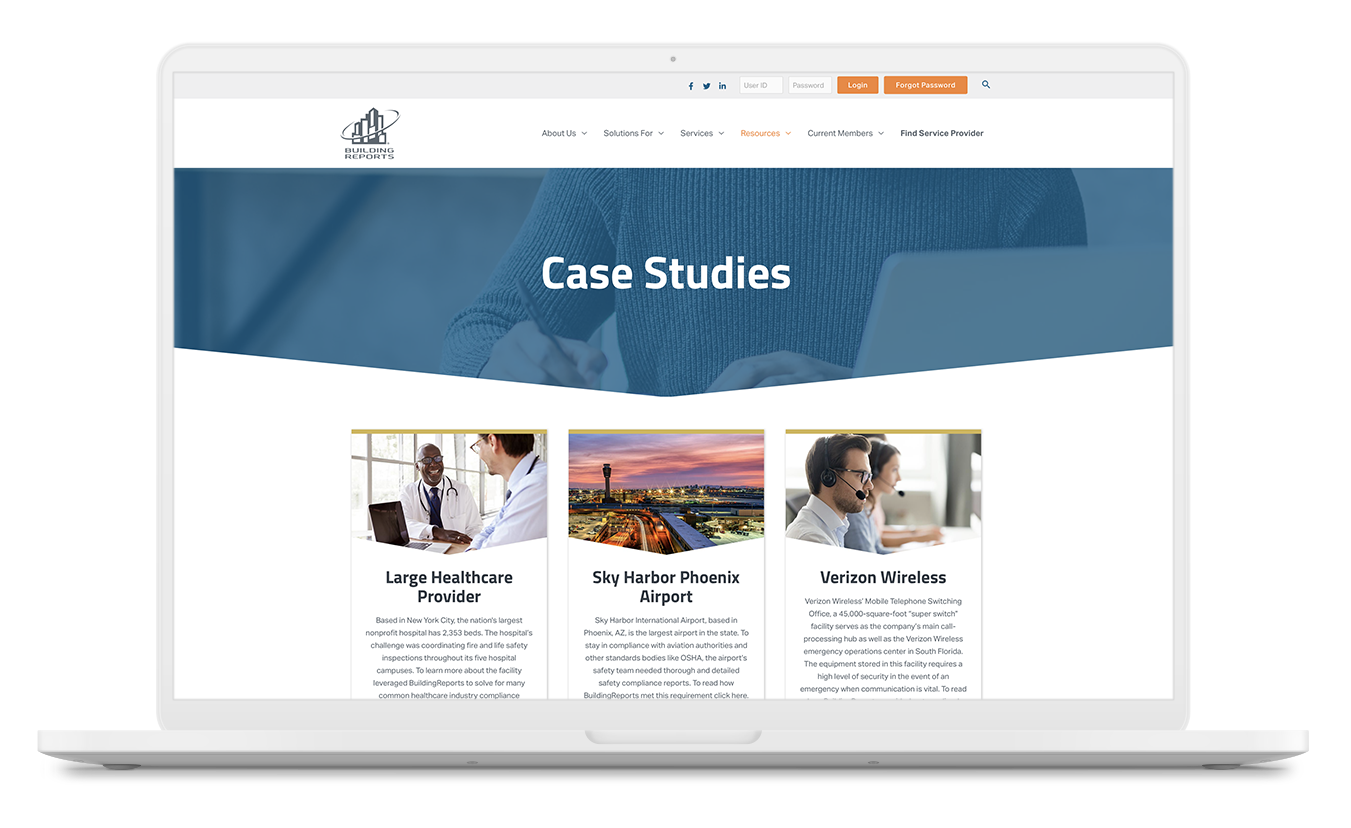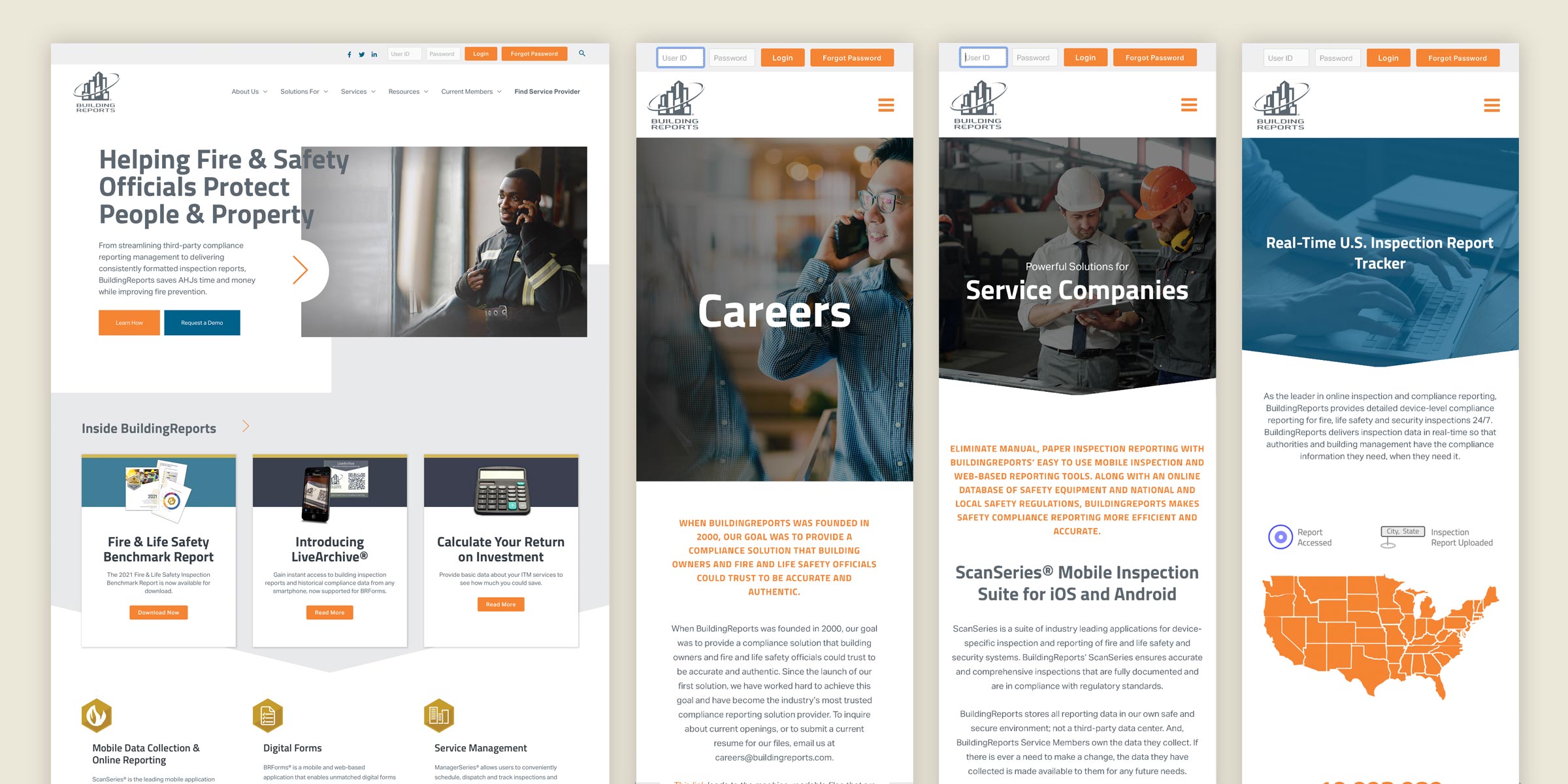 A good chunk of Building Reports website traffice is from mobile users / inspectors looking to quickly find resources, line up inspections, or use the software that Building Reports provides. So, we knew the mobile site had to be fast-functioning and easy to use. The results have not only met the mark, but continue to generate positive feedback from Building Reports' clients.
One of the many back-end tools that we had to integrate was the Service Company Locator tool, allowing users to find service companies to meet their inspection compliance all around the United States. In addition to the locator tool, we also continue to update and maintain the ROI Calcuator and other sophisticated components of the new website.