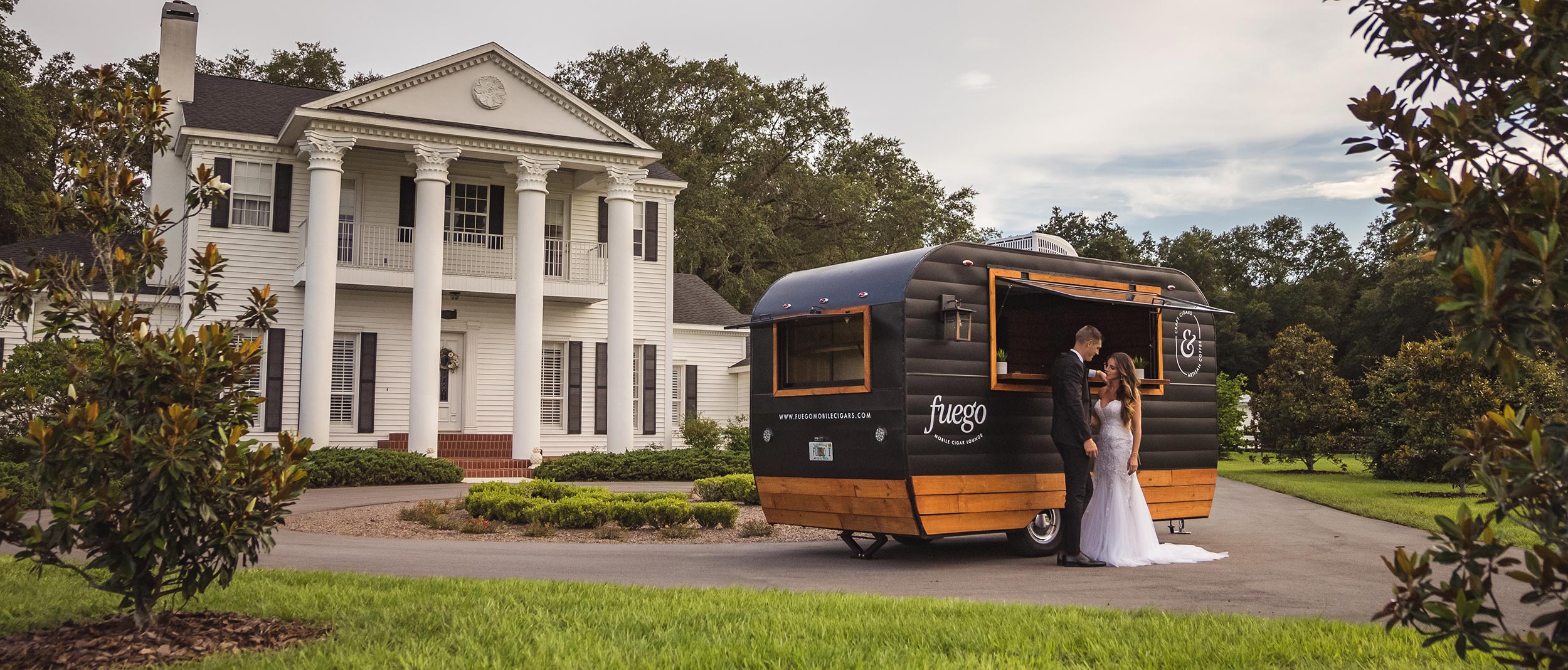 Building a startup mobile cigar lounge and coffee bar from the ground up.
Fuego Mobile Cigar Lounge is a startup with needs that stretched from naming, branding, and design to product renderings, web development and social media creation. I worked with Fuego from Day 1 on their entire package.
Starting with a strong, memorable brand, including assets, labels, packaging, product design, and a strong online and social media package, we dove straight into Fuego's project with passion and creativity.

The challenge was attempting to create a brand from the ground up that really set Fuego apart from the competition, told their story, and constructed a visual character that would be strong, memorable, and creative. Their mission is streamlined, yet broken apart into several revenue streams and audiences, and I had to be mindful of who all we were targeting with the brand and message.
"Nathan totally immersed himself in the business, right from the start. From the name and the brand to helping design the aesthetics of the mobile bar itself, he carried out a vision for Fuego that no one else could have achieved!"
Adam Pruitt
Owner & Director of Sales
Fuego was in need of much more than a logo or some simple little creative look thrown together haphazardly. I dug deep on this one, crafting a semi-custom logotype based off a premium typeface for FUEGO, and then matching it with a branded emblem that really shows off the services they offer: cigars and coffee. Apparel, merchandise, product packaging, and signage all followed as part of the branding campaign.
In addition, I worked with them to provide not only a website, but an evolving online presence, and accompanied that with an entire set of matching collateral: including branded items for them to sale such as apparel, lighters, mugs, and more. I also tackled marketing materials, custom renderings of the business, and on-going SEO work plus social media management.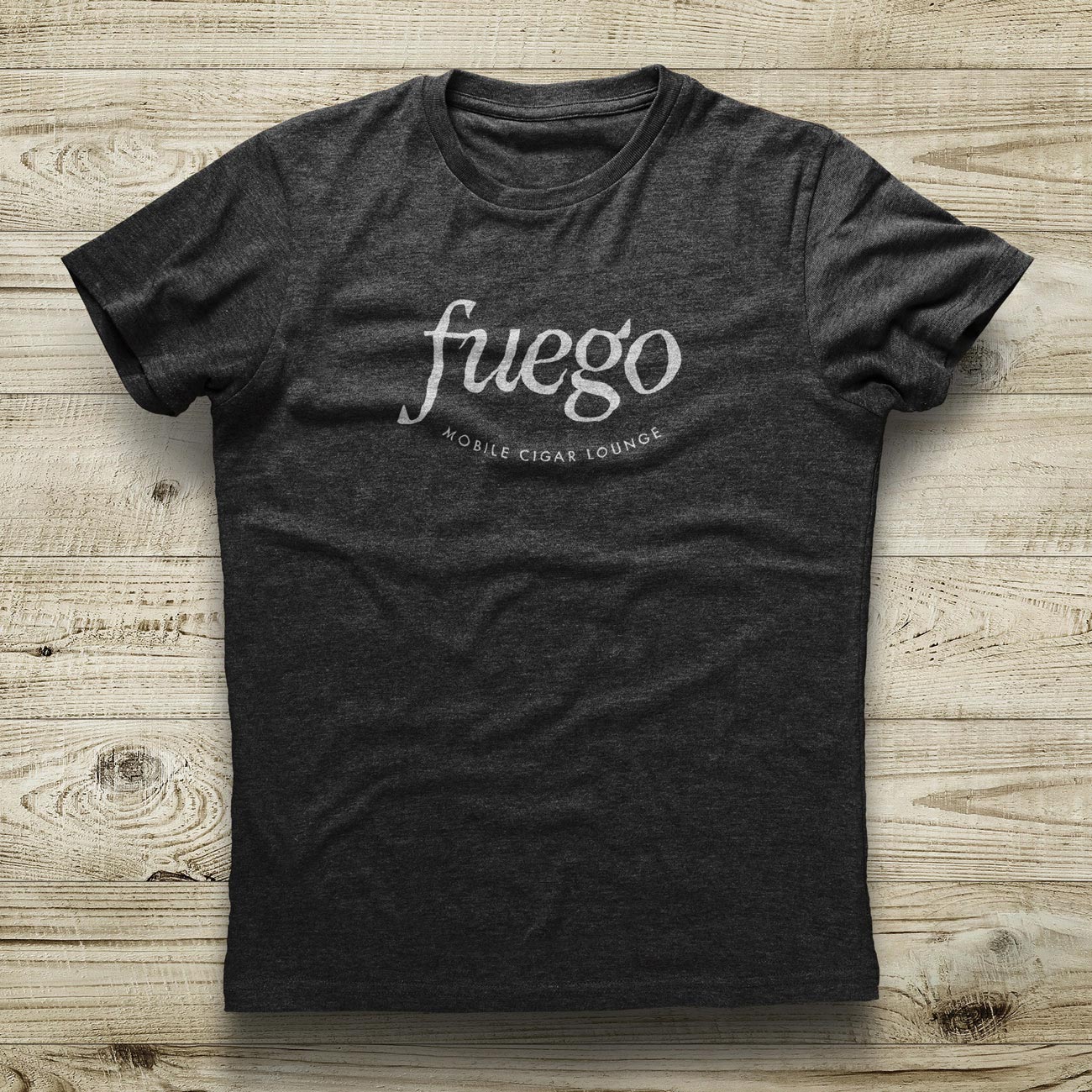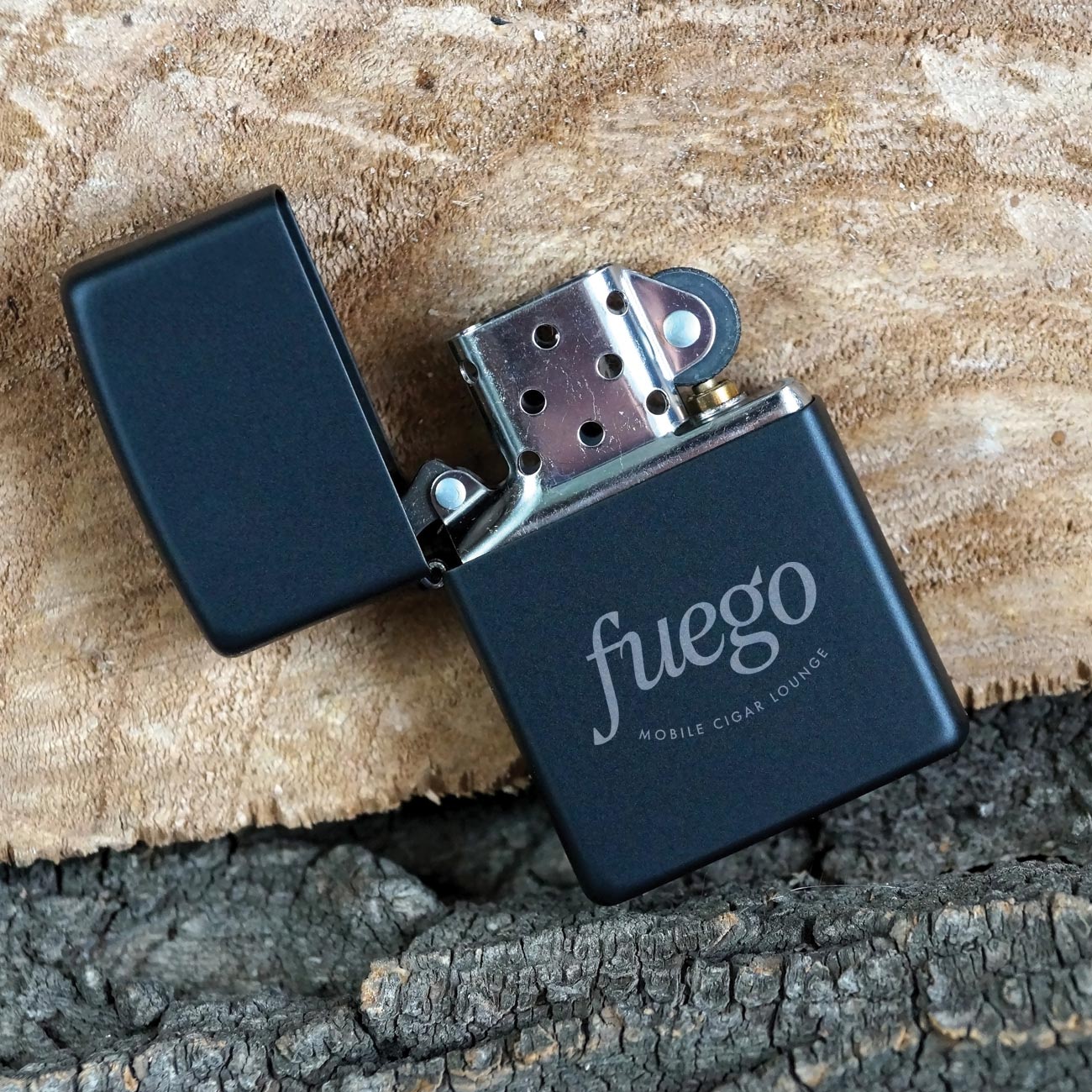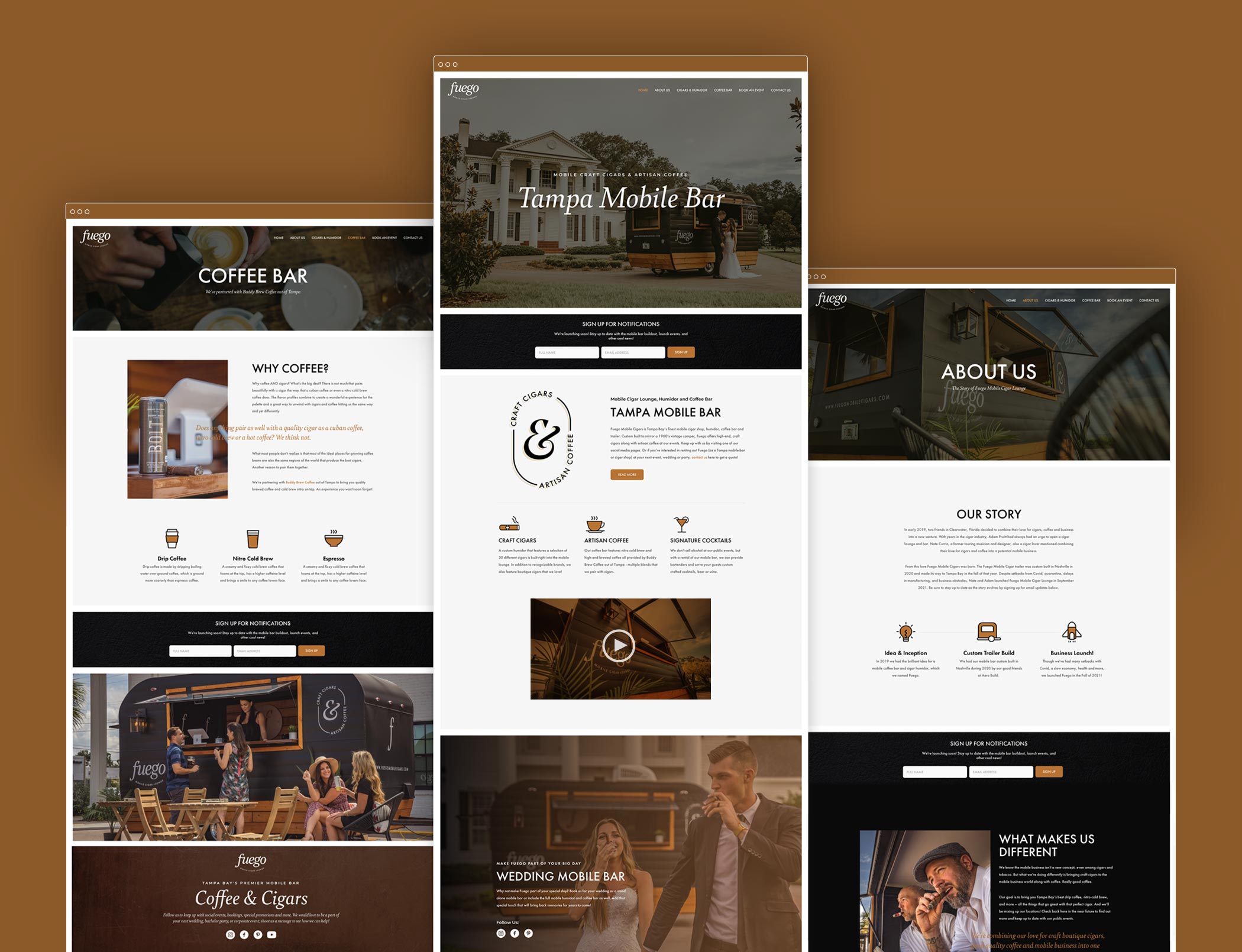 Based right here in Tampa Bay, I knew Fuego needed more than a simple website; they really needed something a cut above a simple design/build. They are an evolving business and so they needed an evolving online presence. I worked with them hand to hand to build an online showcase, portraying who they are to their potential audience, but I wanted to keep the relationship open and on-going, expanding on the WordPress website as Fuego got closer and closer to launch.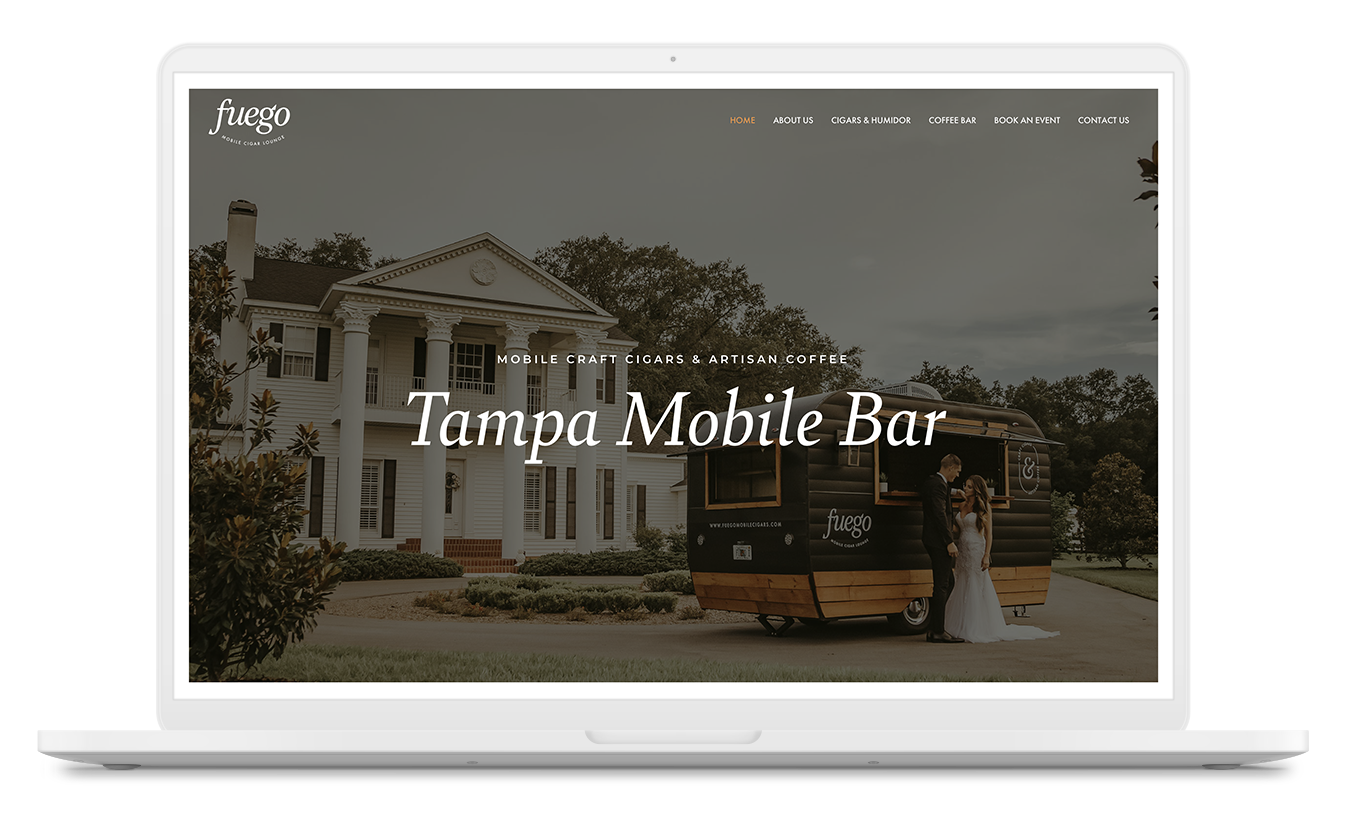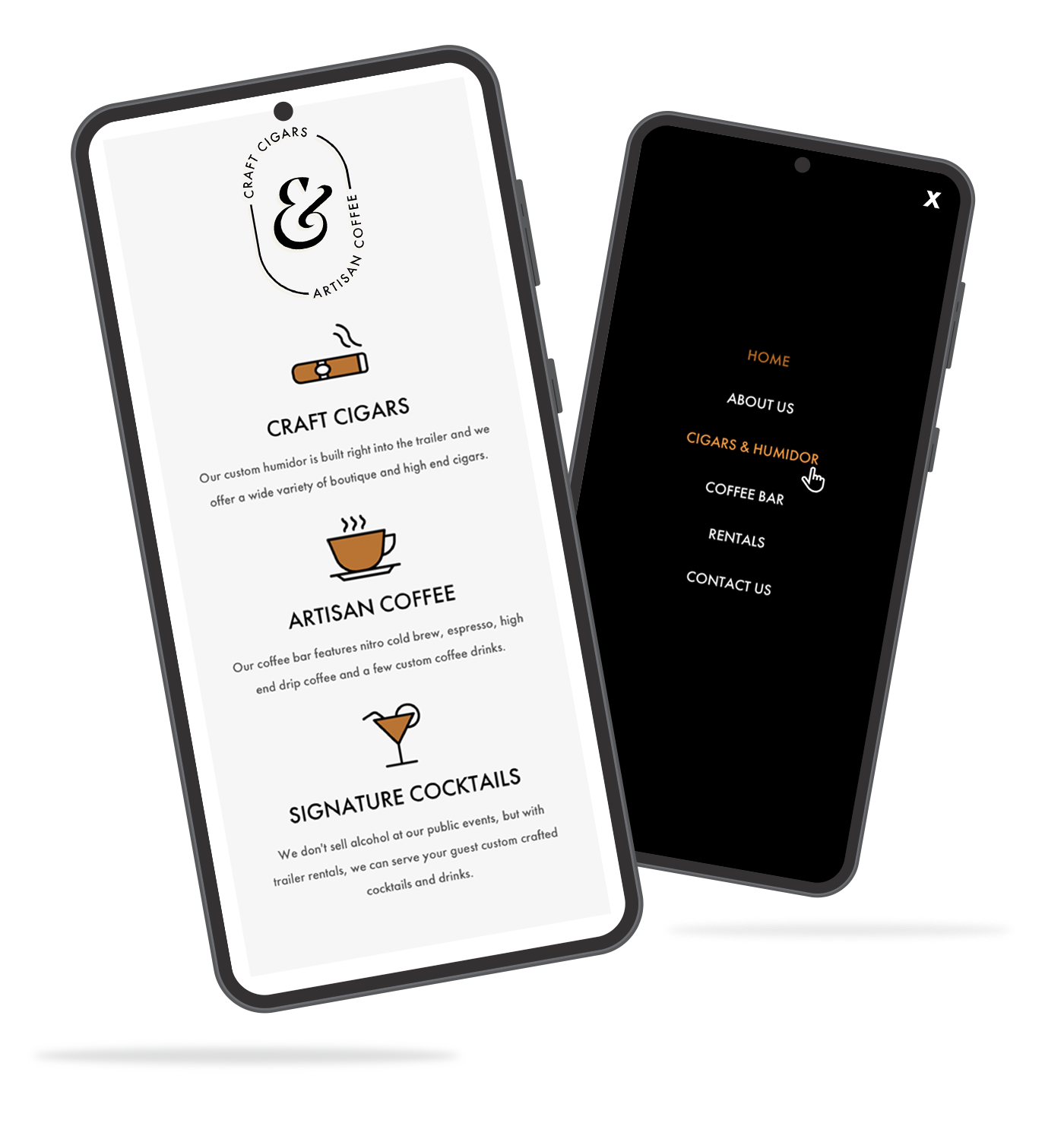 As Fuego has evolved, so has my relationship with them, assisting them with everything from business cards to renderings to brochureware type presentations for potential investors.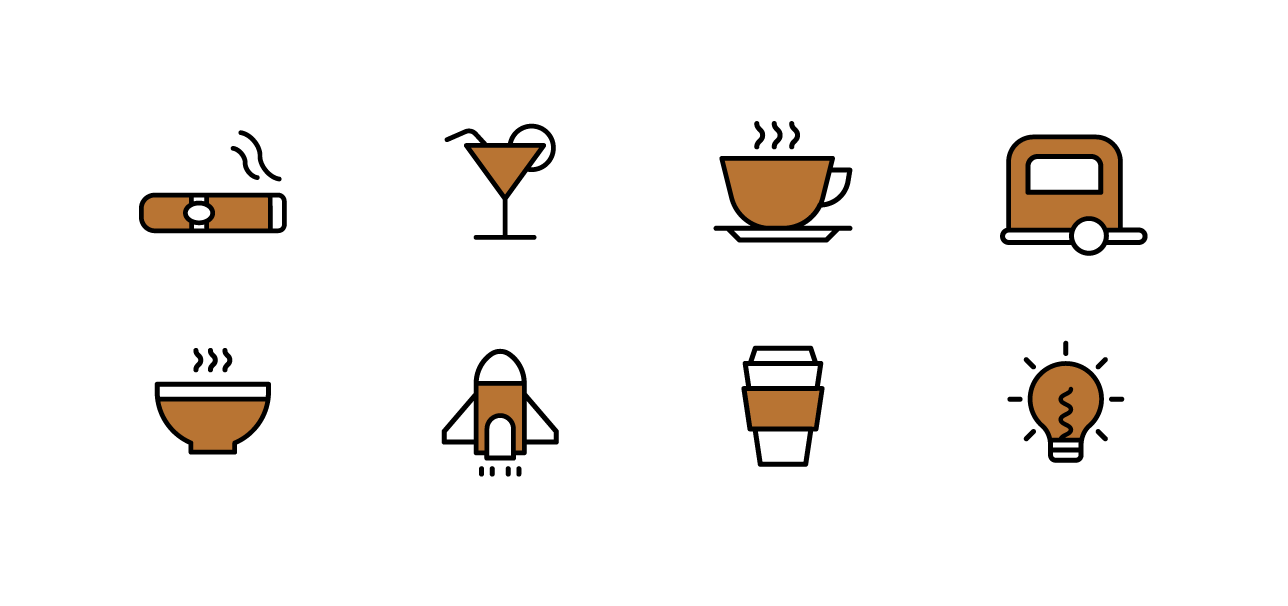 In addition to branding, print materials, and website design, Fuego was also in need of some custom iconography for print and website use. I developed a system of icons to portray their service offerings and business model that are modern, cohesive, and scalable.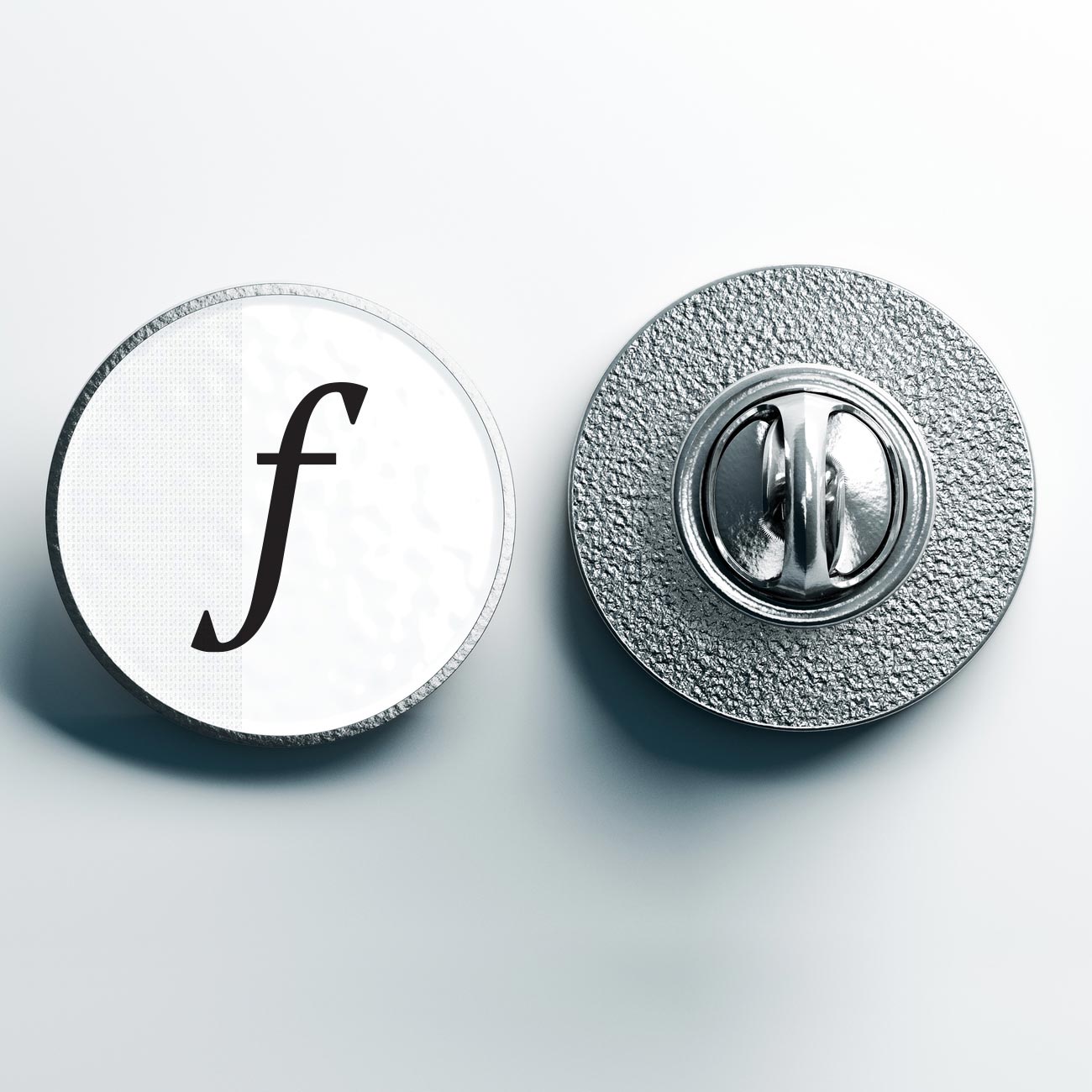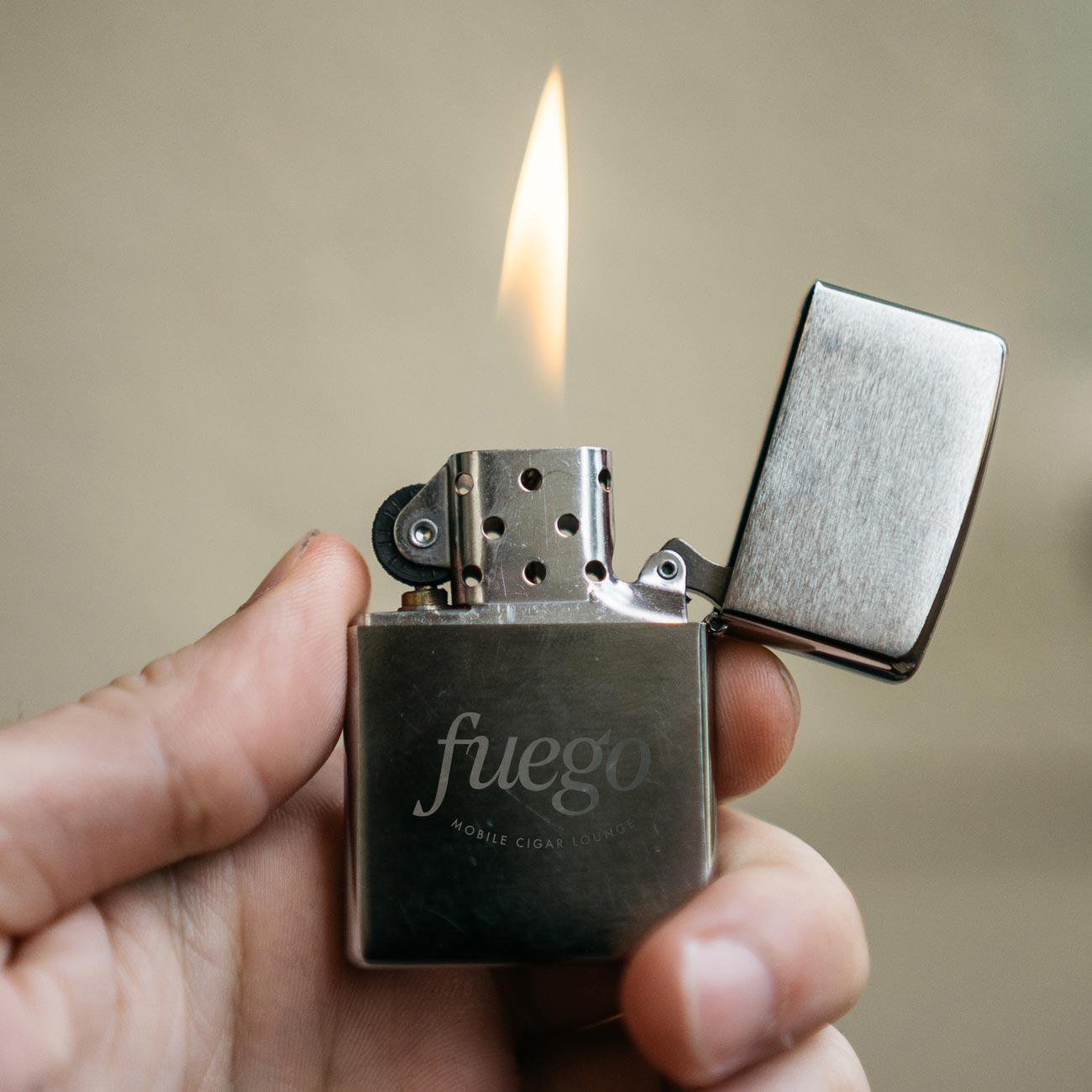 I worked with Fuego to determine what might be some great revenue generators for the business. They agreed that in order to make a profit, they'd need to rely on additional sources of income. I've delivered them an entire line of branded goods and items, including mugs, lighters, cigar cutters, t-shirts and apparel, pins and stickers, posters, and much more.