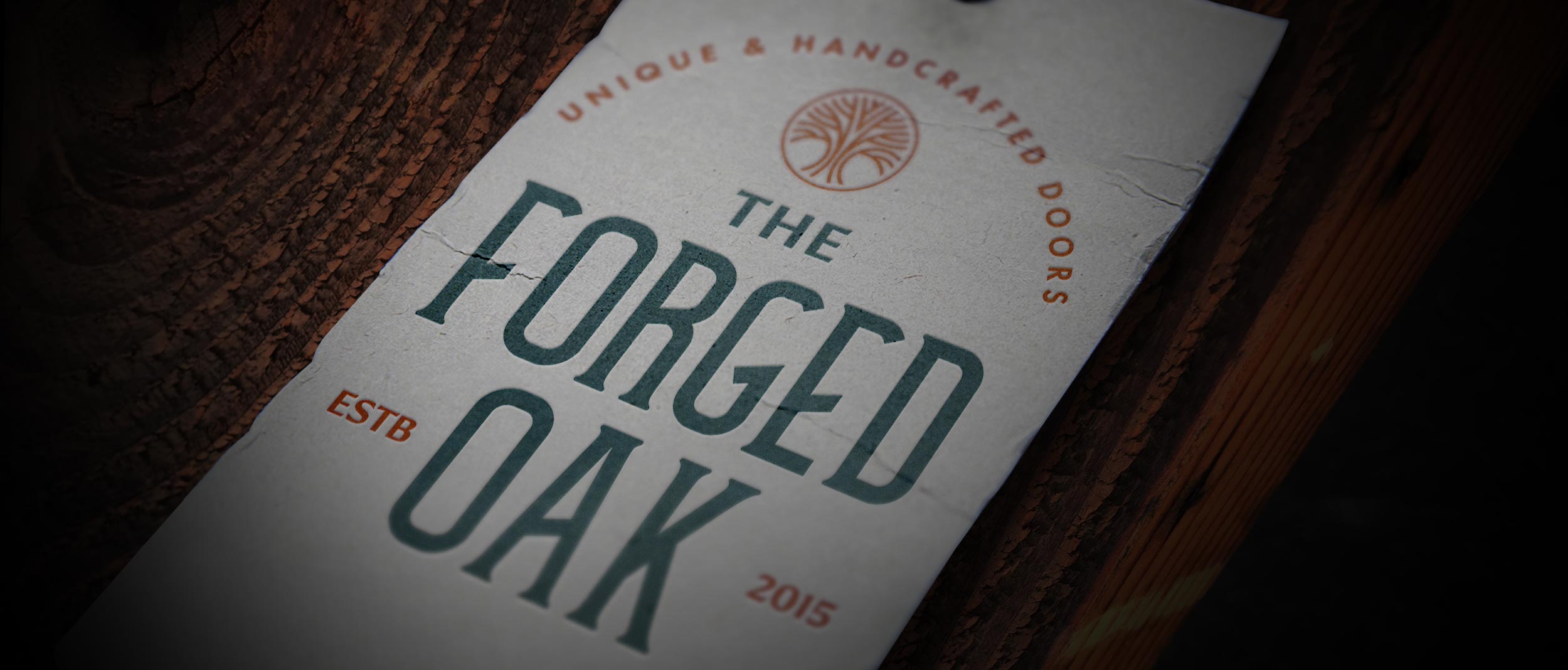 Devising a story for a brand new, hand-crafted door company.
The Forged Oak is a startup custom door small business that evolved out of a local, woodworking shop. Born out of a need to market their more upscale, handcrafted doors, the Forged Oak was formed. Right from the start there was a need for branding, design, marketing, storytelling, and web development: with a focus on e-commerce and usability.
Situated in Gainesville, Georgia - on the shores of Lake Lanier and in the foothills of the Blue Ridge Mountains, The Forged Oak needed that rustic, outdoor feel while maintaining a refined and upscale image. My goal was to create an aesthetic that truly showcased both. I love the challenge of combining multiple goals into one aesthetic, and this project was that and more.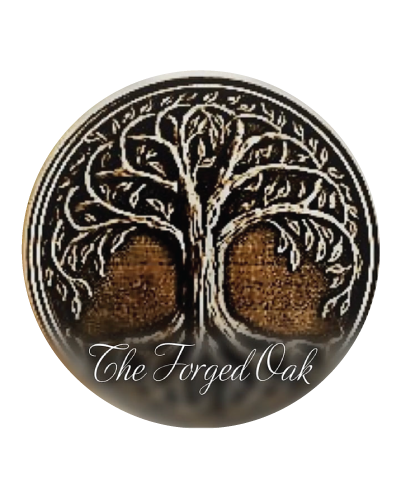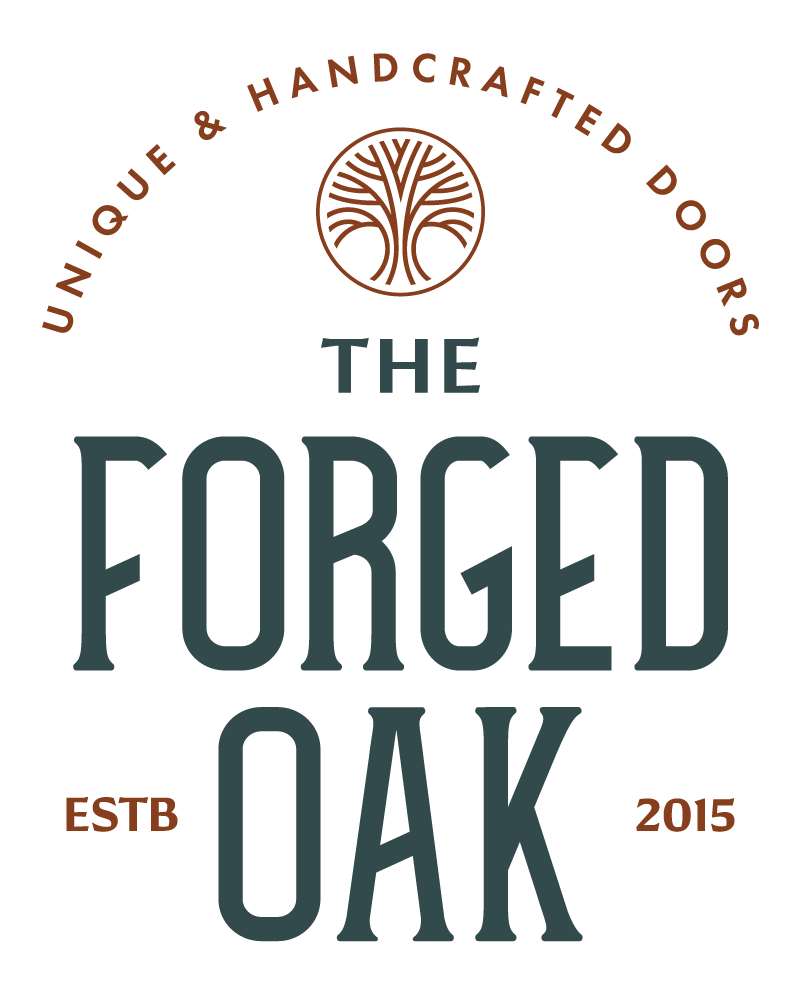 Based in the mountains of Northeast Georgia, Crow River Creations, a local woodworking, door, and furniture company came to me with a need to create a new image and take the company to a more modern, professional, and national level. All they had was a name and a digital draft for a logo idea. I gave them a full marketing plan, including branding, design, web development, copywriting, and social media management.
"Nathan and his team were a Godsend to our small business. Not only was he super responsive and knowledgeable, he also took ownership and made himself a part of our Forged Oak family. He was so invested in our success!"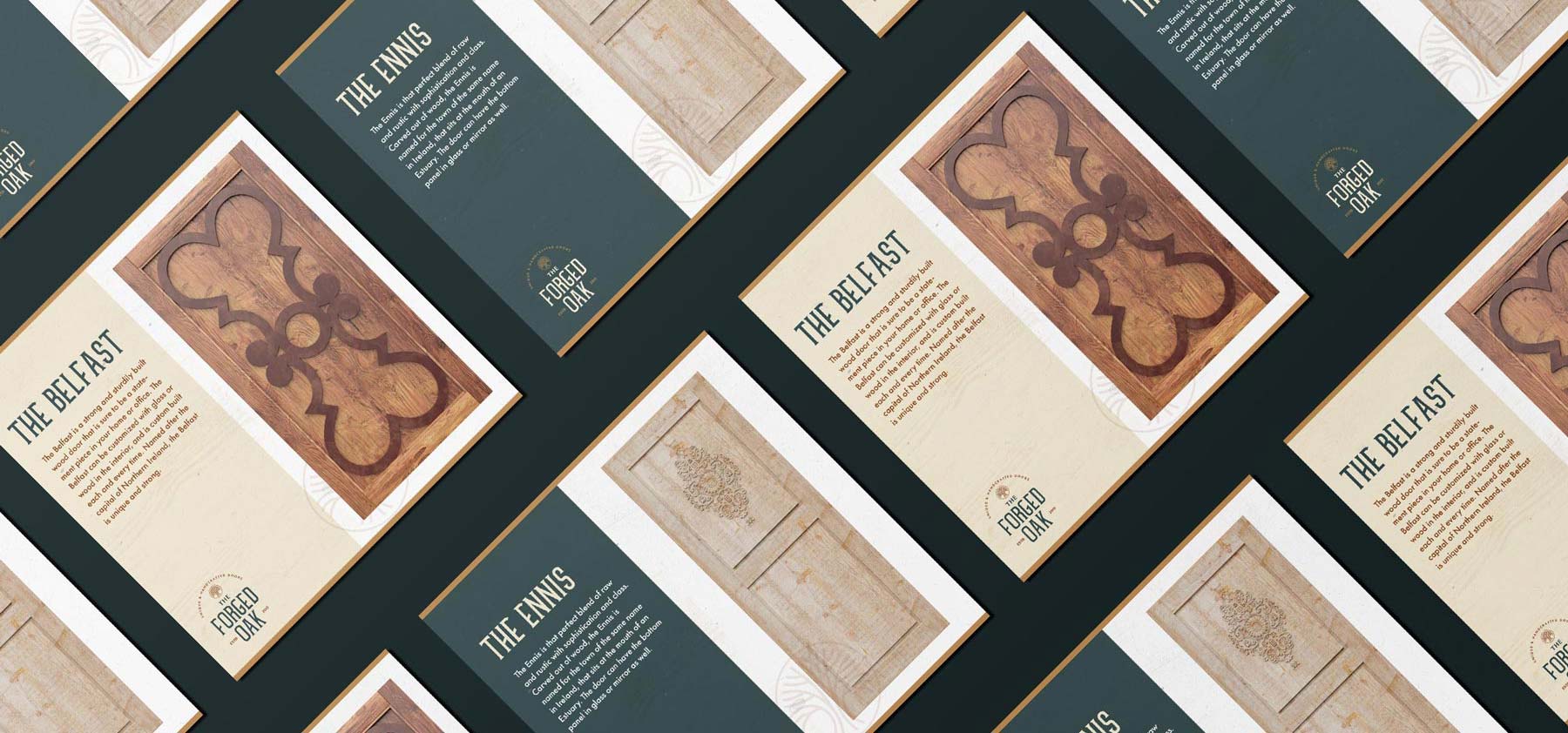 A part of the branding on this project was taking the idea that the client had worked up and staying in line with that idea while revamping it, cleaning it up and modernizing it. They were set on having a strong tree and a more traditional aesthetic, but through our process, we built on that idea and delivered them a final brand image that not only checked their boxes, but gave them a bold and modern identity.
This project turned into an even greater endeavor than we had originally anticipated. The shopping cart and e-commerce component was a much more complicated process than we had envisioned in the beginning, but the twists and turns gave us a new challenge to overcome and a problem to solve.
The result is a website that truly works. In addition, the brand is bold and strong, and we've been signed on to continue to write marketing copy, improve search engine ranking through organic SEO, and manage multiple social media accounts. Sky is the limit for The Forged Oak!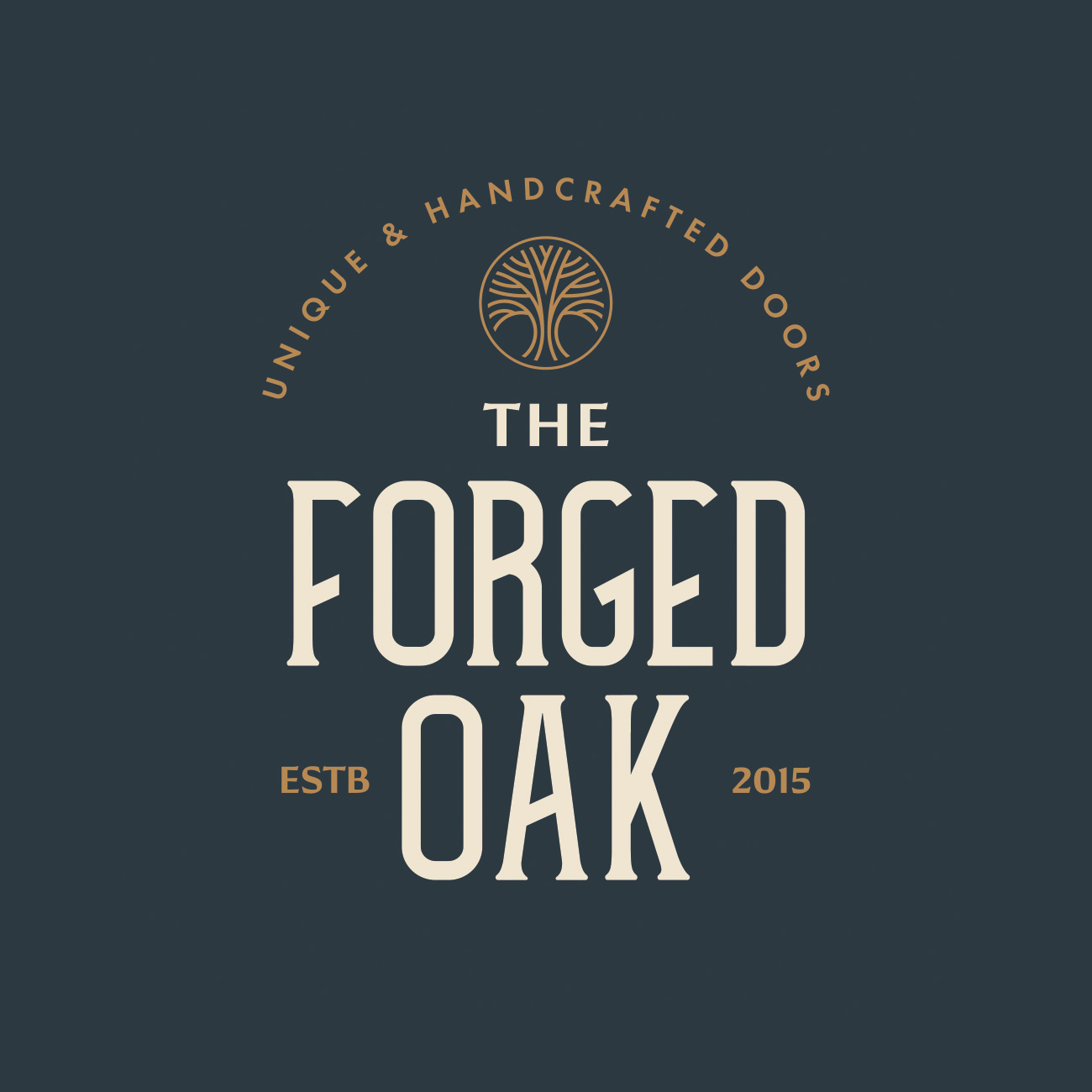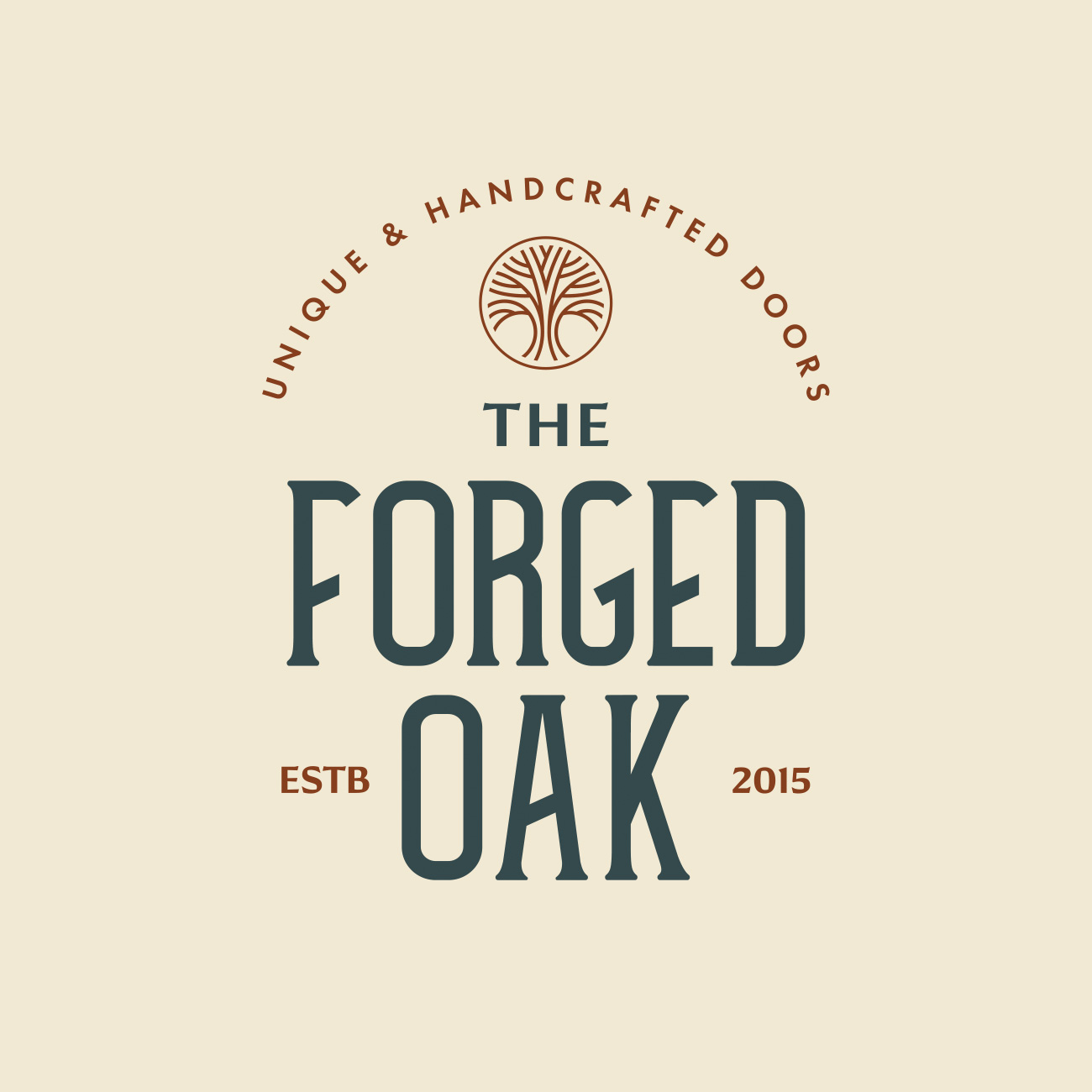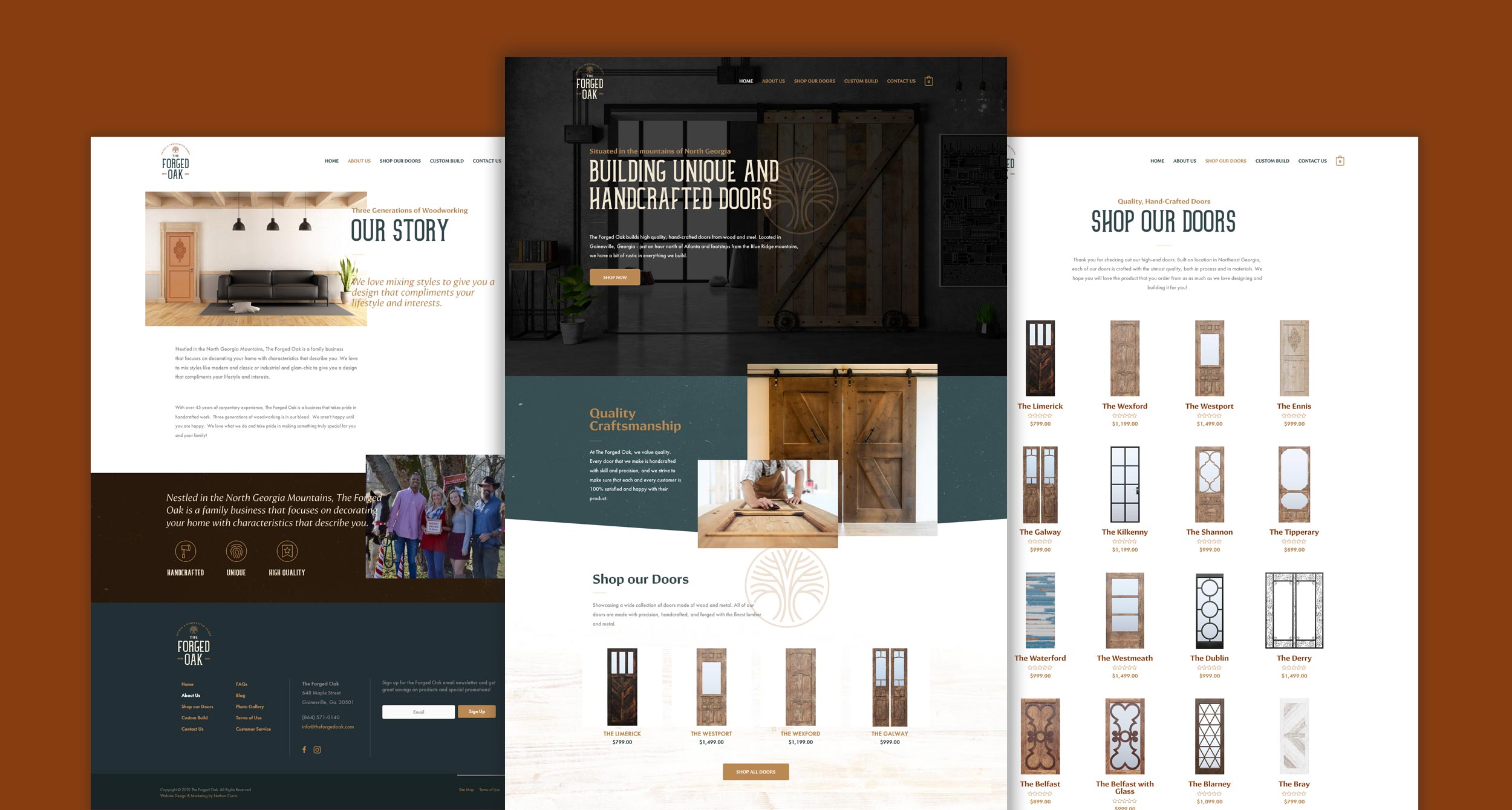 The goal here was to showcase and sell doors! And with that in mind, I designed and built a website that works to make the shopping process as seamless as possible for users: both on desktop computers and mobile phones. Finding a door design that you like is super simple and then customizing it out to your personal specifications is easy and smooth.
In addition to shopping for the Forged Oak's specialty doors, there is a streamlined process for getting a quote on a completely custom door as well. The shopping process came with a number of unique challenges, including showing options for glass treatments, stain codes, wood textures, and more. But we were able to deliver for The Forged Oak and create a site that is visually appealing, easy to use, and completely accessible.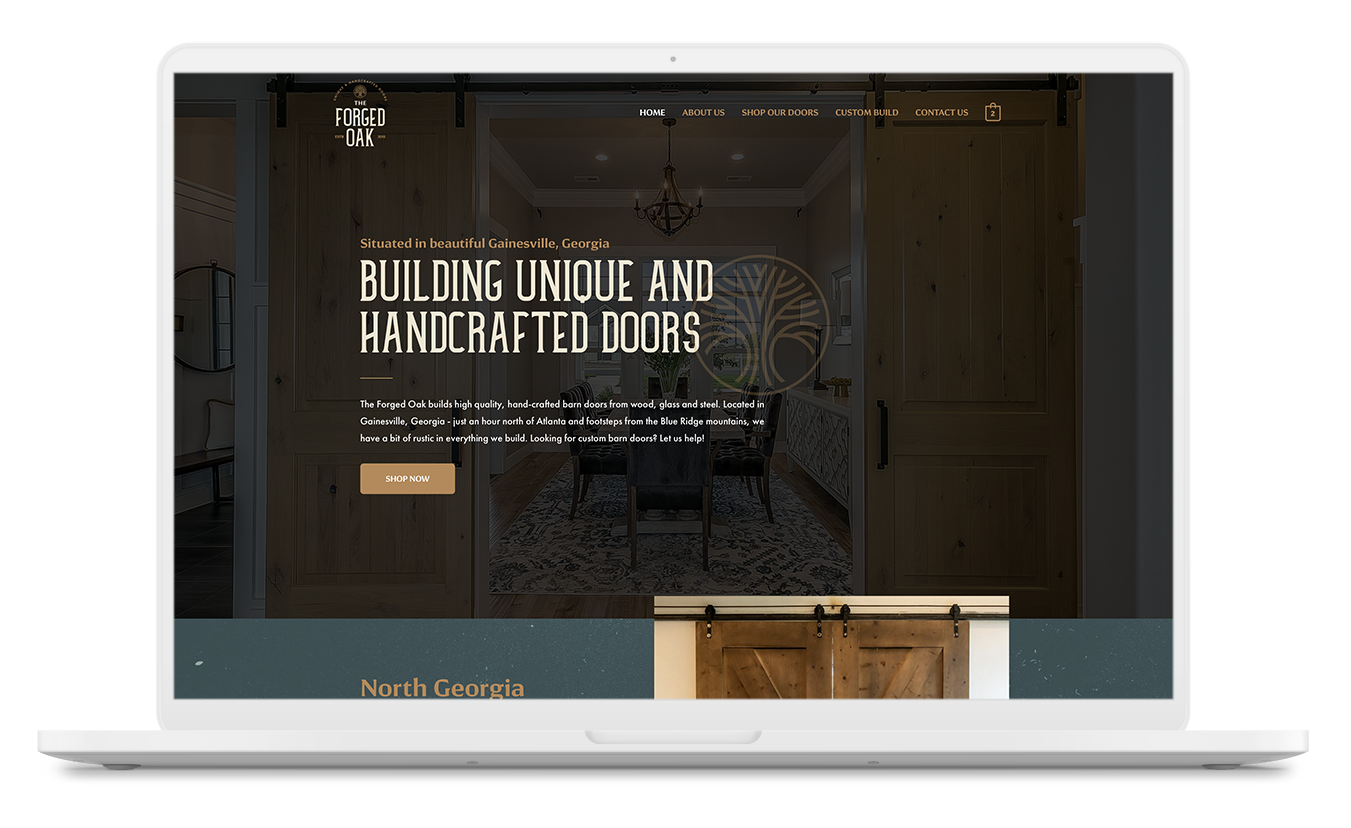 "Most importantly, Nathan took time to listen to what I wanted to achieve and made it come true! When we bumped into something difficult, he and his team would brainstorm and come up with the perfect solution! I cannot wait to work with him on my next project!"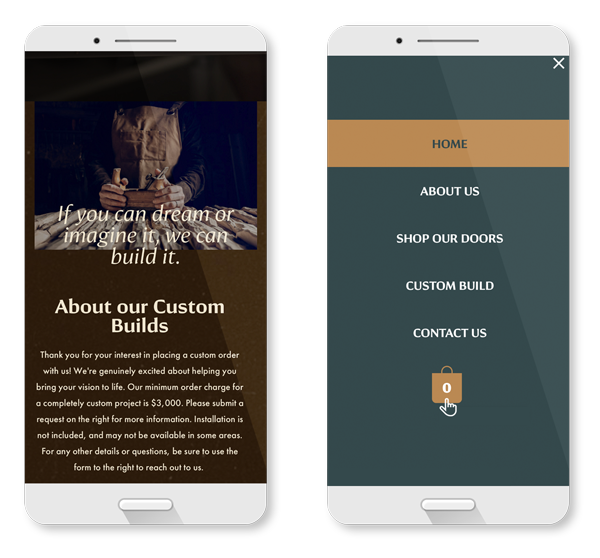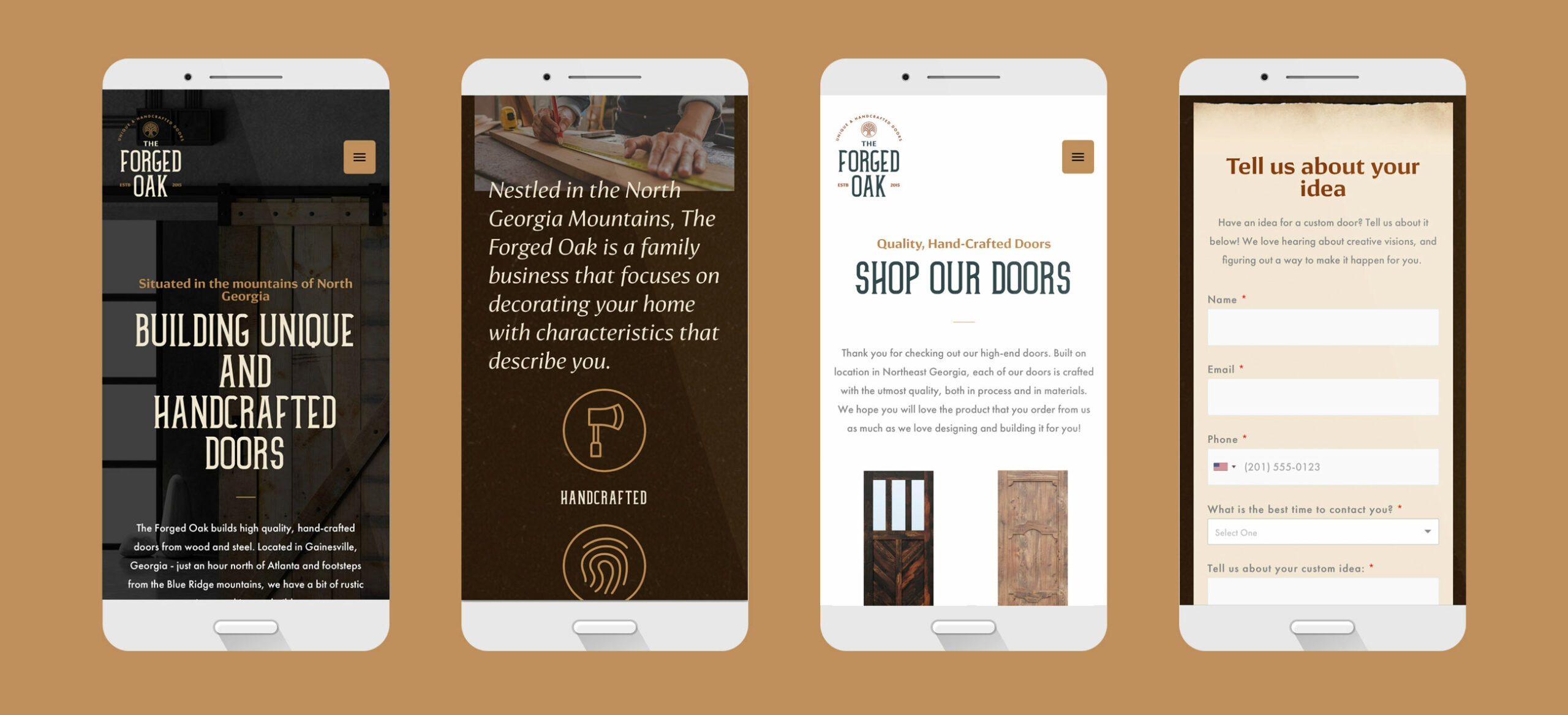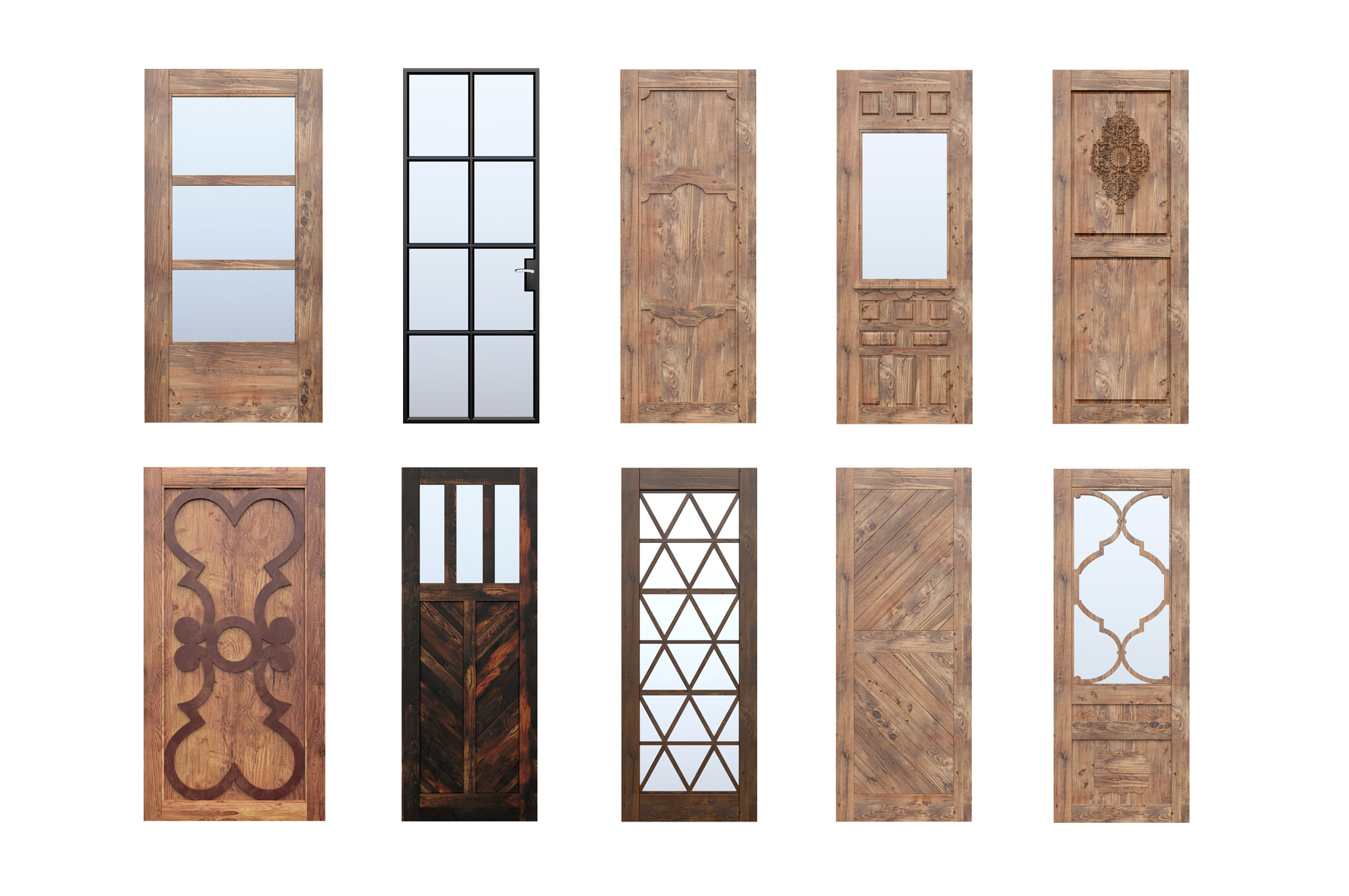 Along with starting a new business, the folks at The Forged Oak needed quality photos of their product offerings. Since most of the doors hadn't been built yet, I was able to work with them and a digital artist to create quality, custom renderings of each of their doors. Eventually, we'll photograph each product as it's built to use on the website and in marketing materials, but for now the product renderings serve the purpose of illustrating the look and feel of each door well.