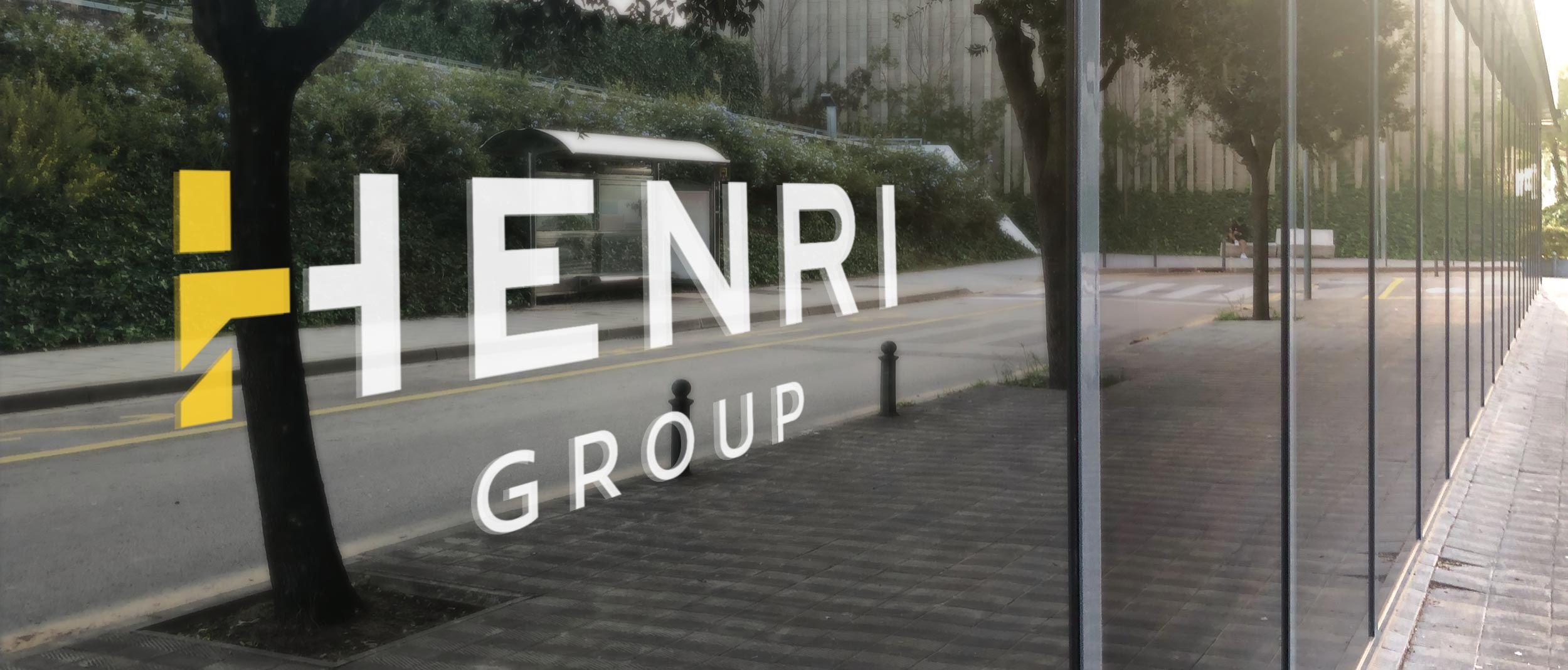 Creating a fresh identity for a creative and strategic consulting group.
Henri Group is a consulting firm based out of Atlanta. As a brand new start-up, they needed not only a strong brand identity, but a general direction to take the business as a whole. Our work was streamlined, and the project came together very quickly.
The idea was to communicate a bold but creative presence that conveyed their wide array of services: strategic planning, intercultural competence development, and public speaking within educational institutions and religious organizations.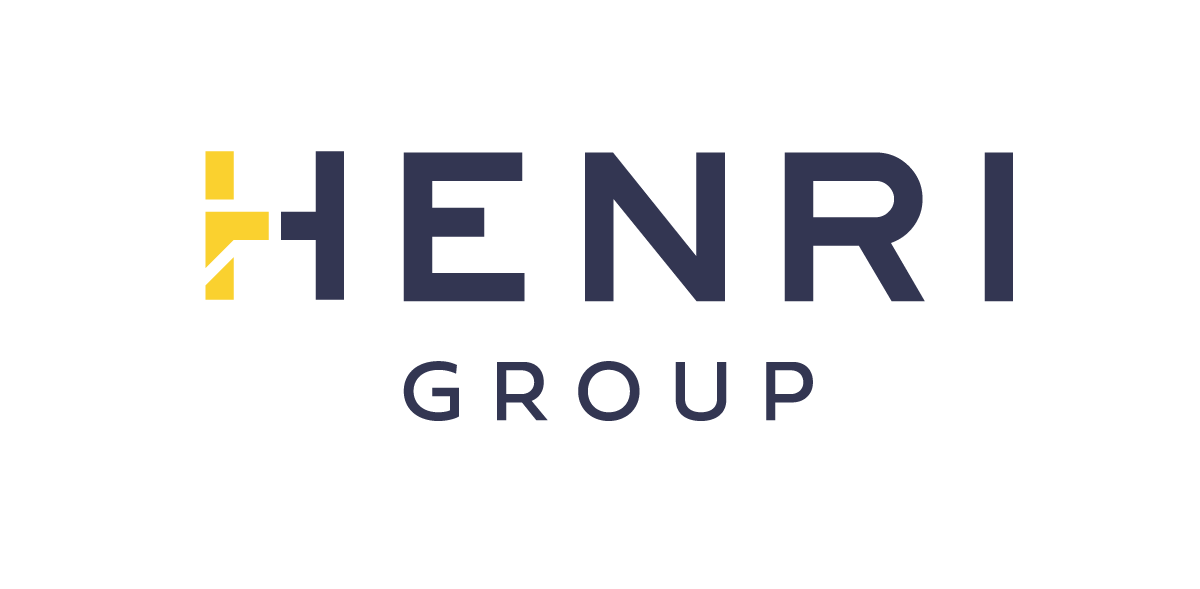 As a small start-up organization, the Henri Group came to me with the challenge of creating a logo and brand that would adequately showcase their broad range of consulting and developmental services, including higher education administration, strategic planning, change management, intercultural competence development, and more. The client wanted a brand mark that conveyed the three primary service areas in a unique but memorable way: coaching, consulting, and creative direction.
"Thank you to Nathan for his attentiveness, creativity, and patience in this process. It has really been helpful and greatly appreciated!"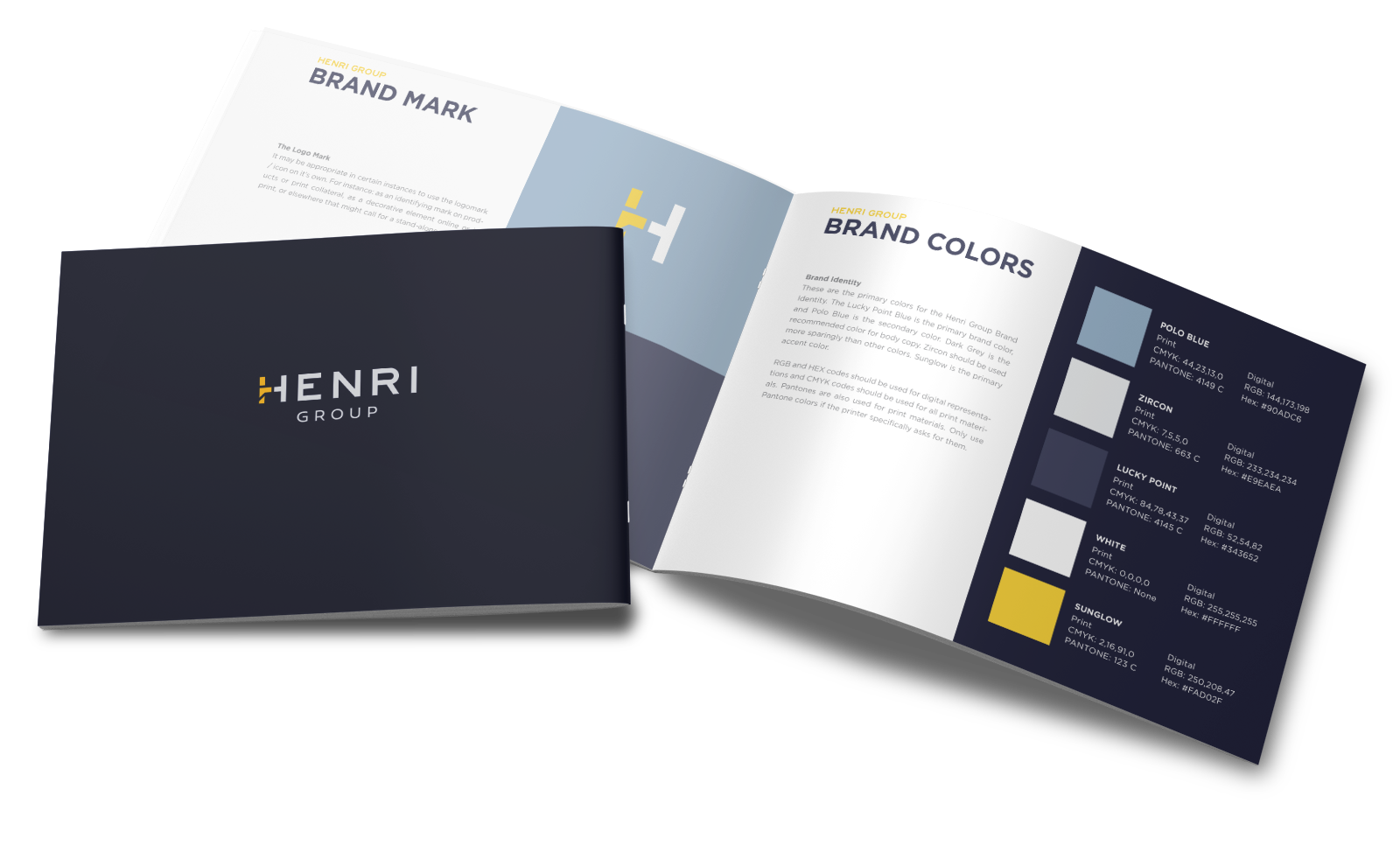 What I attempted to do was create a brand mark that showcases the firm in a modern yet approachable way. The H icon was an evolutionary process as we worked back and forth through multiple iterations and ideas. Conveying coaching and consulting I wanted to work in the creative services as well, and so the left side of the H icon is separated into three segments denoting the three core aspects of the Henri Group services.
A firm like Henri Group can be tricky with trying to convey three-fold messaging. With the branding, we really achieved something unique and eye-catching while at the same time delivering a bold and professional brand image. The client was extremely happy with the results.
I look forward to continued work with Henri Group in the future, and we're excited to see how their work with both individuals and institutions evolves over time. As they continue to grow, we're excited by the opportunity to expand upon their identity and take things to the next level.