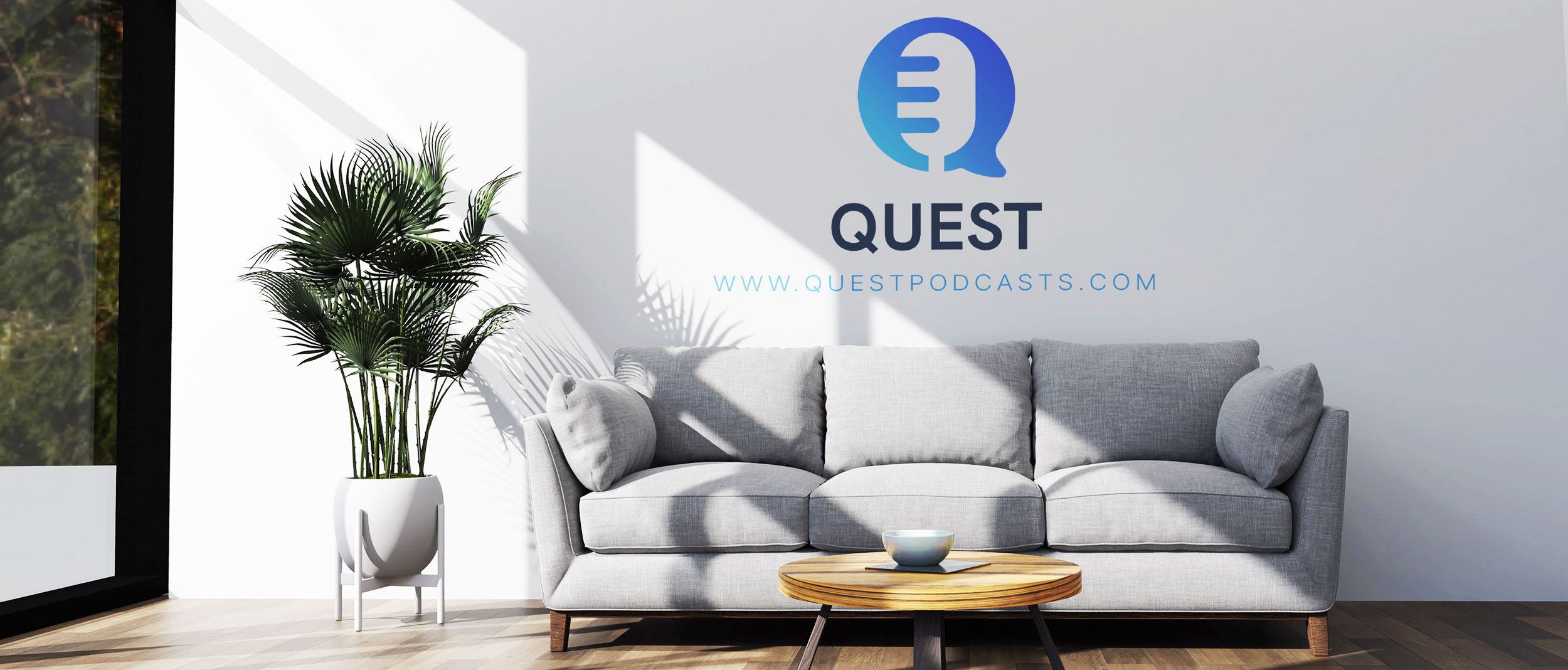 A new brand and web presence for an Austin, Texas startup
Quest Podcasts came to me as an offshoot of another established podcast production company needing a brand image, logo, collateral and website all geared toward other podcasts companies that need help with ongoing contract work in production, engineering and support.
I absolutely love working with startups and enjoy visioning and creating from a blank canvas. All Quest had was a name, and needed my help in every other area of branding and online marketing. What we did has been embraced with excitement so far, and will continue to help Quest as they grow.

Working with startup companies is both challenging and rewarding. With Quest, we had little to go on except a name and the idea of how they would operate and what their mission is: to create compelling, professional and exciting podcasts for their clients. With that in mind, I created something that was fresh and exciting for the Quest brand and online presence as well.
"What sets Nathan apart is his ability to listen carefully to his clients and deliver work that exceeds their expectations. He is professional, prompt, and easy to work with, making the entire design process a breeze!"
Matt Powell
CEO & Founder
For the Quest brand, we worked through a number of ideas and iterations ranging from microphones and sound saves to Q concepts, but in the end landed on an idea combining the two... Quest is a high-end podcast production company for Podcast Businesses, and we wanted to highlight that by drawing attention to the name as well as the industry.
And while conceptualizing the Q concept with a microphone and showcasing the quality and professionalism of Quest, we also wanted to make it fun and light-hearted showing off the personality of the team and location within Austin, Texas - a quirky and entertaining city full of fun-loving people and businesses.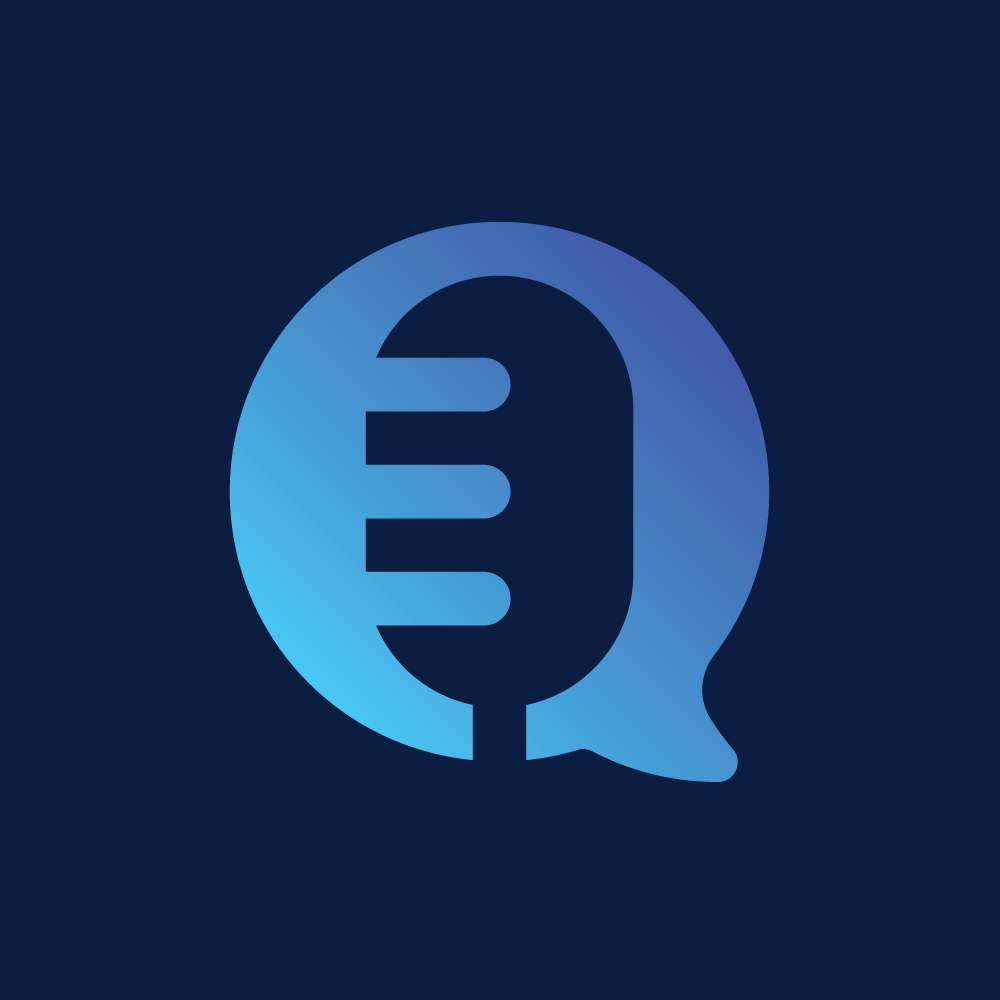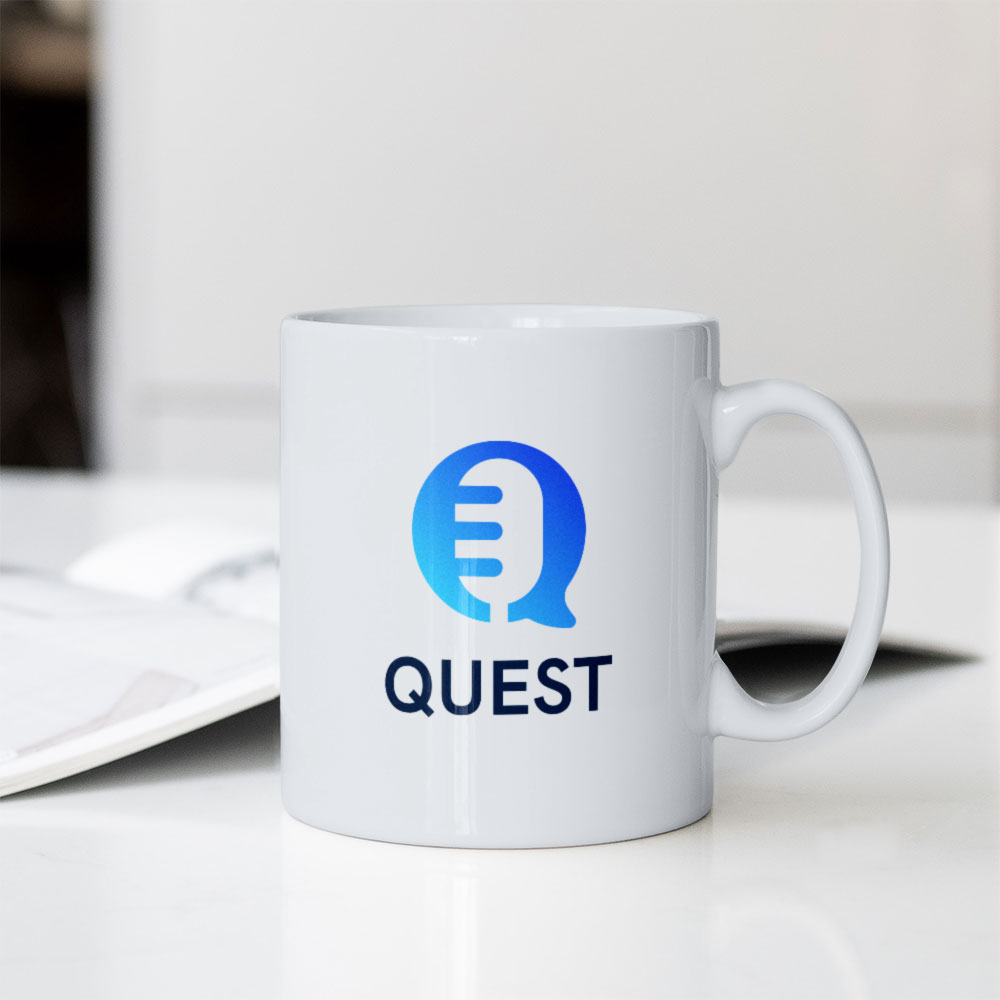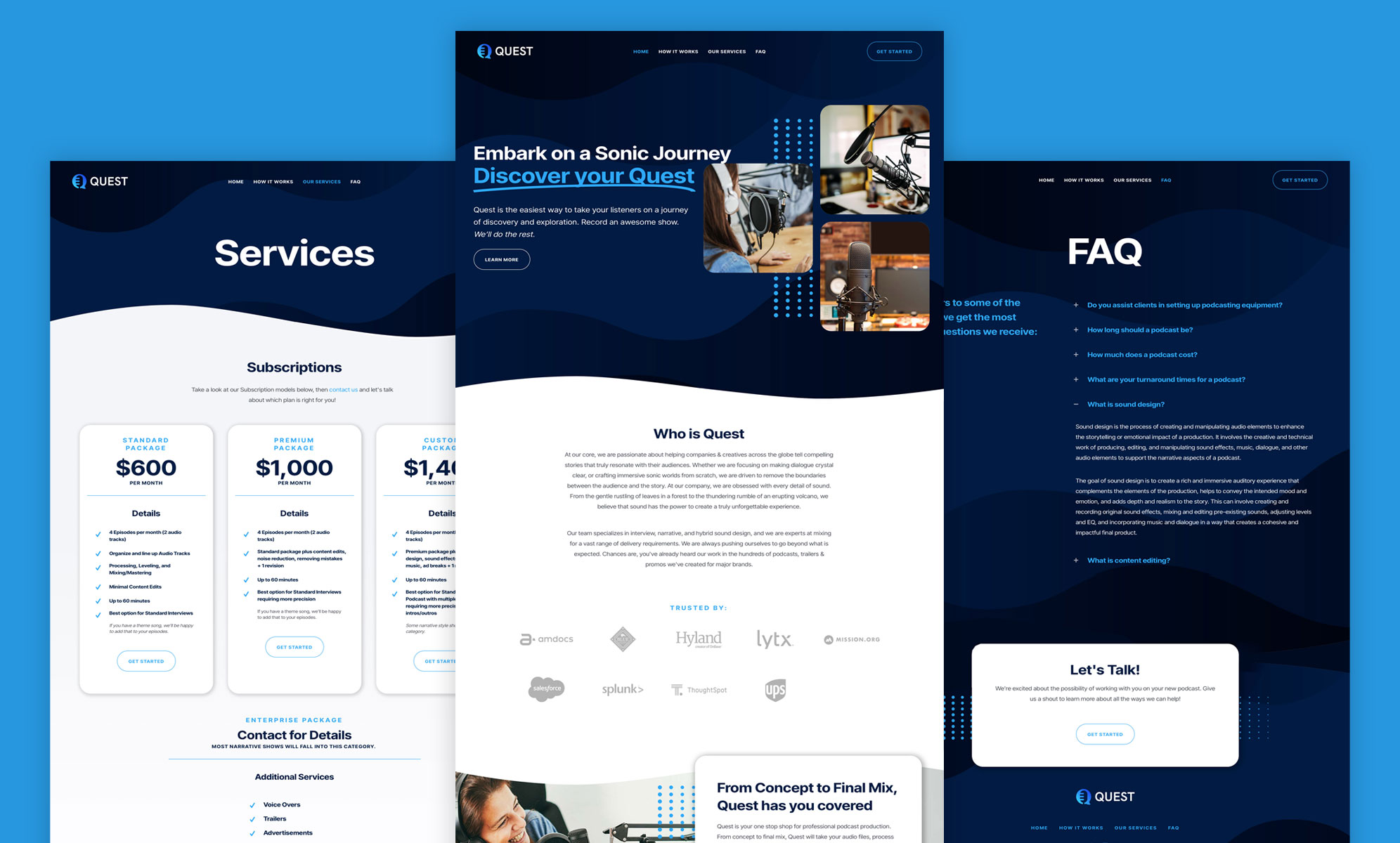 The big endeavor was the Quest Podcasts website. They needed a fun and innovative way to show off what they do and the services and packages they offer, all while establishing the brand as an industry leader with trustworthiness and bravado.
The website is easy to use and free-flowing while highlighting Quest's easy-to-use 1-2-3 process and making it simple to browse their packages and then move on a call-to-action. Check out the link below to the full website and get a sense of who Quest is and what they have to offer!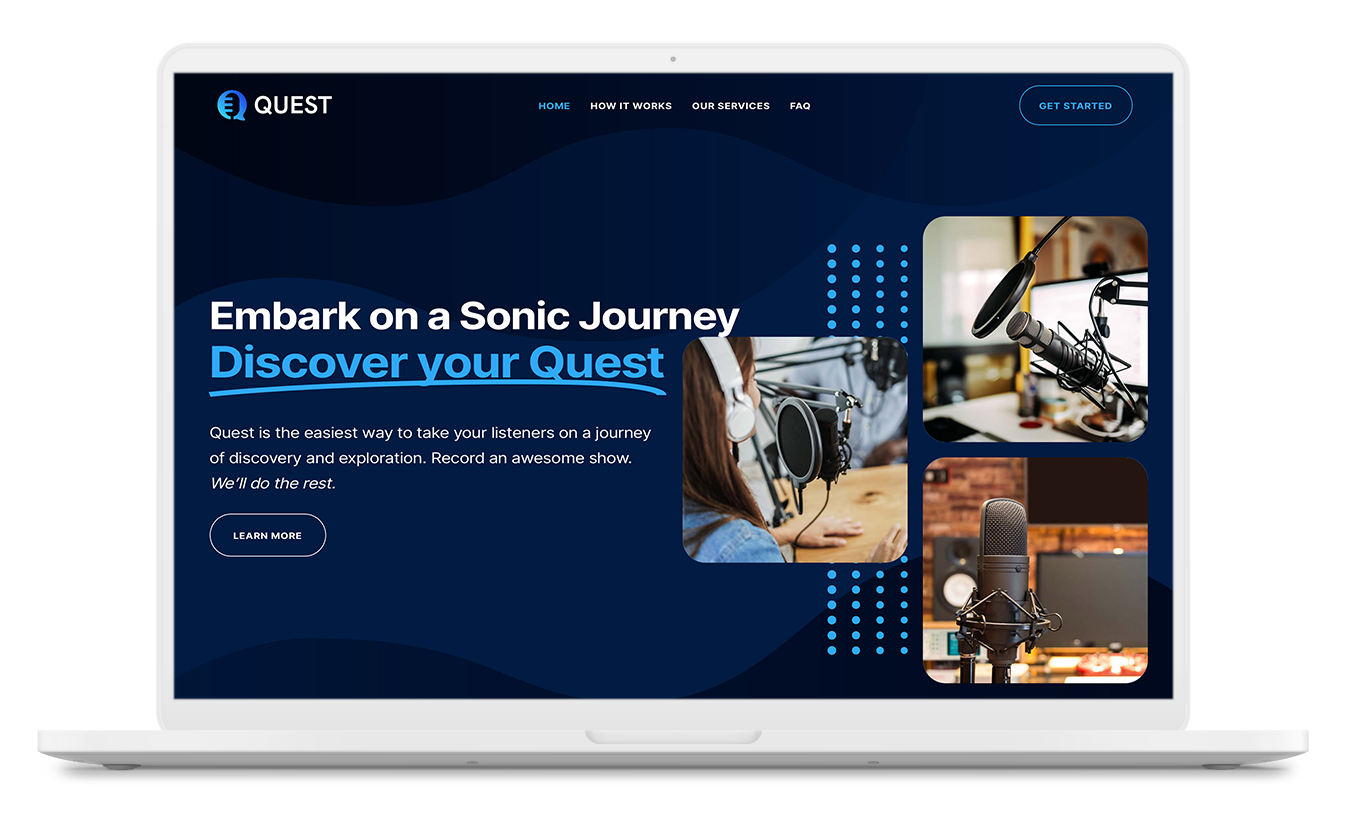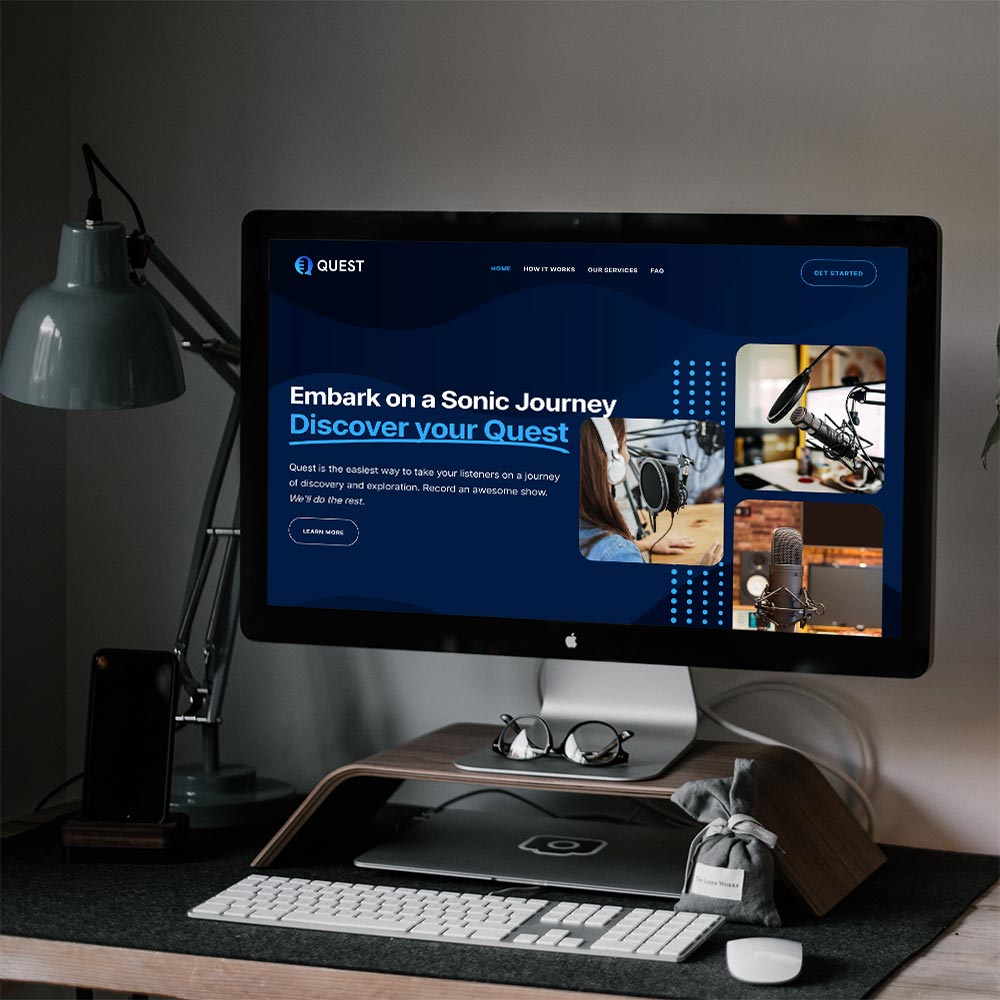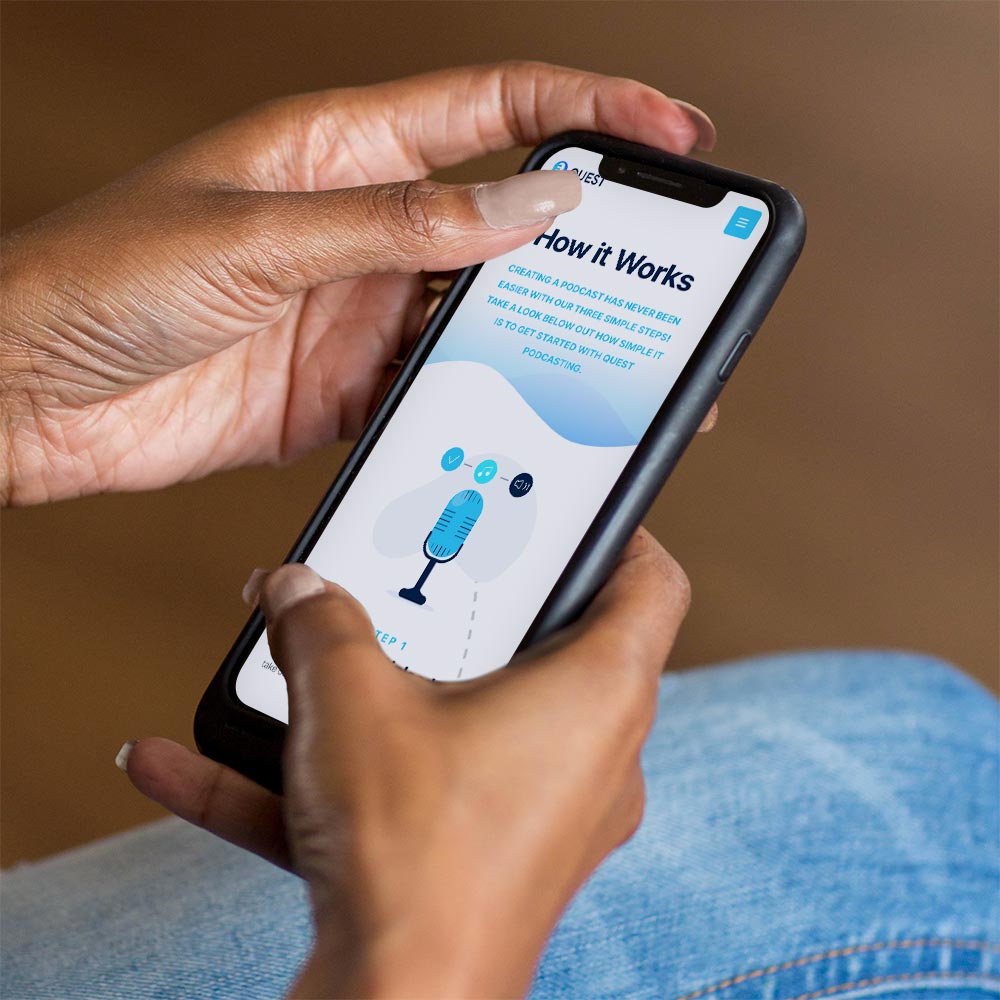 "Nathan has an intuitive understanding of branding and identity, which he uses to craft brands that are not only visually appealing but memorable and impactful!"
Matt Powell
Founder & CEO