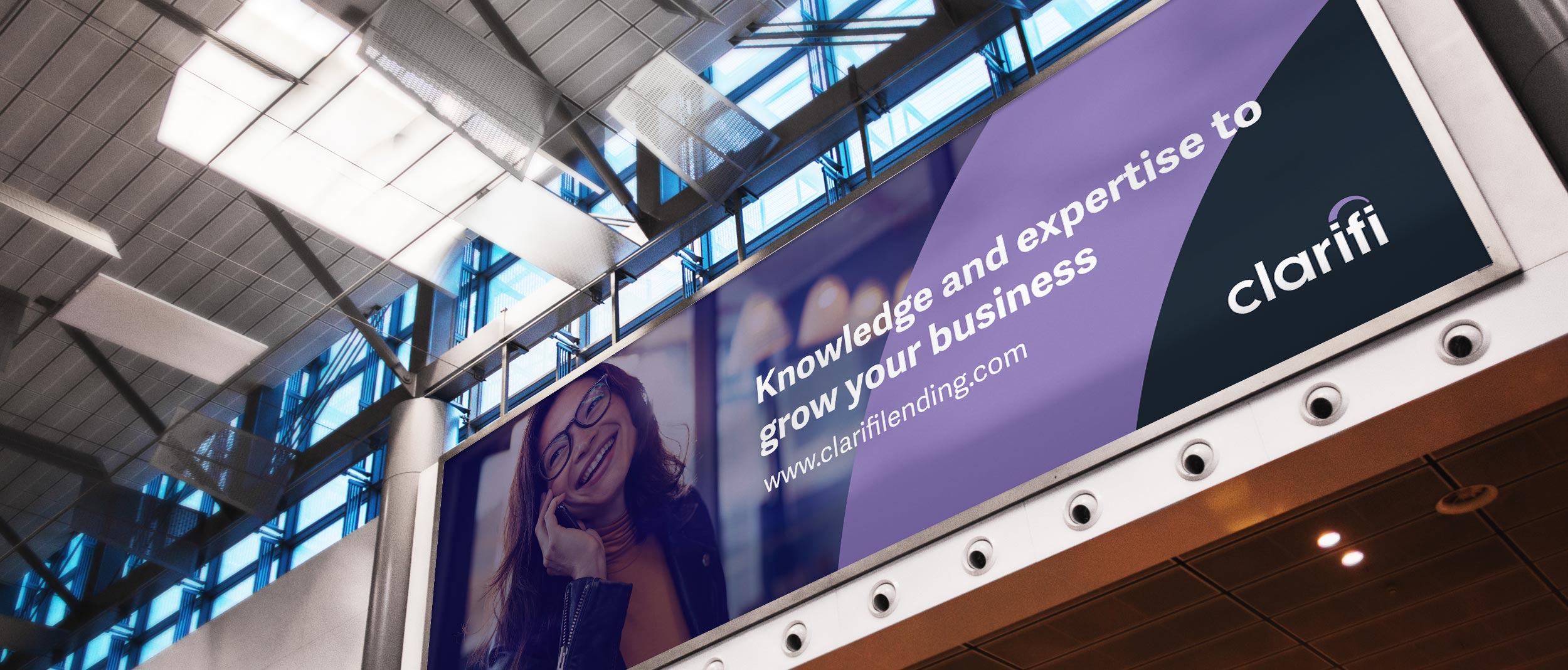 An aggressive timeline for a financial startup.
Clarifi Lending came to me in need of a number of assets including brand identity, website development, and application design. The challenge was they needed it all very quickly. Started by 2 business partners who were familiar with my work through another project, they wanted the full package and needed it immediately.
We knew it was going to be a challenge, but I was up for it. I wanted to deliver on Clarifi's expectations: both in terms of timeline and quality of product. Managing both the professionalism of the work and the shortness of the timeline was a unique position to be in, but we were able to pull it off.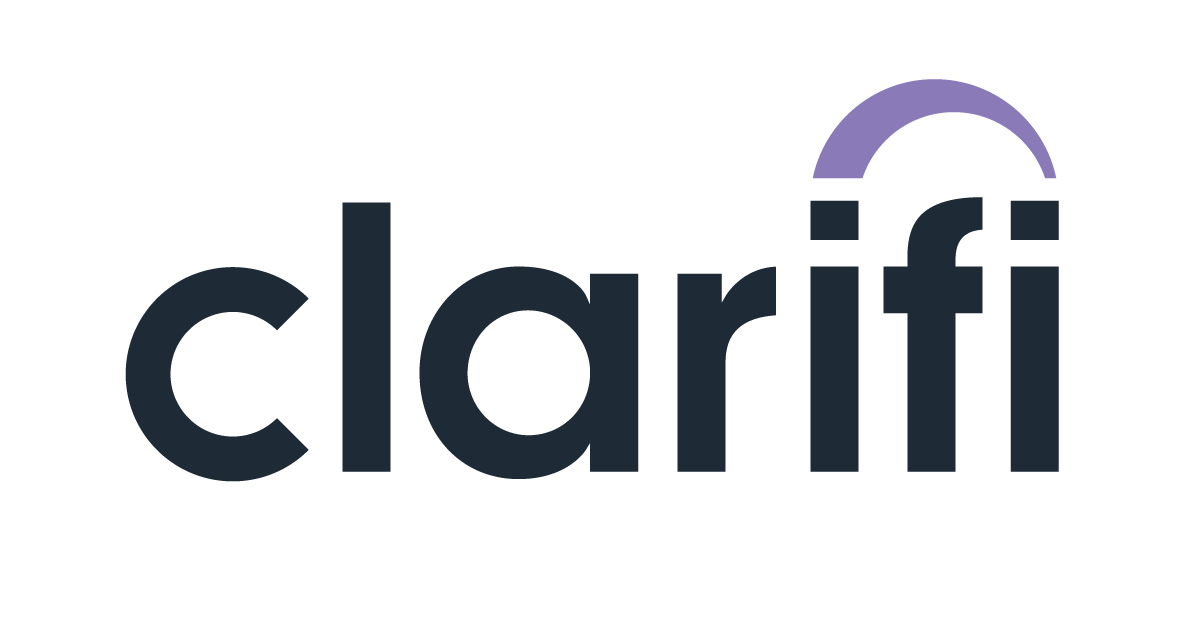 There was a twofold challenge involved with this project: meet the high expectations for quality while hitting very tight deadlines. The team at Clarifi Lending was easy to work with, and by using open lines of communication for 4-5 weeks we were able to meet each timeline while delivering a quality and professional product.
"Nathan & team have amazing attention to detail and do a fantastic job taking disparate ideas and making them fit the overall company mission and brand."
Joshua Zickefoose
Co-Founder & Chief Revenue Officer

The leadership team at Clarifi wanted something simple but memorable in terms of branding. And they requested we use a purple type color palette. Other than that direction, they left the logo and branding in my hands. I started by quickly doing some research in the loan and funding industry and putting together a palette of colors and a collection of icon ideas to choose from.
We quickly agreed on the brand image, using a bridge type concept to connect portions of the title - denoting unity, experience, and trust. The goal was to create something visually interesting while keeping it clean and simple. From there we jumped right into website development, graphic design, and the layout of the application process.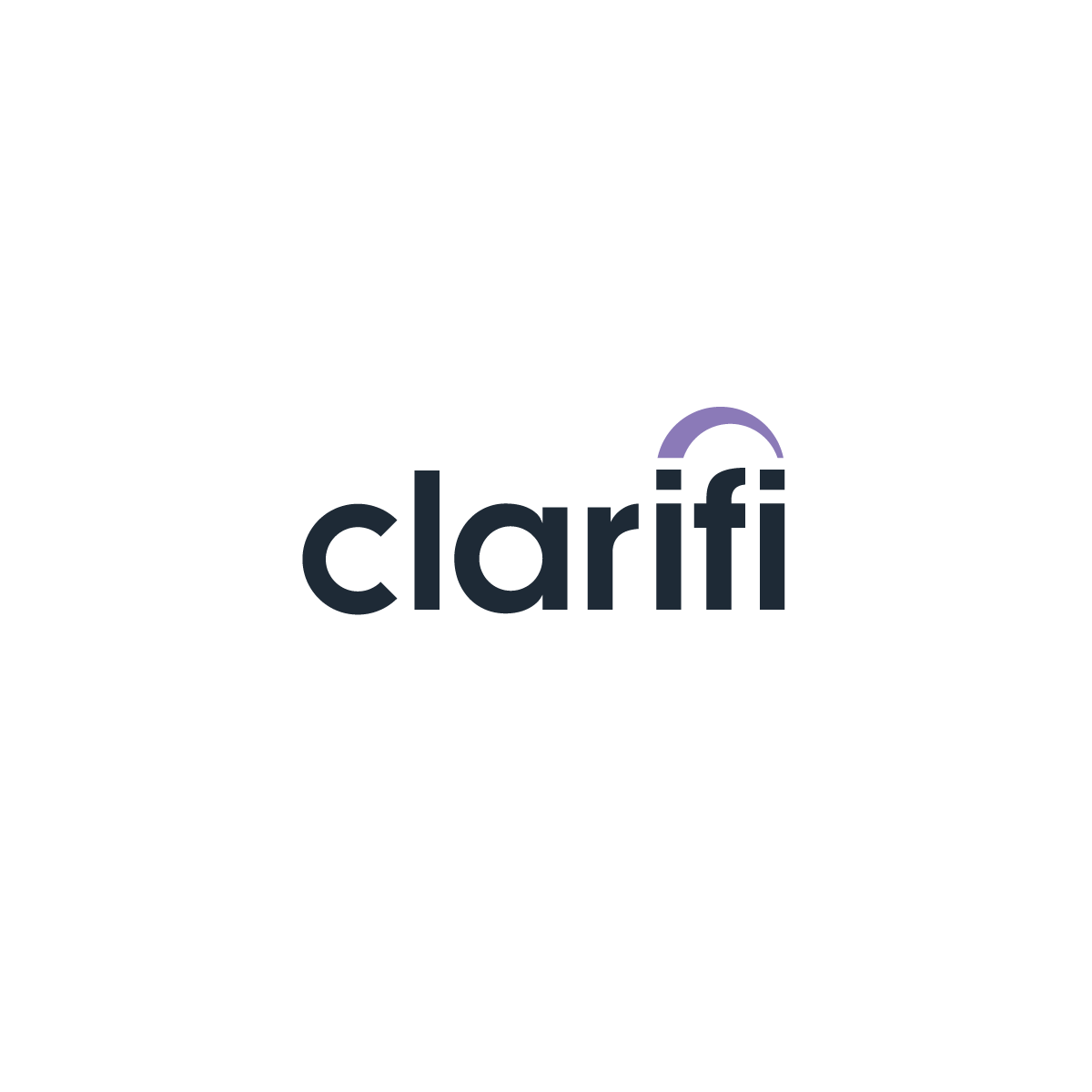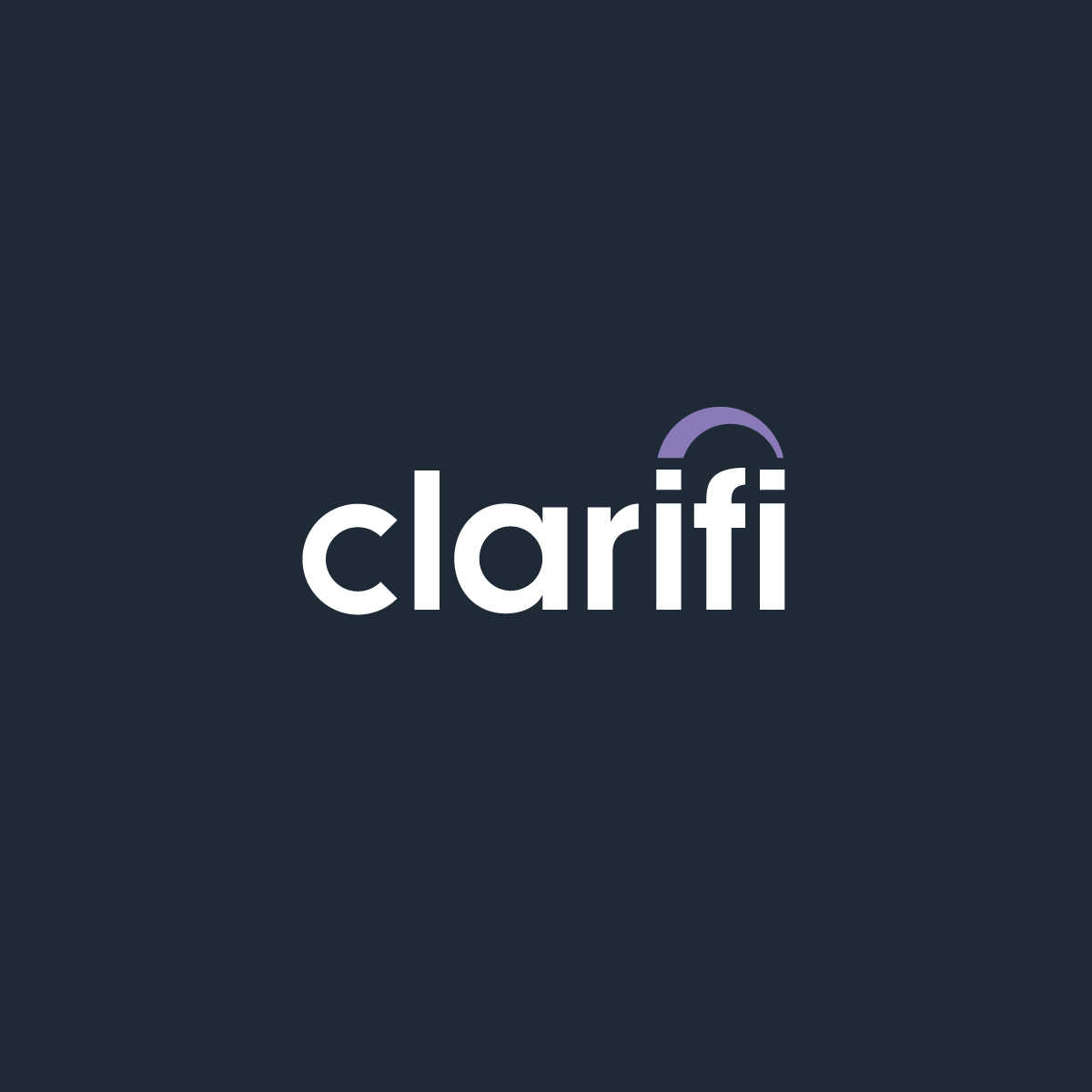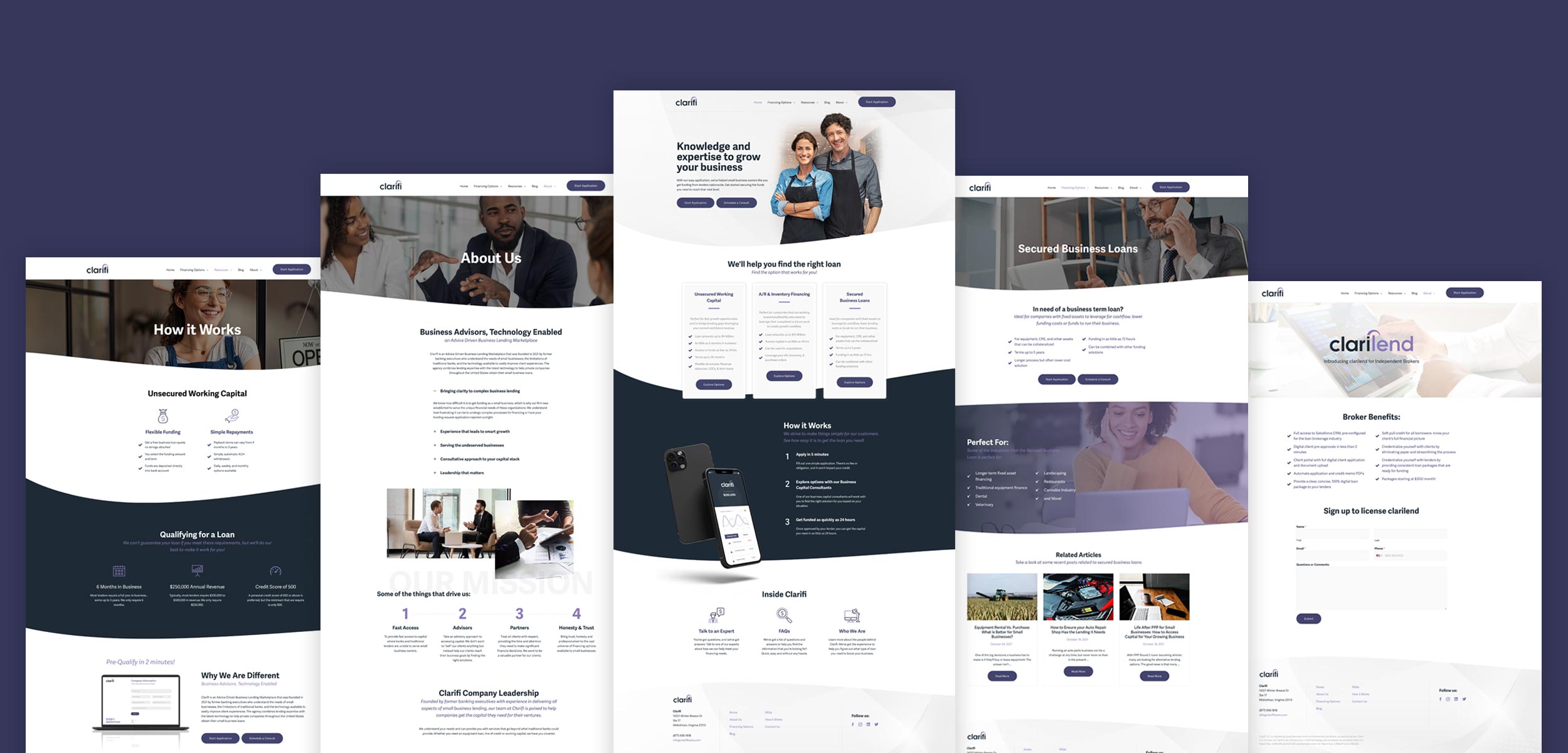 I tackled the website design and development aspect of the project by attempting to keep it clean and professional to match the overall brand, while delivering subtle design elements to bring in some visual interest for the user. A number of items came up along the way, including some site features that we needed to integrate, and we happily worked overtime to deliver on those elements and hit the deadline that was required.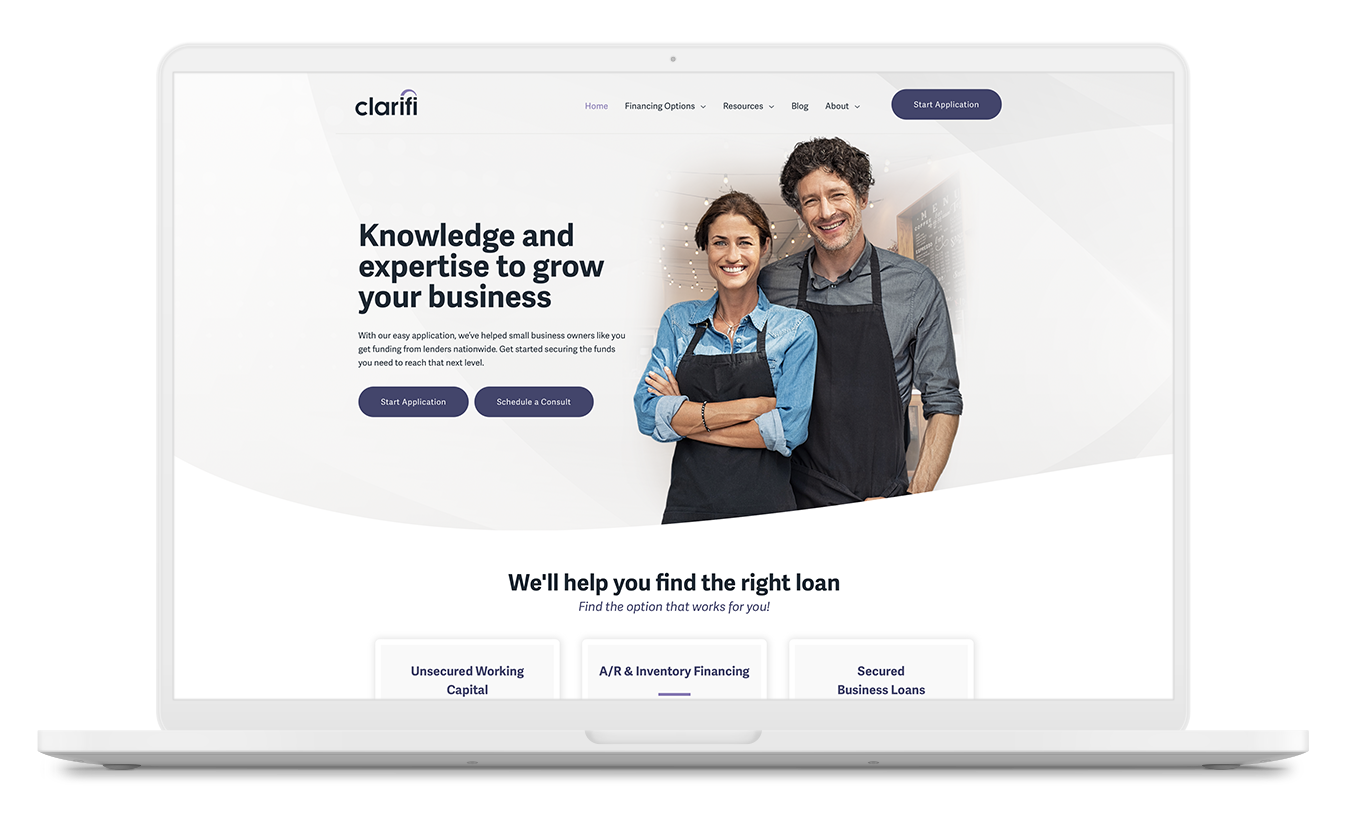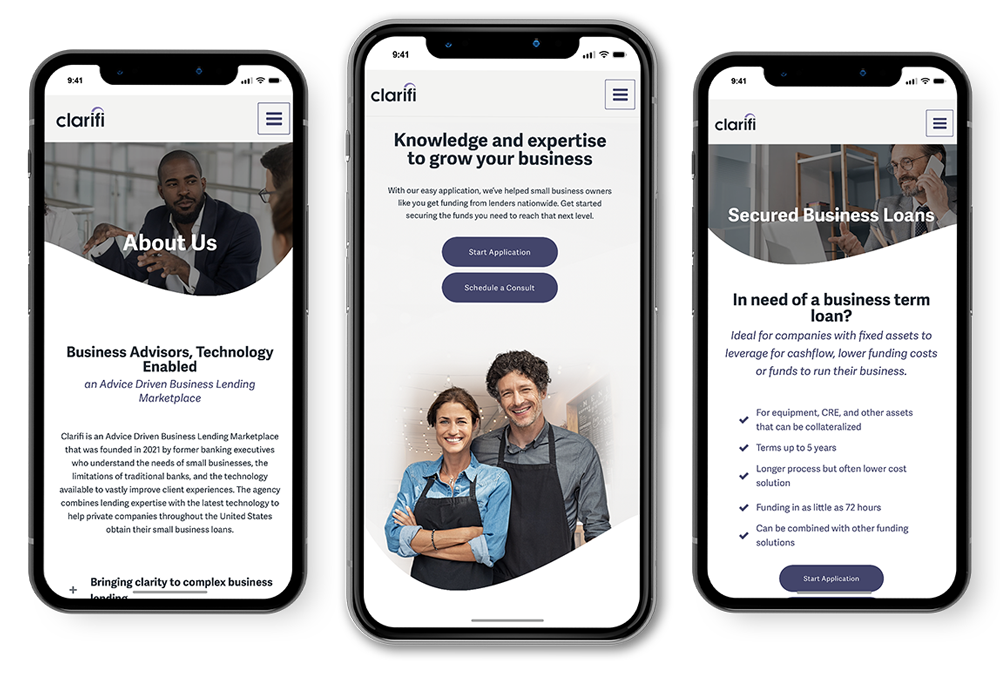 Because of the timeline, Clarifi brought in several other developers and teams of people to help build the application framework. I worked with this team to deliver on the user flow, the step by step operation, and ultimately lay out the aesthetic for the application process.
"I have worked with Nathan on several projects and would recommend him to anyone, from concept to well established brands, his work ethic and responsiveness is unparalleled."
Joshua Zickefoose
Co-Founder & Chief Revenue Officer