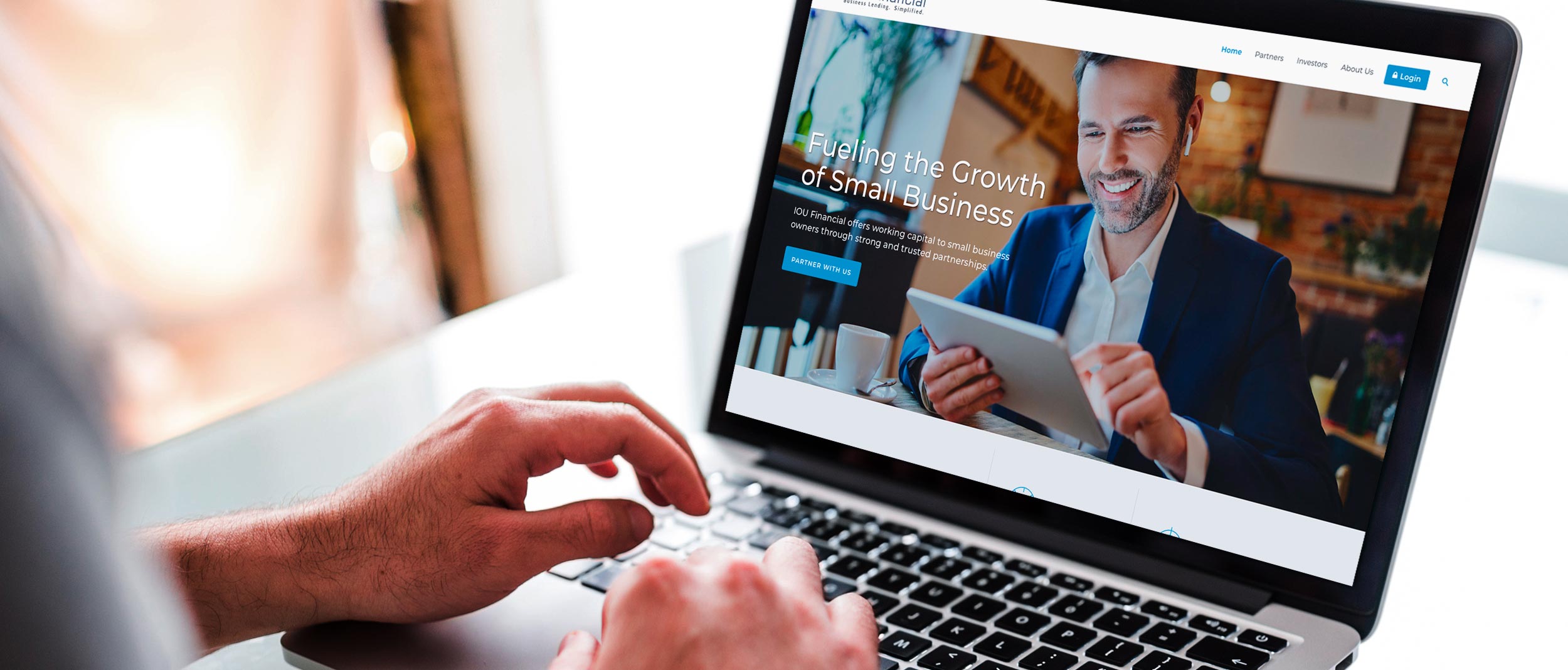 A modern, user-friendly Web presence for an international lender.
IOU Financial is a progressive lending company based in Montreal and Atlanta. They approached me about taking over their website management and development, along with several other services. When the time arose a year later to redesign their parent website, I welcomed the opportunity.
The previous IOU Financial website was in rough shape - fairly outdated in both look & feel, and the back-end setup was in dire need of an upgrade from both a security and functionality standpoint. My team and I were able to work with them to give them something both modern and classy.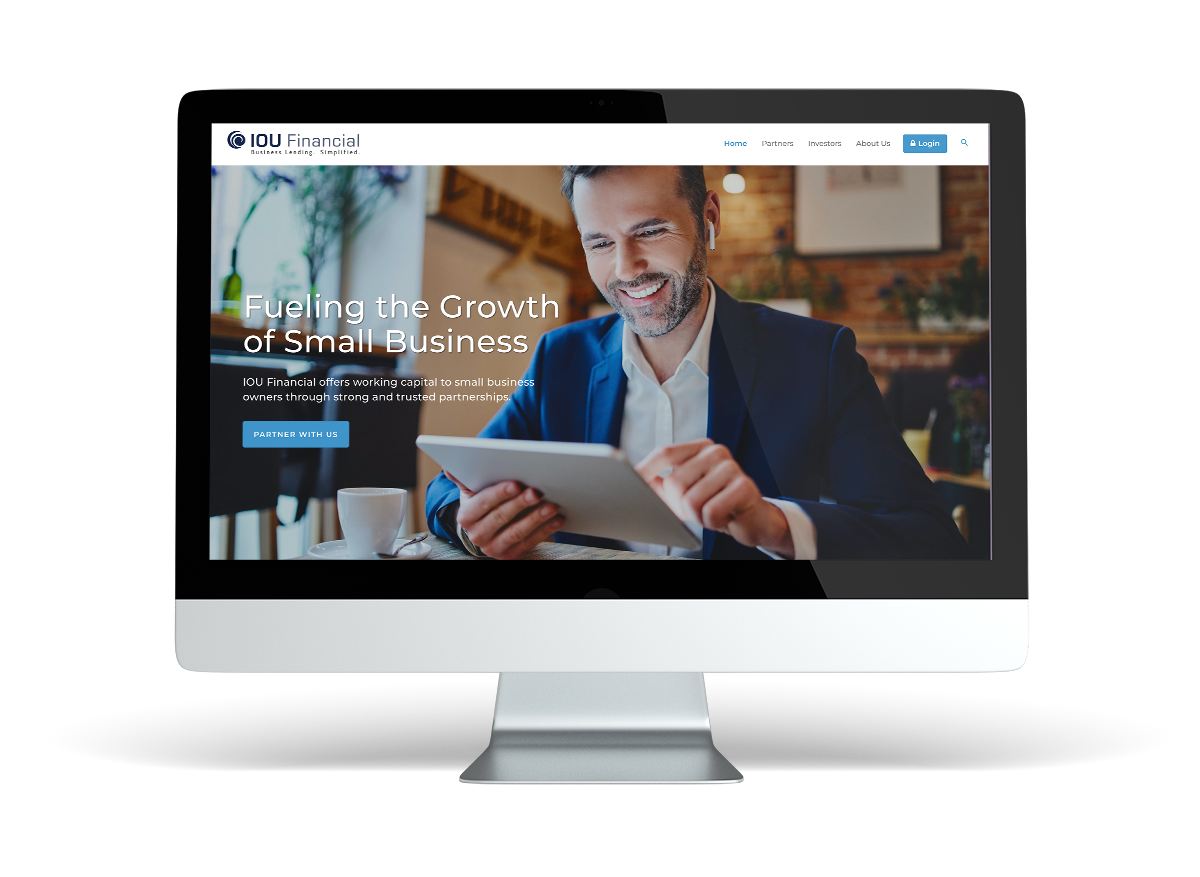 IOU Financial's marketing website was more than a few years old and was becoming increasingly difficult to maintain and update on their end. In addition, the mobile experience was lacking and the user interface was dated as well. To top it all off, the company was in the middle of changing directions from a business standpoint and needed something more partner-oriented and less focused on personal lending.
"Nathan's creativity is amazing, and everyone that has worked with him from our organization, has mentioned more than once what a great addition to the team he has been. I look forward to working with him for as long as he'll have us as a client!"
Rich Zapata
Vice President of Engineering
I was determined to bring IOU up to speed both developmentally and from an aesthetic standpoint. I designed something that was modern, user-friendly, and clean – both from a desktop as well as, and just as importantly from a mobile standpoint. With close to 60% of their online traffic coming from mobile devices, it was important to create something that would be just as impactful from a mobile phone / tablet point of view.
Once a strategy was outlined and the plan was drafted, we developed and built a highly functional WordPress website using a custom theme and a sophisticated page-builder, which would be useful in allowing the team at IOU to maintain and update the website themselves moving forward. We built the website in such a way to allow multiple users from the company to update certain aspects of the website from unique locations.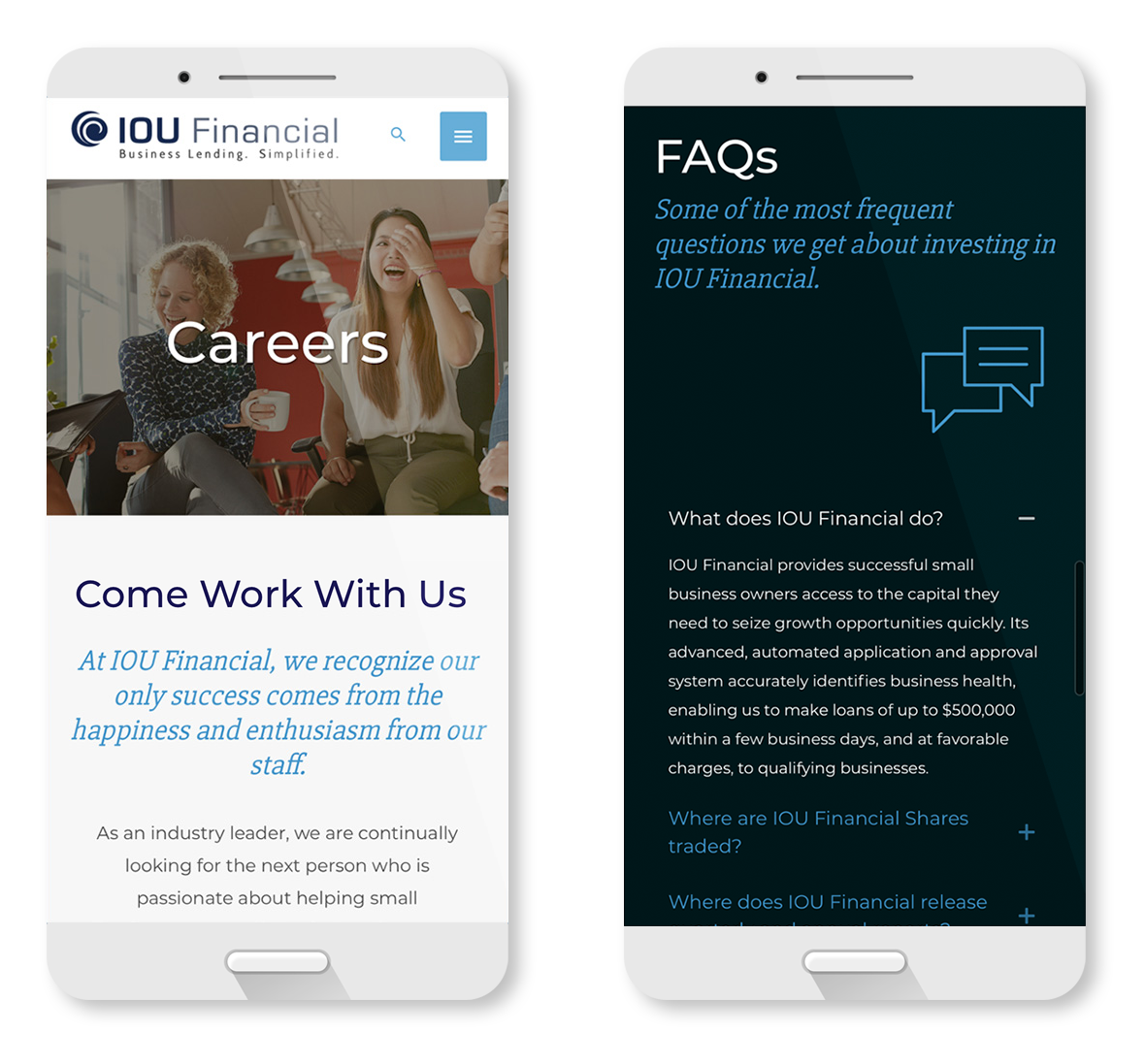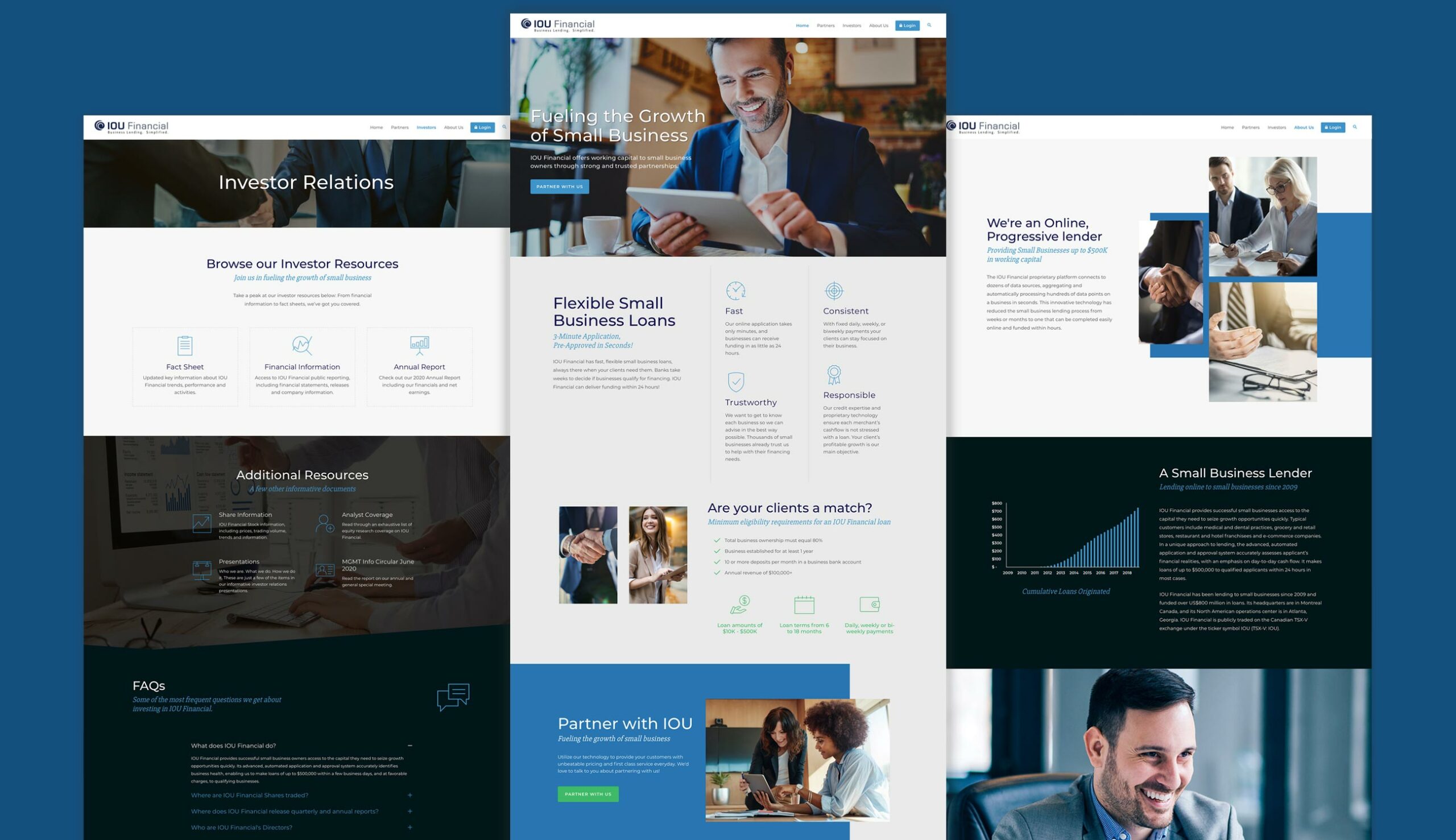 The feedback on the new website has been tremendous – both from the team at IOU Financial as well as clients and potential partners and investors. The website is functioning at high capacity, driving results, and showcasing the new direction of the company.
In the first company-wide Zoom call, multiple team members expressed their approval and how the new website not only met but exceeded their expectations. My team and I will continue to work with IOU Financial on their web presence, maintaining the site and keeping it functioning at its ultimate potential.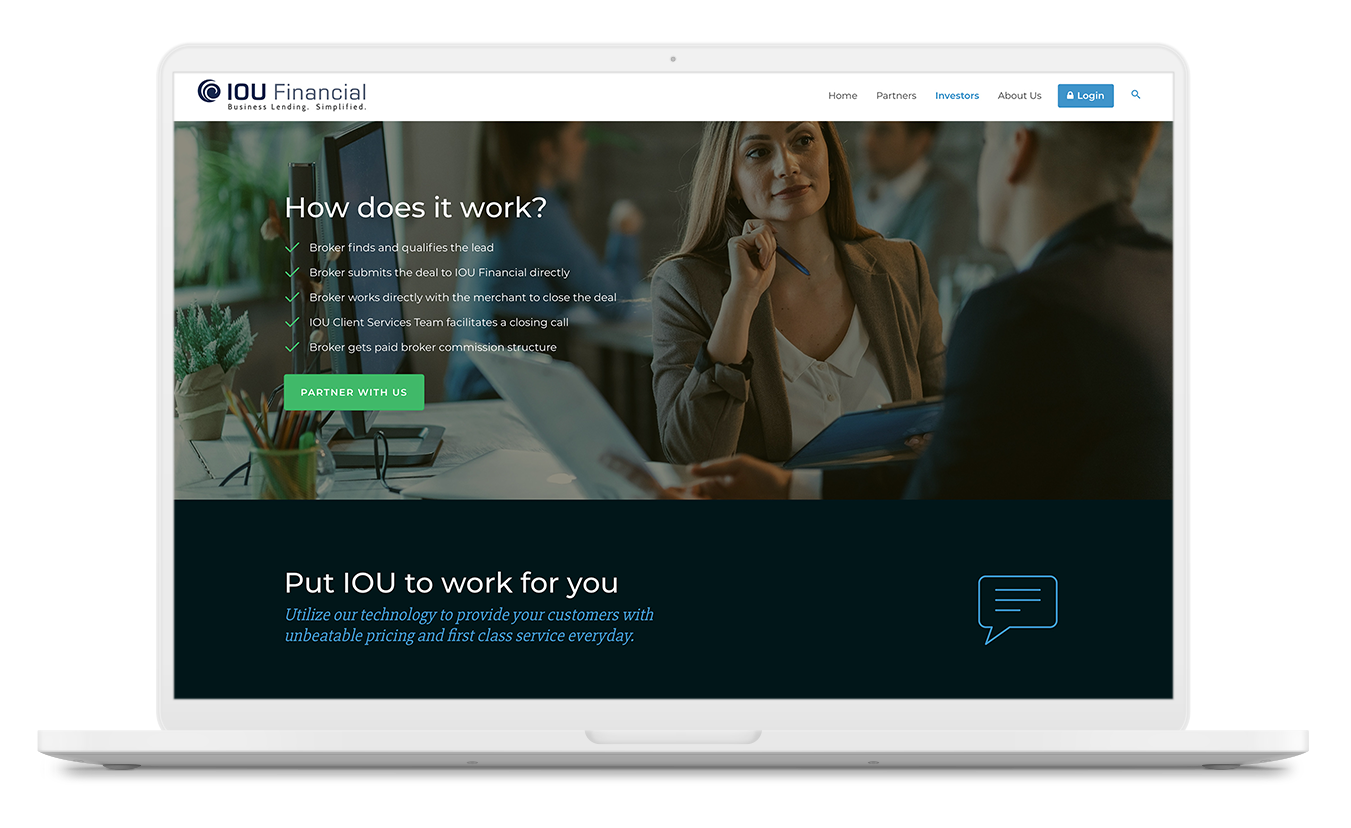 "Nathan has delivered on all counts, and more. From personality to work ethic, all the way to his excellent customer service, he continues to deliver great quality work again and again in great time."
Rich Zapata
Vice President of Engineering