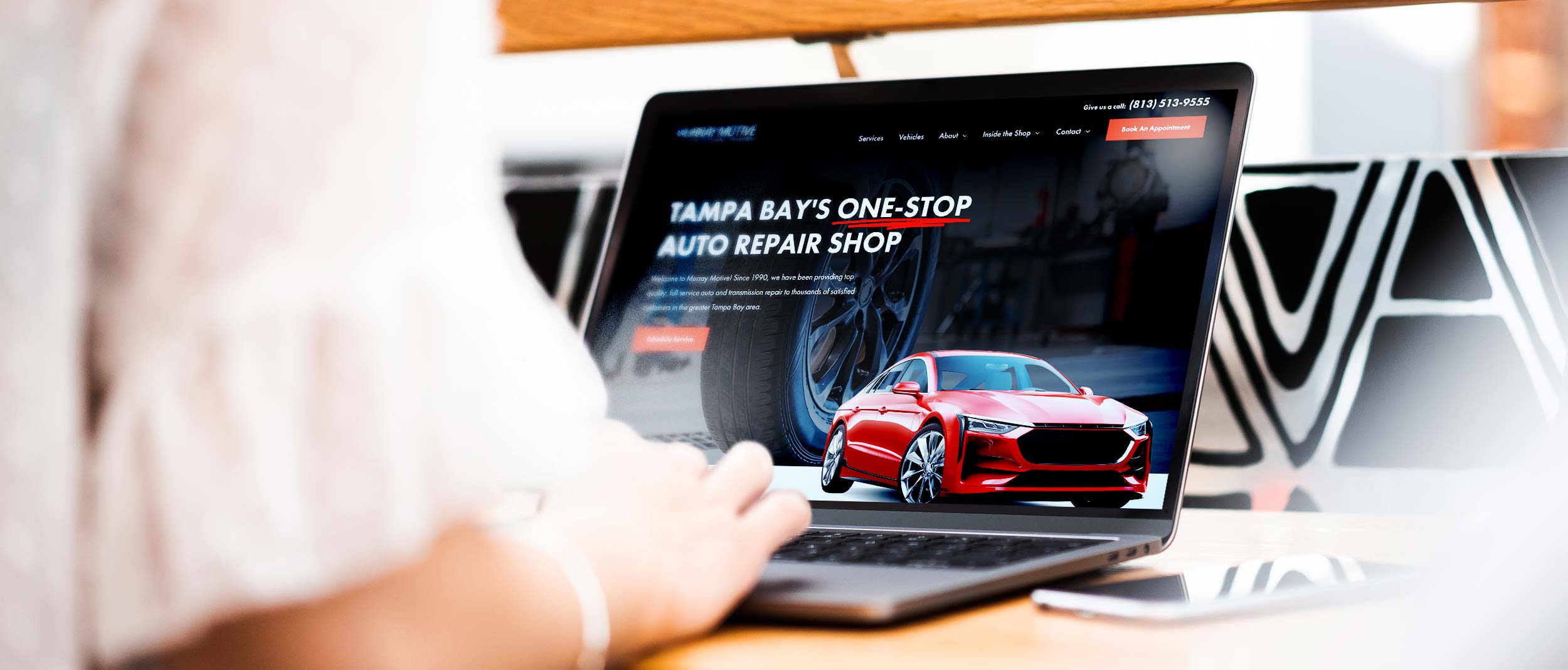 Taking a Tampa Auto Shop from a canned website to something custom and fresh.
Murray Motive is a local, auto repair shop based in Oldsmar, Florida - just northwest of Tampa. They discovered my work through another project, and came to me with the need for a brand new website, including a fresh design and a more user-friendly experience.
Their existing site was a canned "template" website from an online car dealer "web design expert" that was super dated and missing a number of key components including some user-expereince functionality and mobile friendliness.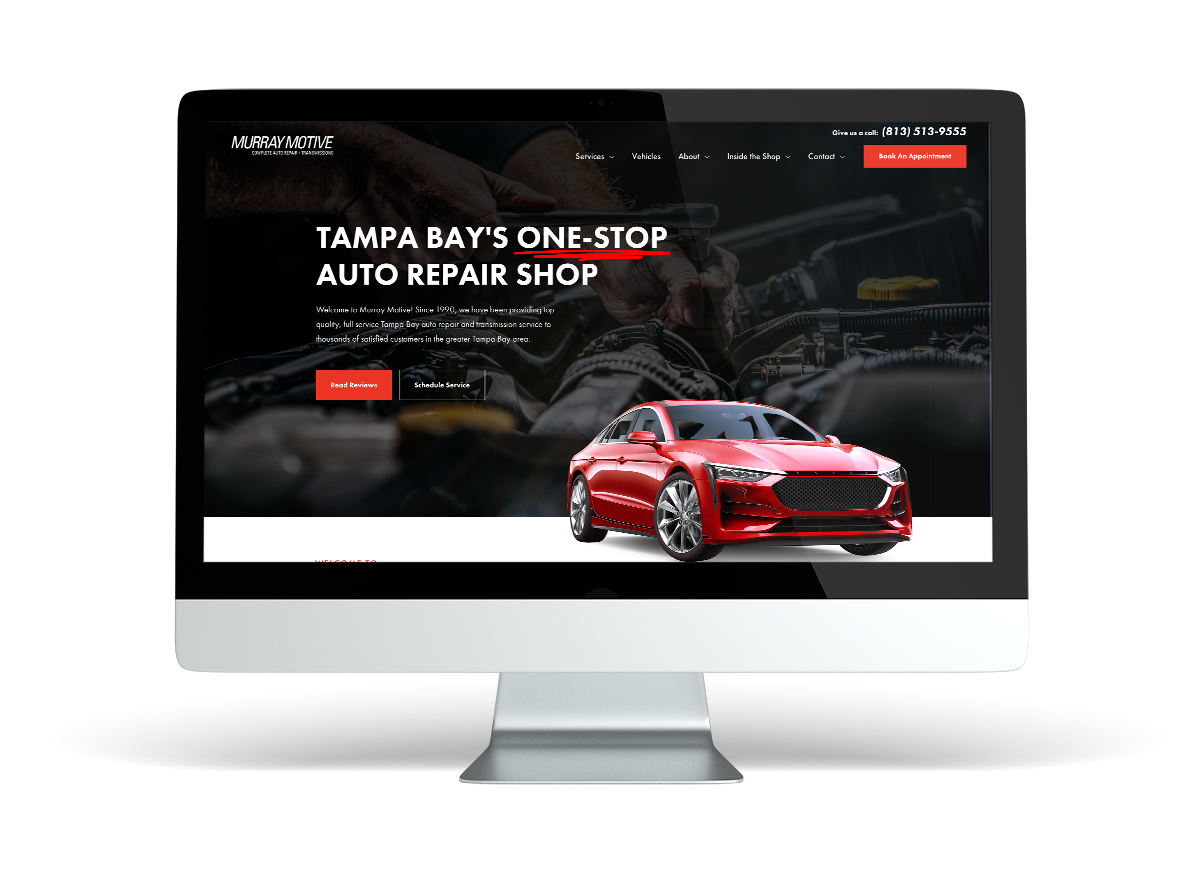 The challenge for Murray Motive was taking their existing content and modernizing it in a unique, bold, user-friendly and contemporary way. I designed and built them a web presence that feels much more custom and modern than what they had previously. In addition, I worked with them to include all of the functionality that they were missing or needed, including a mobile responsive version, simplified online booking, and custom graphics all while working to keep their search engine ranking in order and even improved upon.
"Working with Nathan was a joy from start to finish. He came highly recommended and if I could give him 6 stars I would."
Search Engine Optimization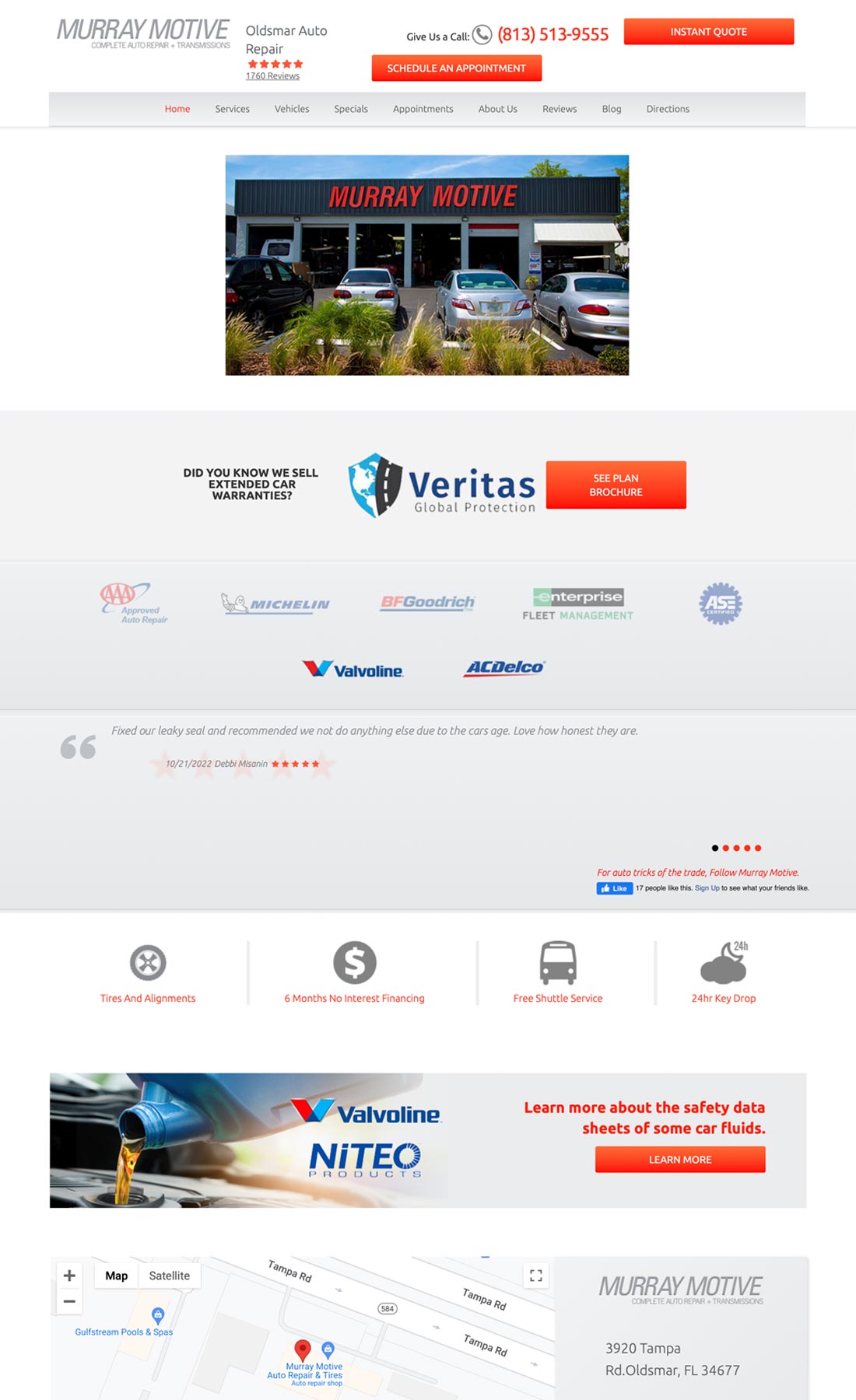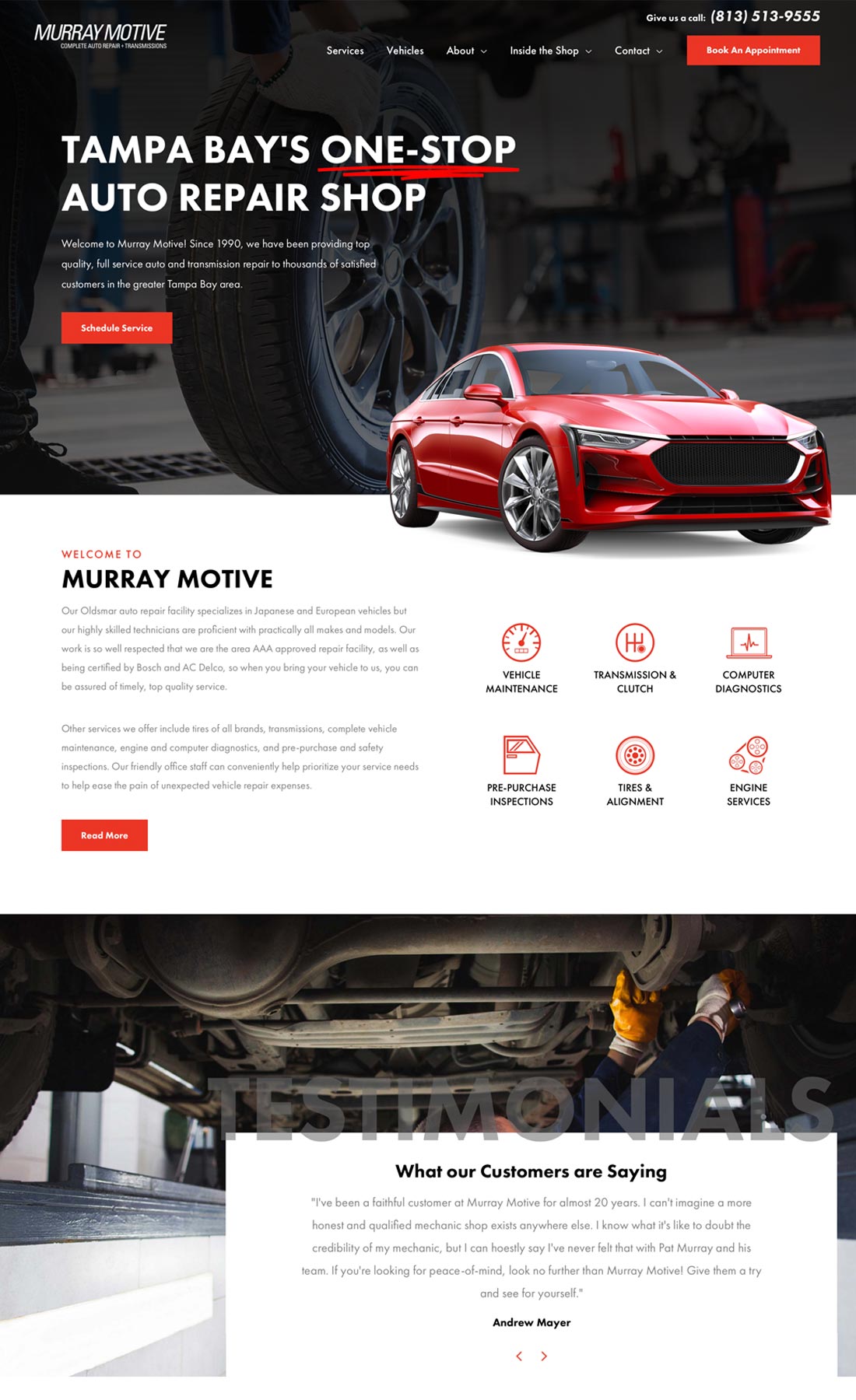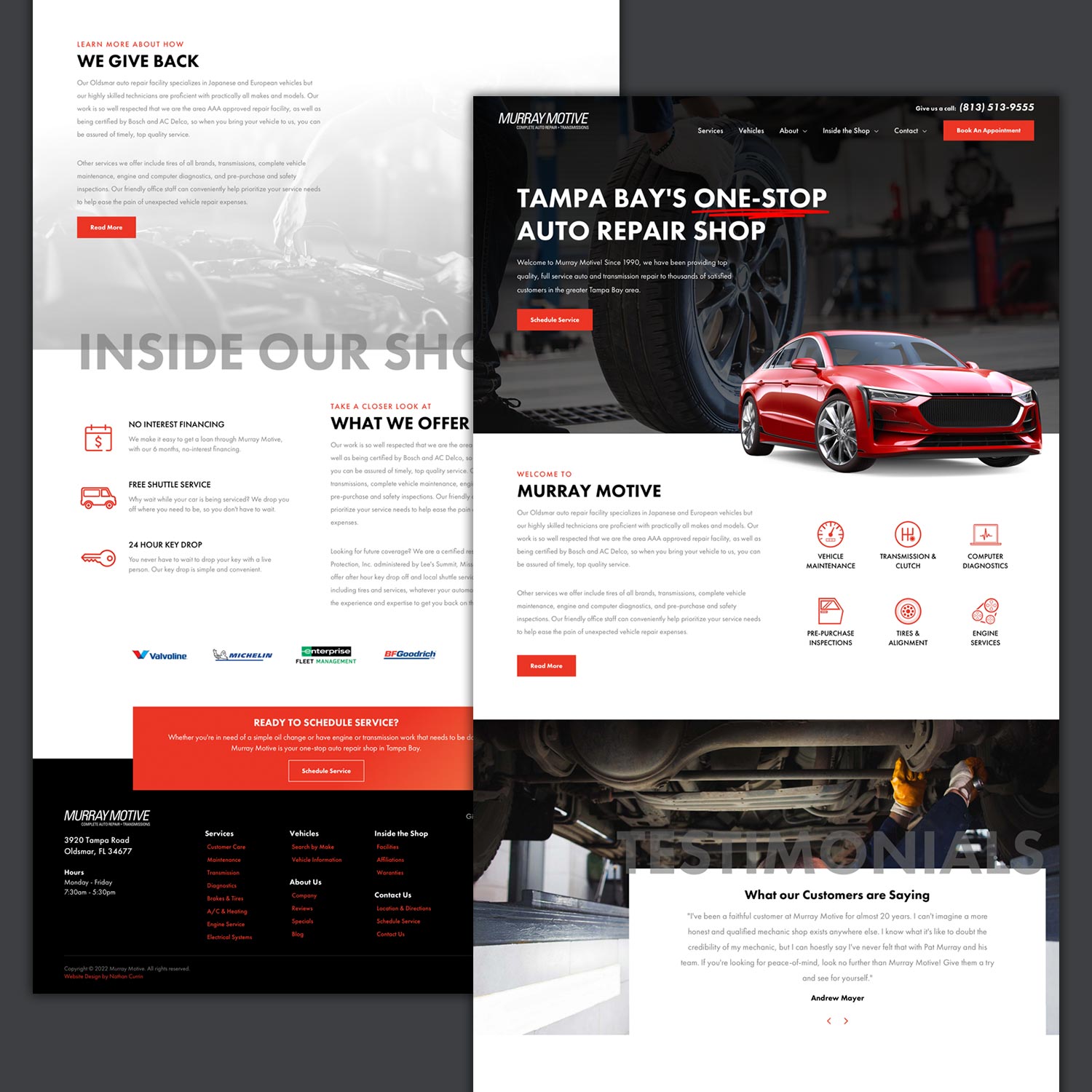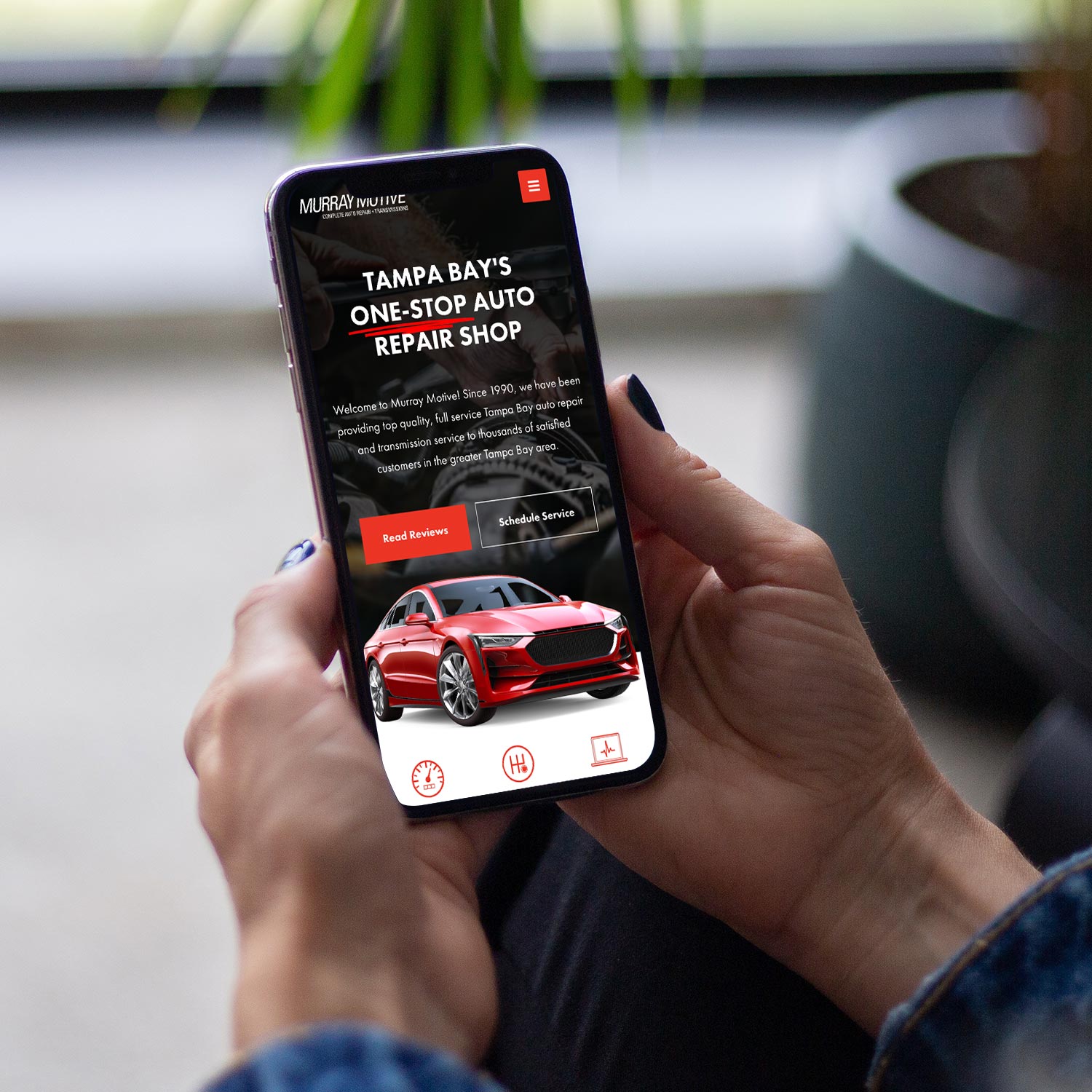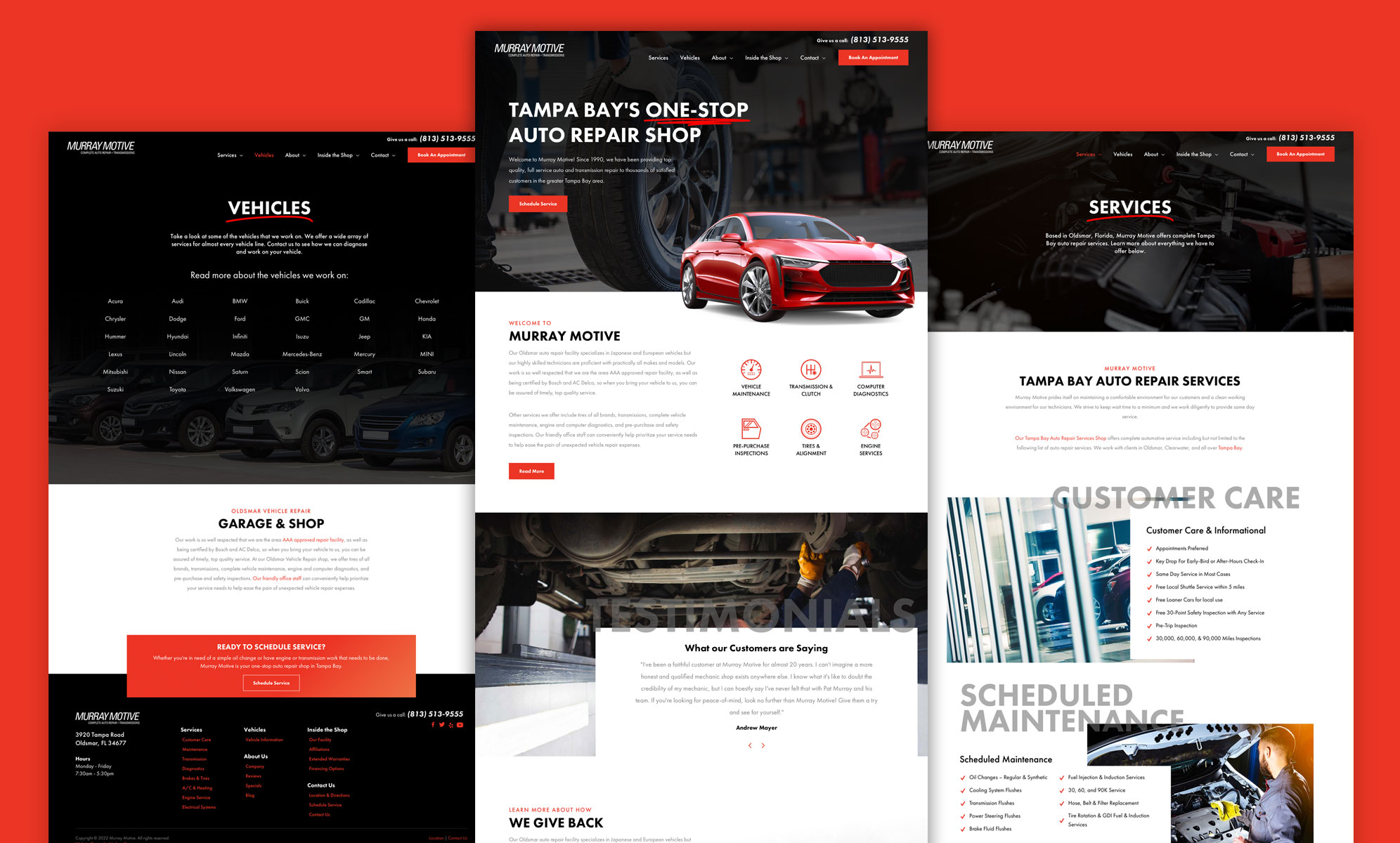 "Templates" or "Pre-packaged" websites seemingly are the "go to" for many auto body shops or car dealerships, but Murray Motive wanted to stand out in a unique and professional way by looking at their new website as a marketing investment. The new site is smoother, faster, more user-friendly and super optimized to stand out in the Tampa Bay auto repair market.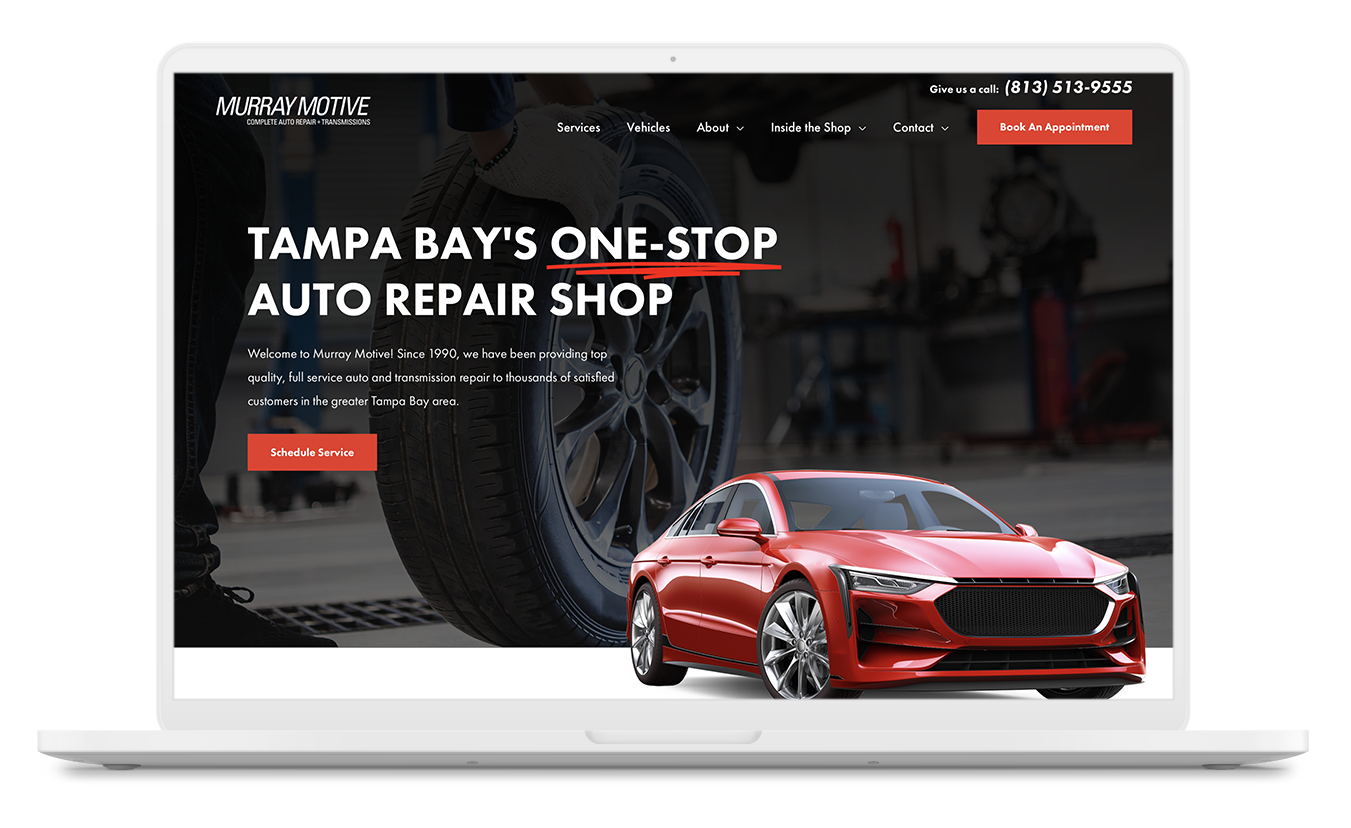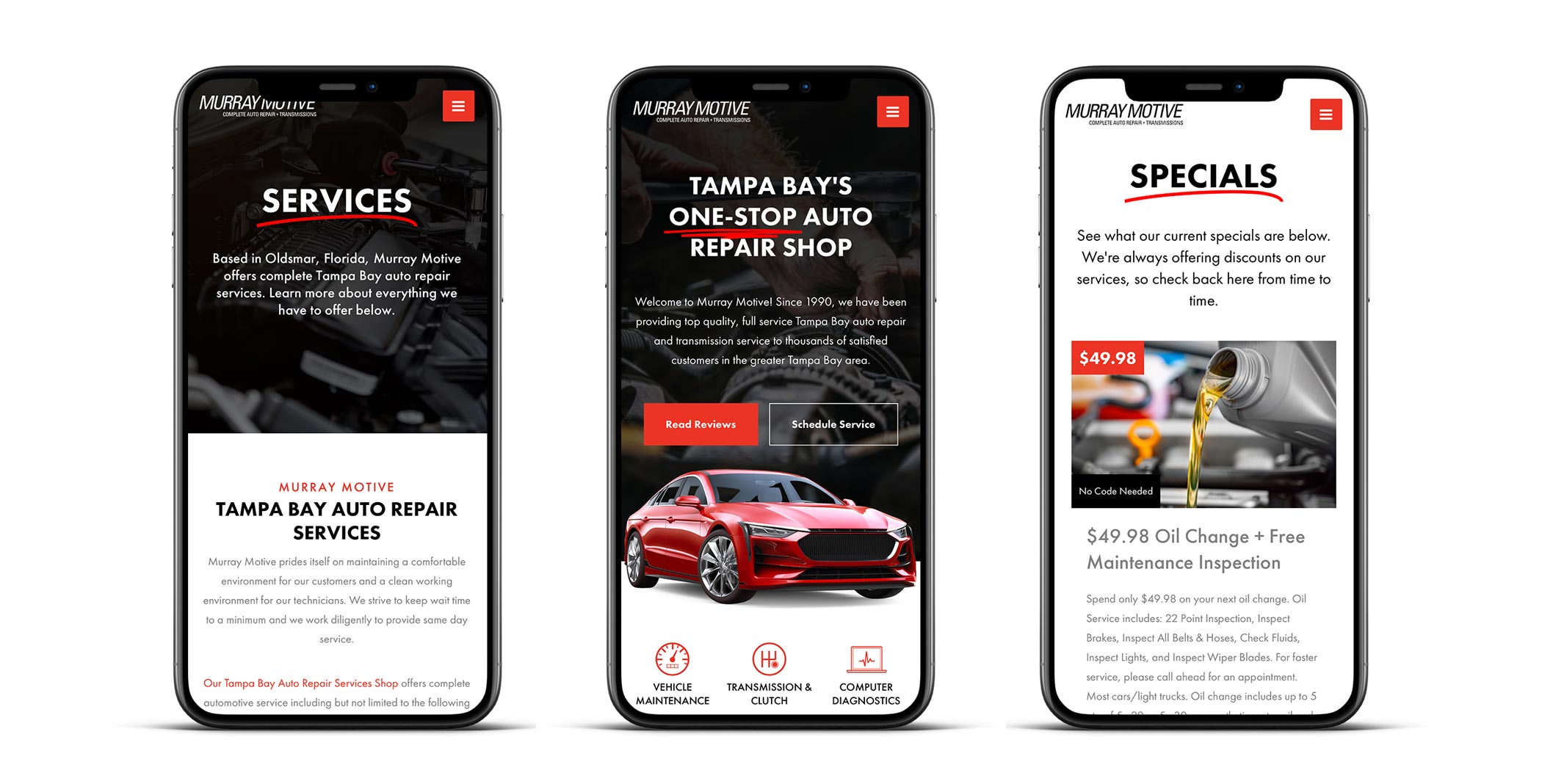 With as much as 60% of website traffic in the Tampa market, specific to the auto industry and car repair coming through phones and mobile use, it was highly important to have a website that translated seamlessly to a mobile version. My work on the Murray Motive website, was a dual-approach with a focus on the desktop and mobile versions simultaneously.