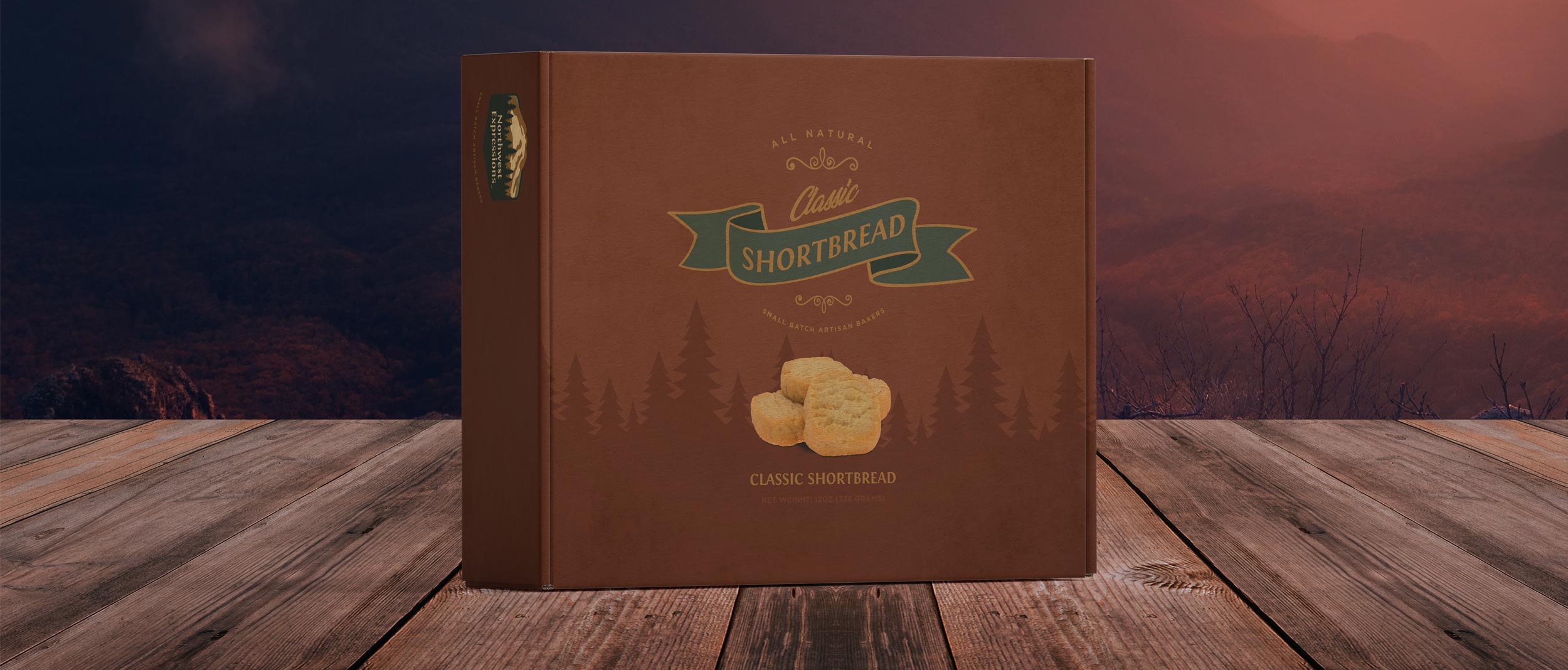 Expanding a small business in the Pacific Northwest into a national brand.
When the team at Northwest Expressions decided to expand from their small shop in Northwestern Washington (Harstine Island) they came to me to help put together a plan for expansion, rebranding and national distribution.
Bonnie and her team had been crafting small batch, homemade cookies and confections for years, but had recently decided to expand to more of a national market. They discovered my work through another client, and we took the journey together.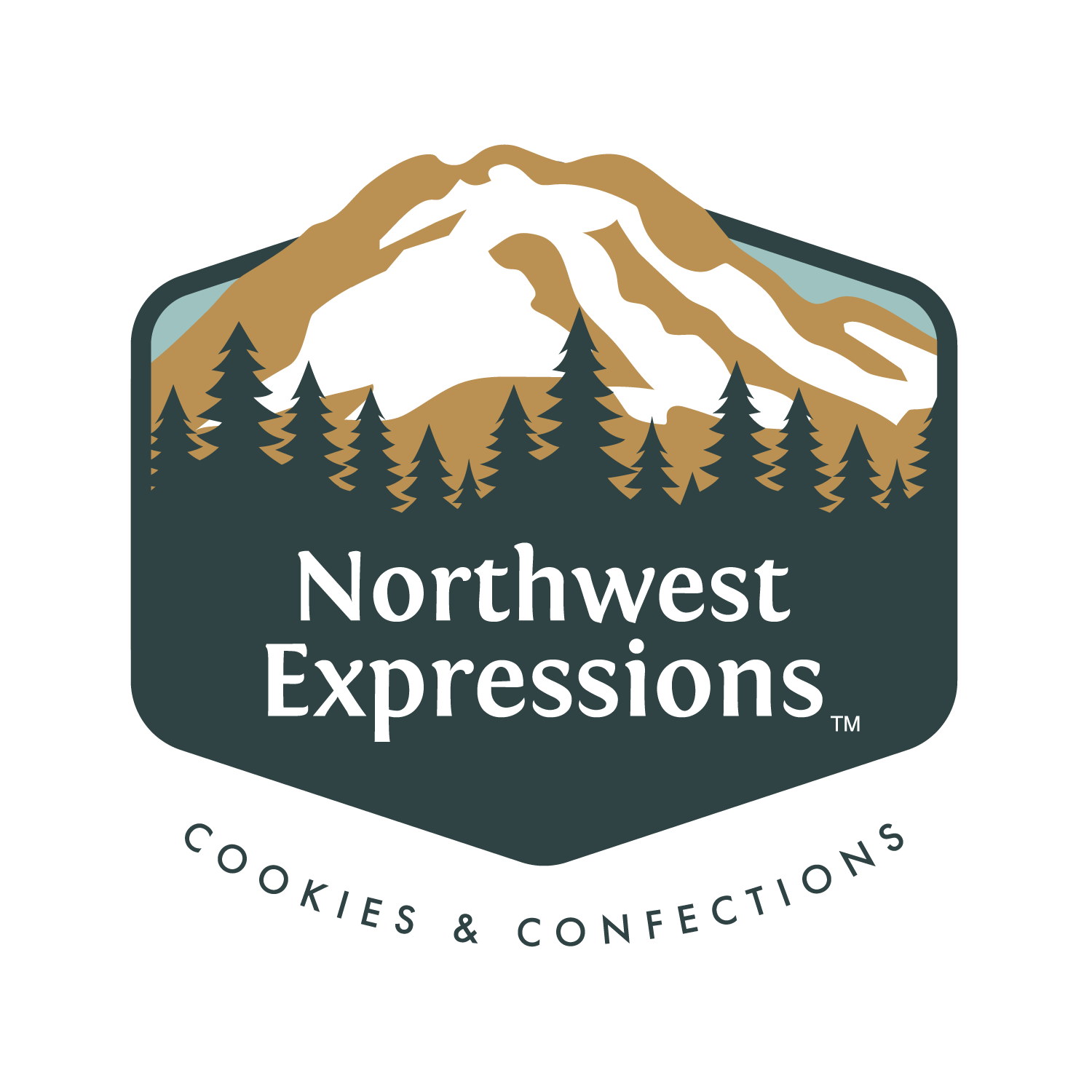 The team at Northwest Expressions was set on developing a logo and brand identity centered around their geographical location in the Pacific Northwest. They wanted to stay away from icons of cookies or deserts and focus more on the mountains and topography of the northwestern Washington area. In addition, they needed a website that would accommodate their e-commerce needs and allow them to sell to customers not just in Washington State but across the country and even globally.
"Nathan has been a pleasure to work with on the rebranding of our company... From initial logo, packaging and website design, he has been very professional, imaginative and thorough in his work. I highly recommend him!"

Avoiding anything too cute or centered around desserts, cookies, or baking, I began working on some ideas crafted more along the lines of the Pacific Northwest: mountains, travel, forest, and the outdoors.
After multiple rounds of revisions and iterations, we created something that really met the expectations of the Northwest Expressions team and gave them a platform to brand their new line of products.

I realized that the packaging for the new product lines would be an undertaking, but it ended up being a much more time intensive project than I had initially envisioned. Northwest Expressions was launching with a new line of brittle, toffee, popcorn, cookies, candy bars, and more, and needed quality, professional packaging for each product line.
For the product packaging, I wanted to create something that was professional and elegant and yet still brought that outdoor, Northwest feel to each product. In addition, my goal was to create a cohesive packaging campaign while distinguishing each product line with their own set of colors and styles.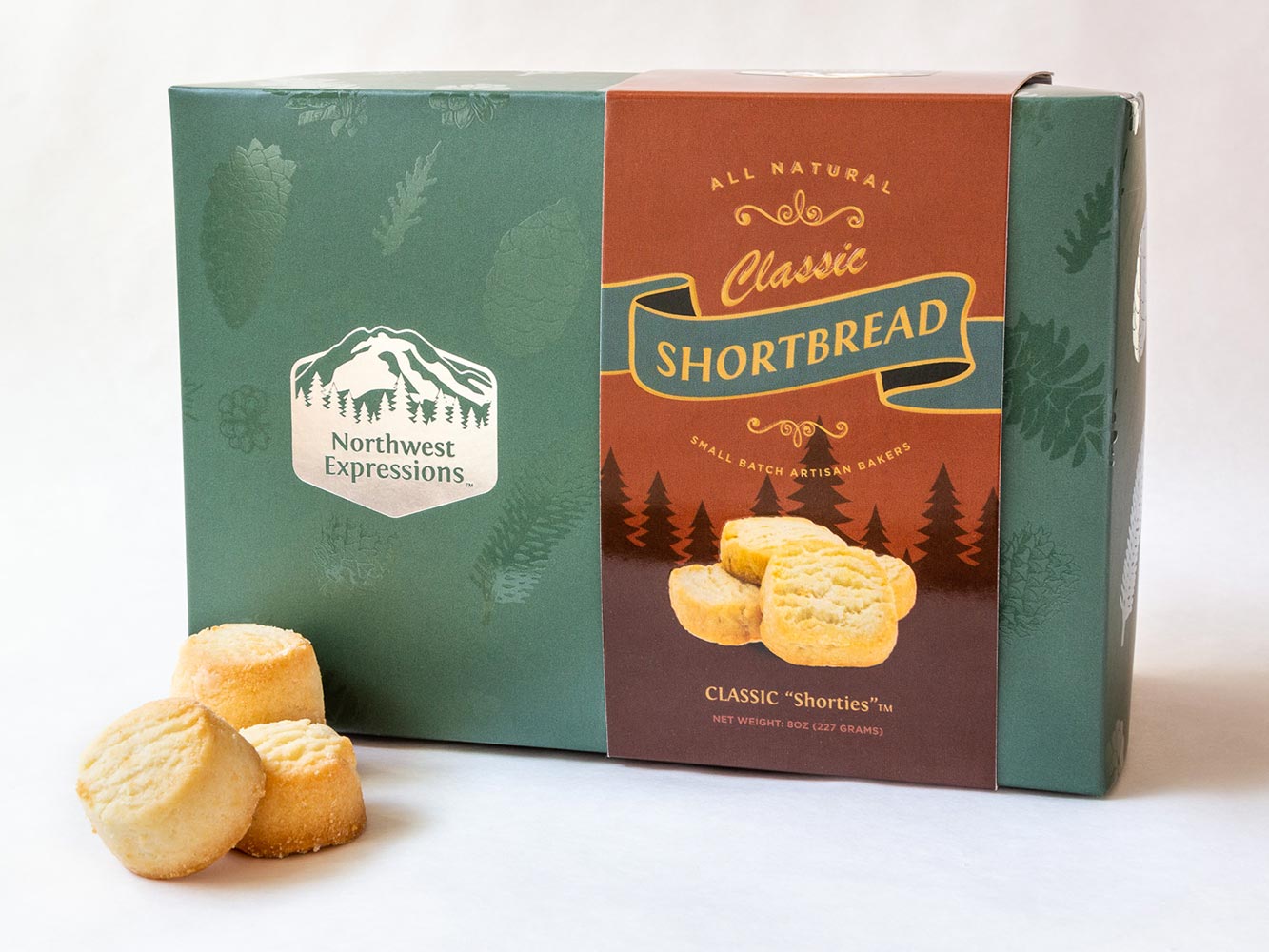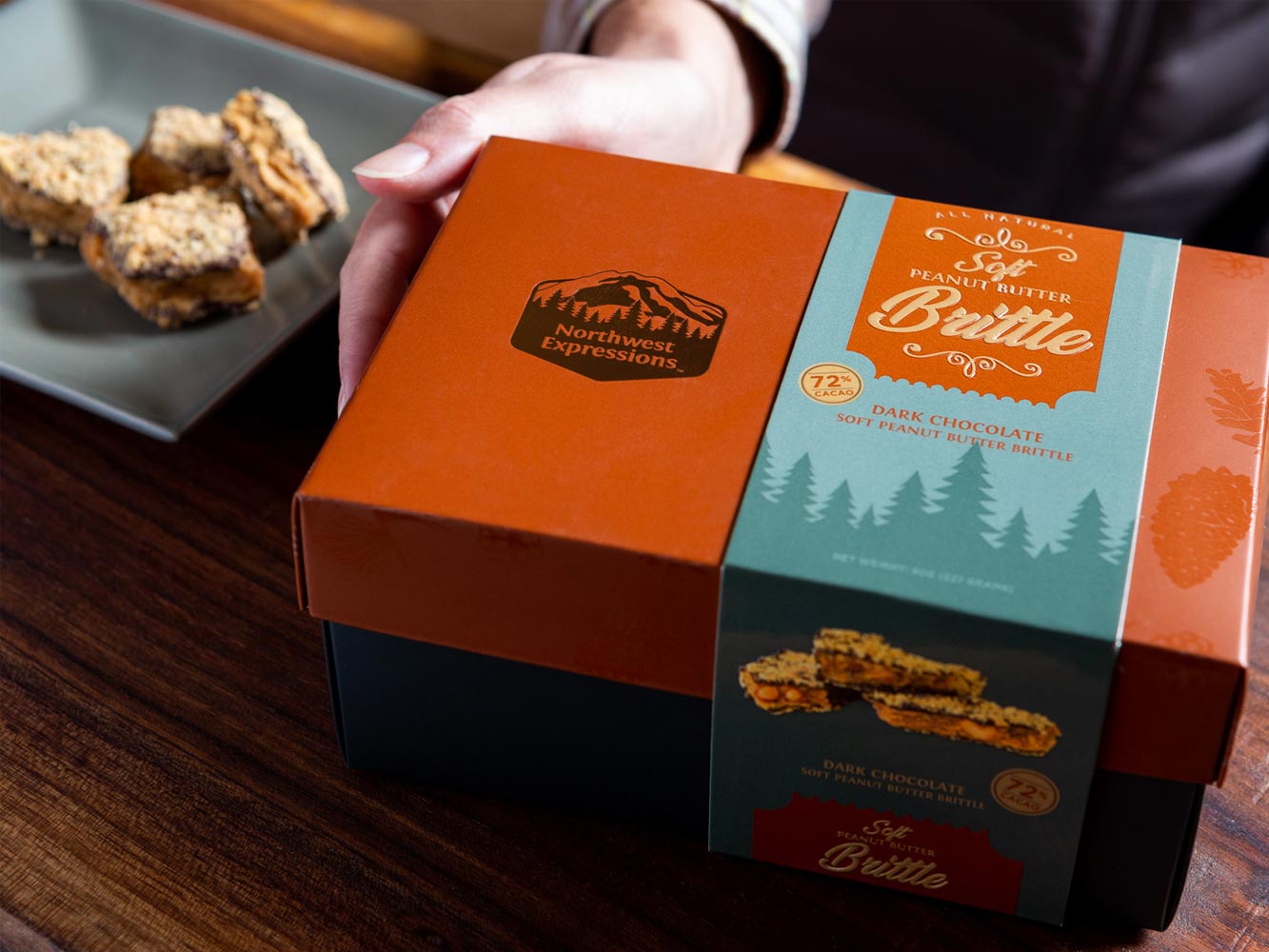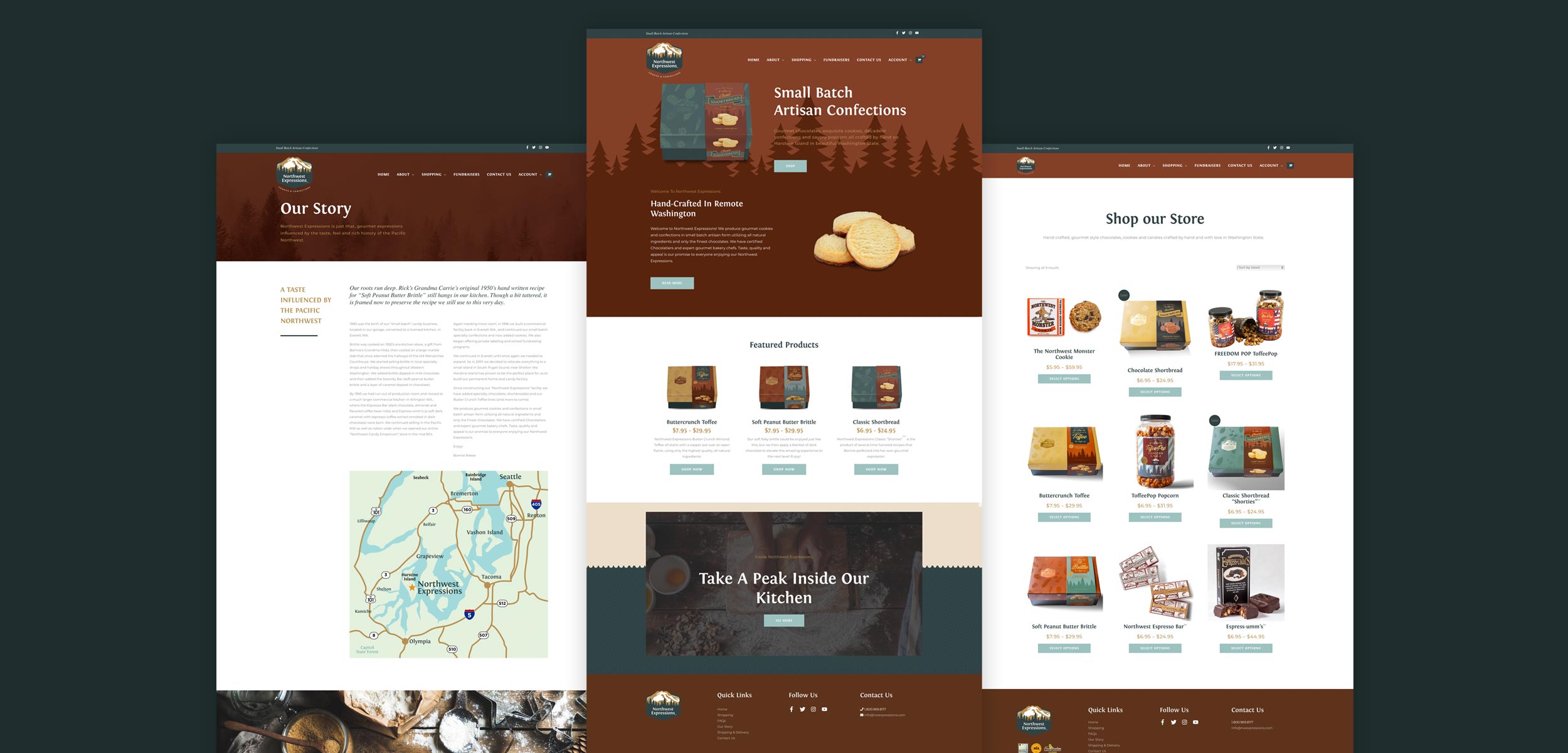 The website for Northwest Expressions needed to be multi-dimensional. Not only did it need to cohesively convey the new brand identity and tell the Northwest Expressions story through their history, but it also needed an easy and user-friendly experience for those looking to purchase the cookies and confections.
I designed a look and feel that really integrated the new brand and gave customers that easy experience of finding and purchasing products in a simple way.