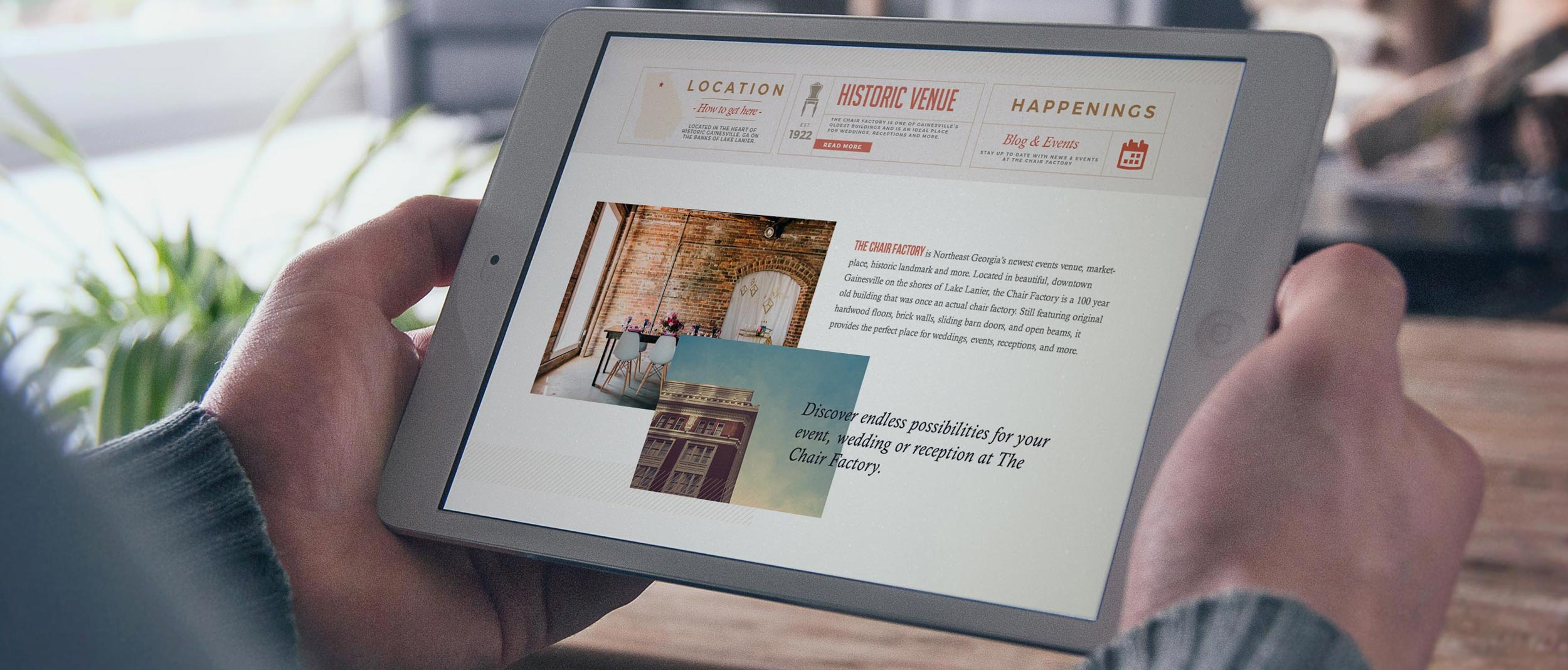 An innovative website design for a 100-year-old building turned event facility.
The Chair Factory is a 100-year-old building in Northeast Georgia, featuring original hardwood floors, exposed beams, turn-of-the century brick walls, and sliding barn doors. Originally an actual chair production factory, which shut down years before, the buildings and land were purchased and are being turned into an event venue and marketplace.
The Chair Factory came to me to help create that online brand with a website that would tell their story and convey who they are and what they're offering to potential event planners, brides, and marketplace vendors. We worked together to build a website that would cater to these audiences and turn them into clients.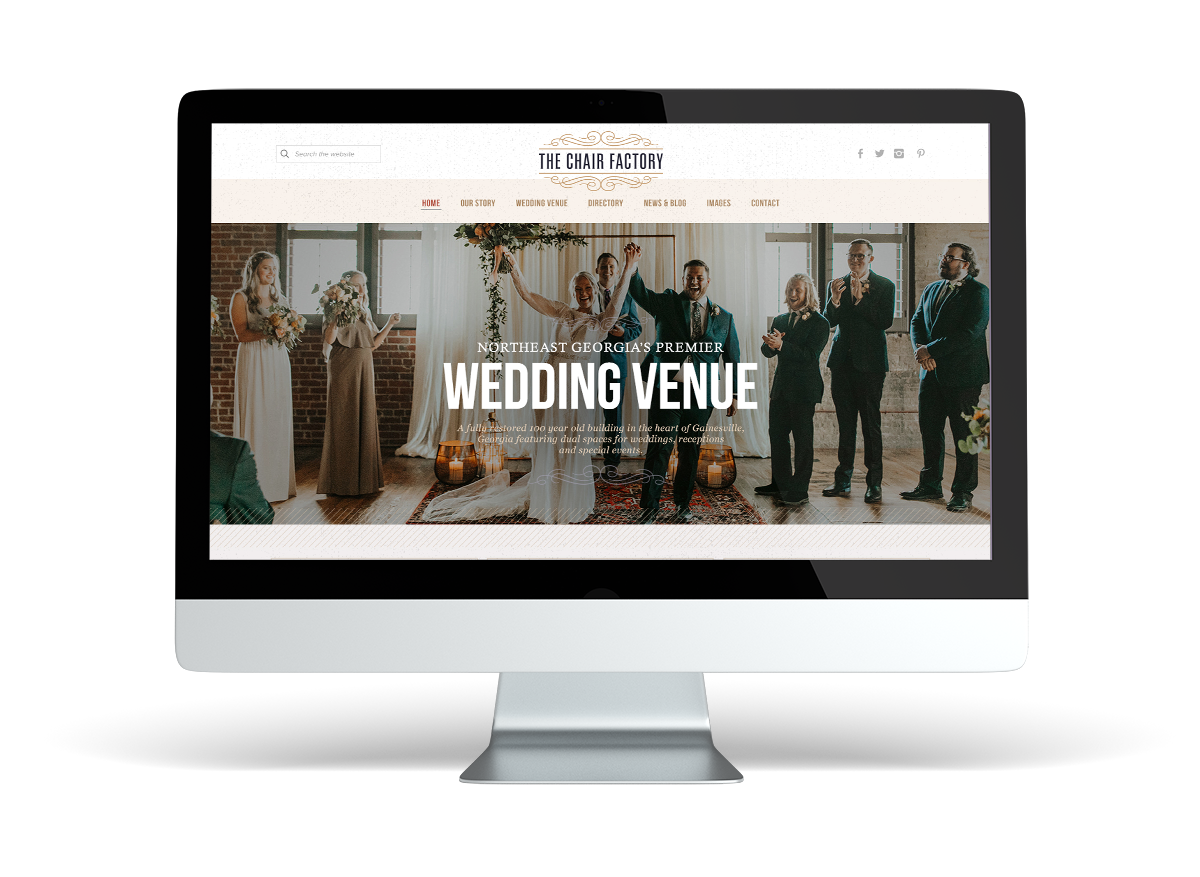 The challenge for me was discovering what the overall goal was for the website and what type of customers they were trying to obtain as well as what kind of image they wanted to convey. Combining an event space, which will be heavily used for weddings with a marketplace in hopes of securing vendors and business rentals presented a unique opportunity for me to really dig deep and solve a problem from a marketing standpoint, not just as an artist or developer.
In addition to the design and development of the website, I included copywriting as well as some custom photography, iconography, and more.
It always helps to walk into a place and get a feeling for the space. This facility is beautiful and walking in and out of the brick and beams really created a sense of what type of experience the Chair Factory should have online. I snapped some photos myself and began to even write some of the marketing copy for the website.
I then wire-framed out several pages and attempted to drill down the user-flow and how I thought the users would interact. The User Interface of the website is truly a combination of elegance with rustic chic, and the style of the building and campus shine through the design.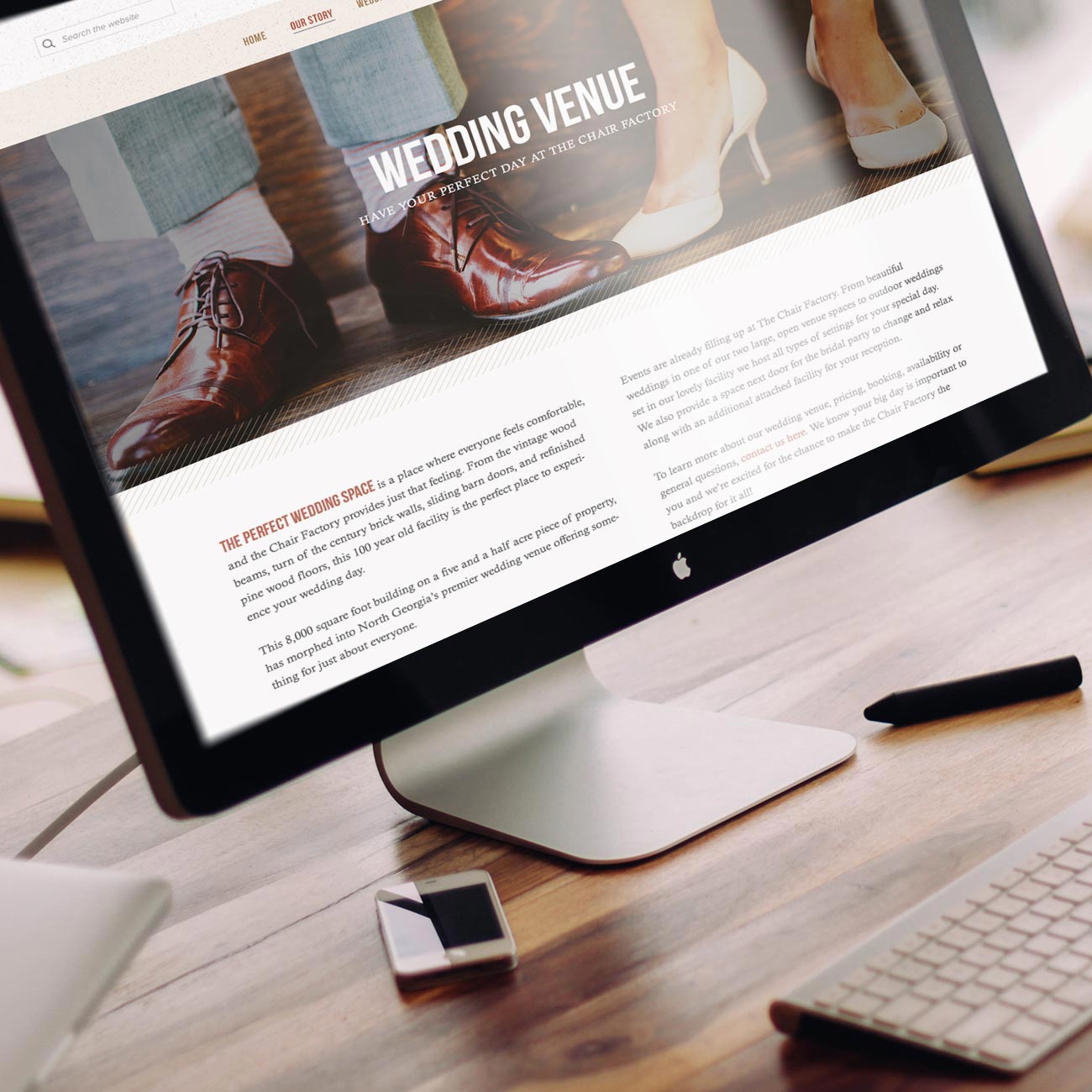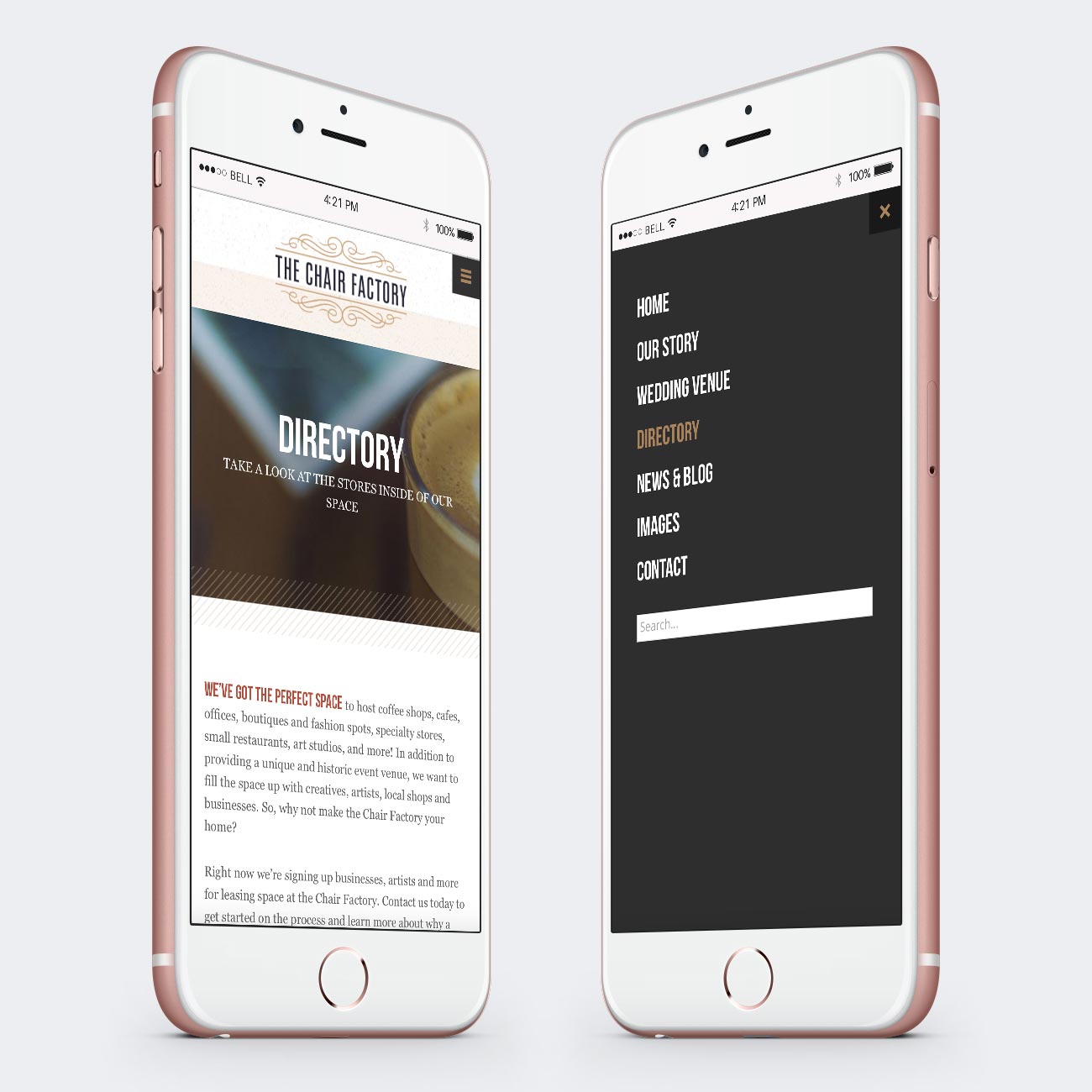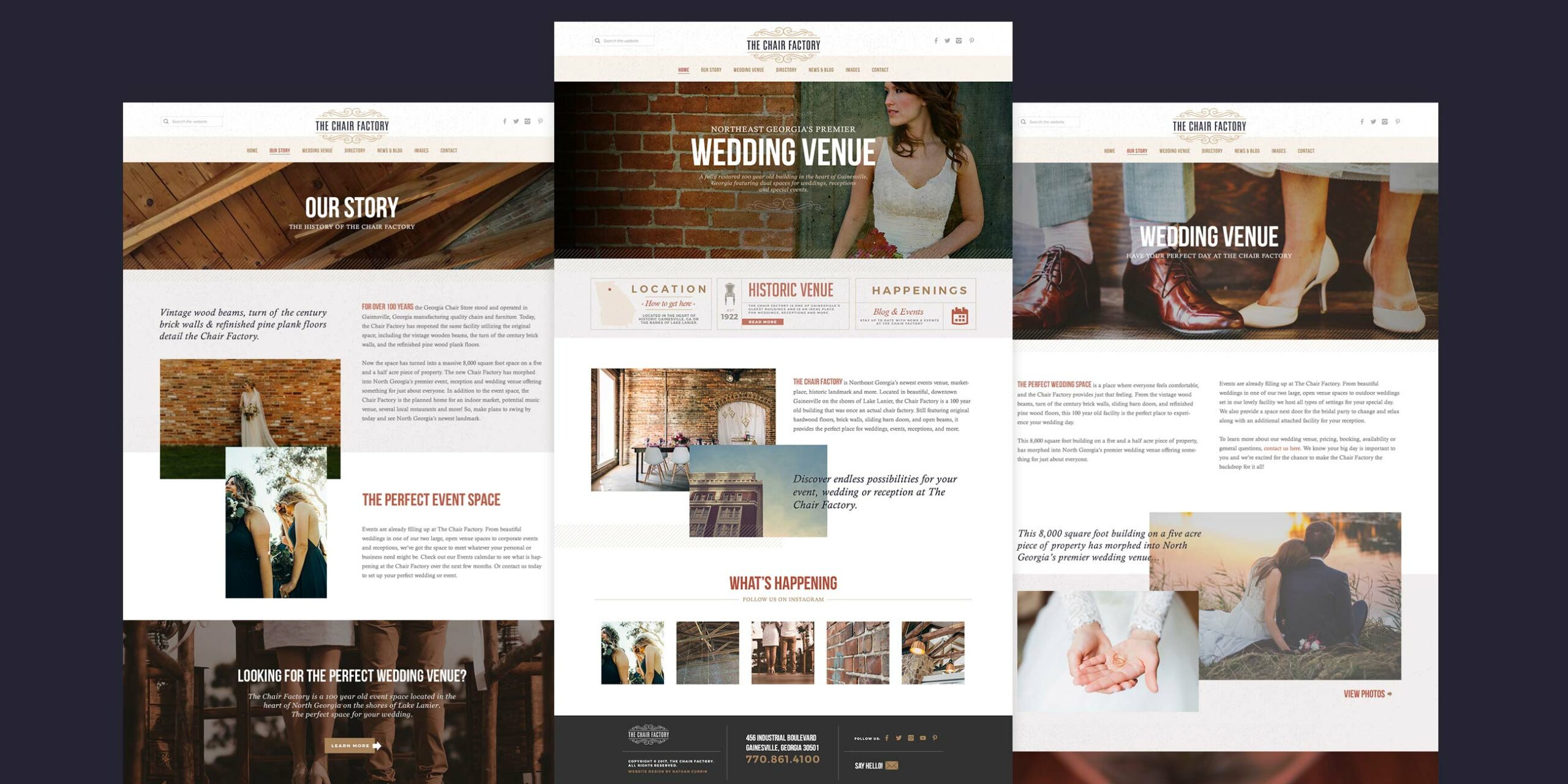 The Chair Factory website is a clean, modern, responsive website that combines all the elements of what the client wanted with an image of how they want to be perceived. There are clear calls to action, and the mobile version works seamlessly. I'm truly excited to see where this site takes them over the next few years.