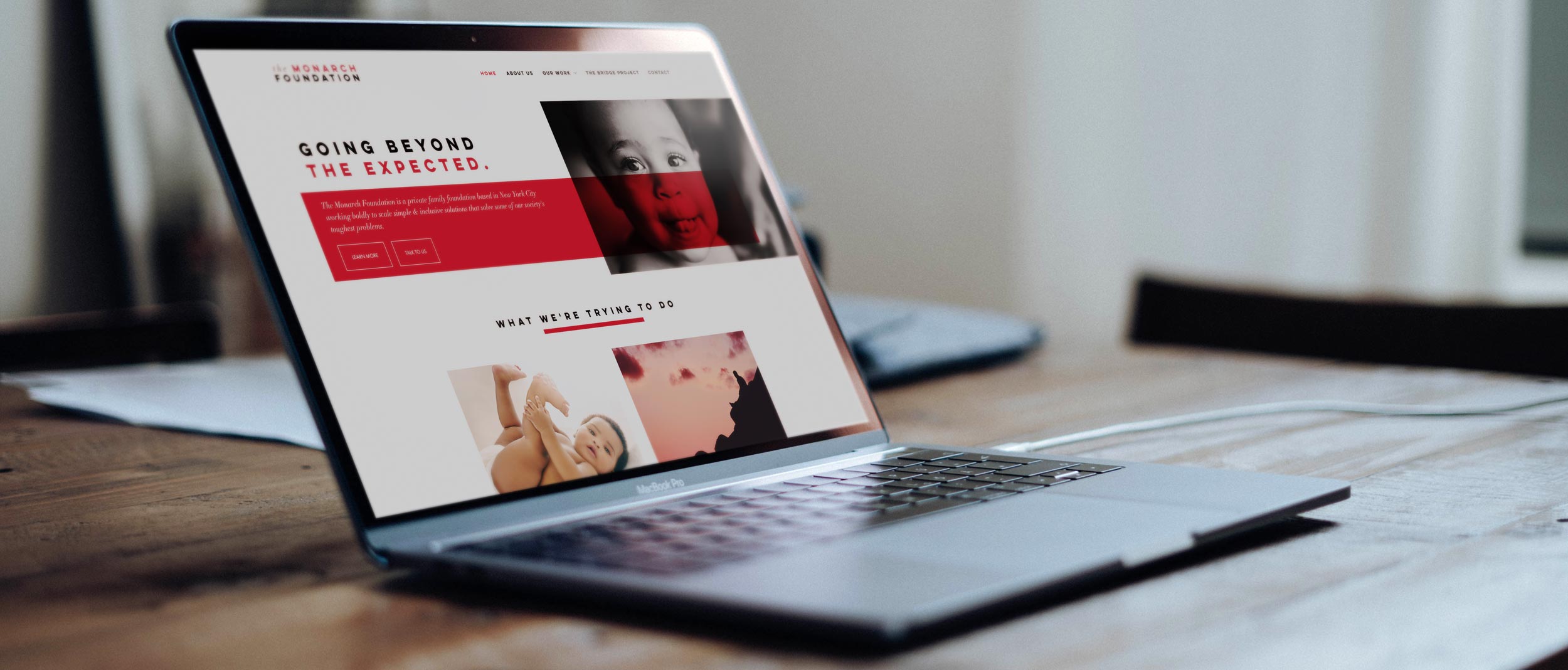 A website to raise funds and awareness for a foundation dedicated to change.
The executive team at the Monarch Foundation approached us about designing and developing two different websites: one for their project to raise money for single mothers in the New York City area, and the other for their parent foundation.
The Bridge Project started off with branding and a website, and once that was complete we moved on to the Monarch Foundation's website, the parent company for the non-profit that focuses on early childhood and climate change issues.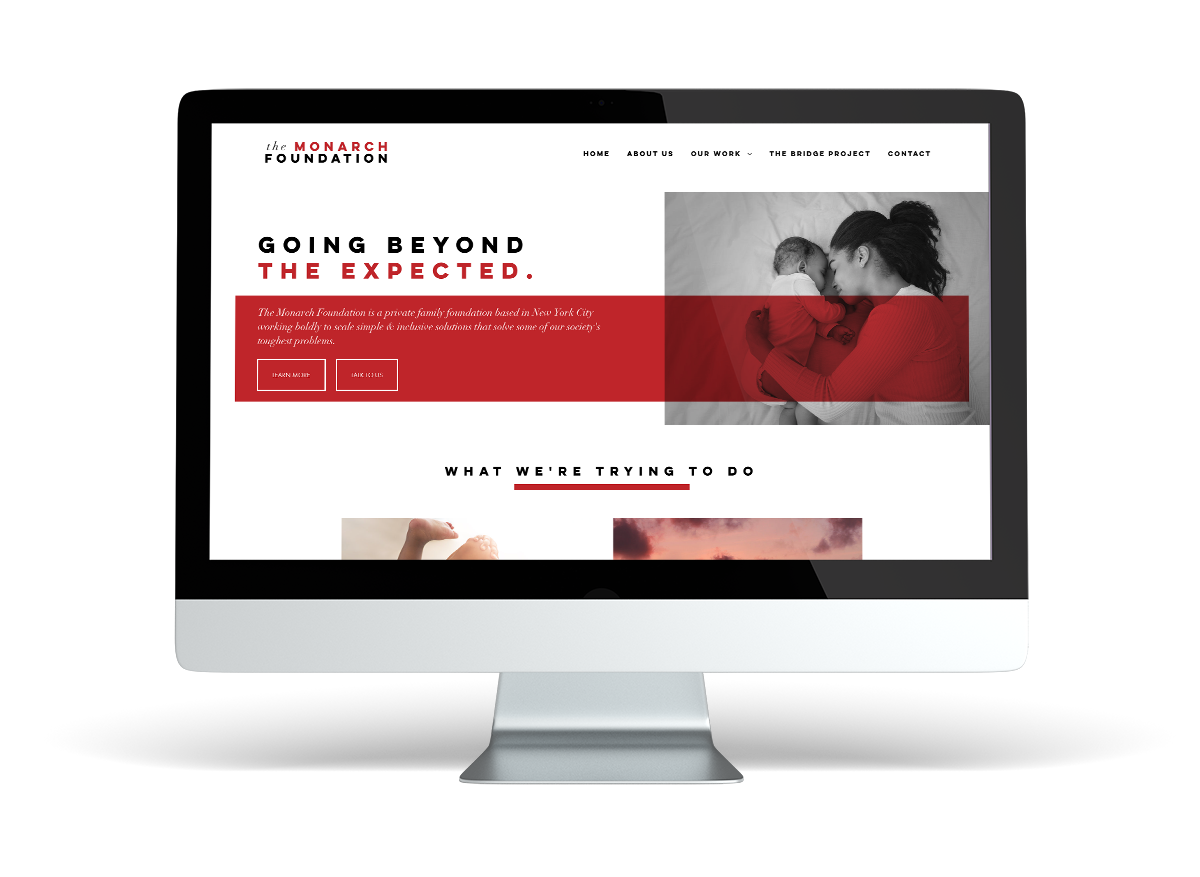 Working with a company to produce and release 2 brand and Website campaigns simultaneously comes with its own set of challenges. The logo for the Monarch Foundation was a work in progress for months, while I came up with options and then the client sent revisions, only to land on a final option that their team delivered. I then needed to take their revised logo and work with it to come up with a website design that centered around the new brand but would also speak to potential investors, supporters, and clients.
"We are thrilled with our decision to work with Nathan. He was a delight to work with! He was responsive, professional, and made our lives as easy as possible while delivering stellar design work."
Megha Agarwal
Executive Director
After several months of iterations and back and forth conversations between myself and the client, we landed on a design that we were all happy with. Then came the task of designing, developing, and building each page and section one component at a time.
The final design creates visual interest and complexity that varies with every page of the site. The Work pages focus on their four key areas of expertise: Early Childhood, Direct Cash for Families, Climate investing, and Climate Justice.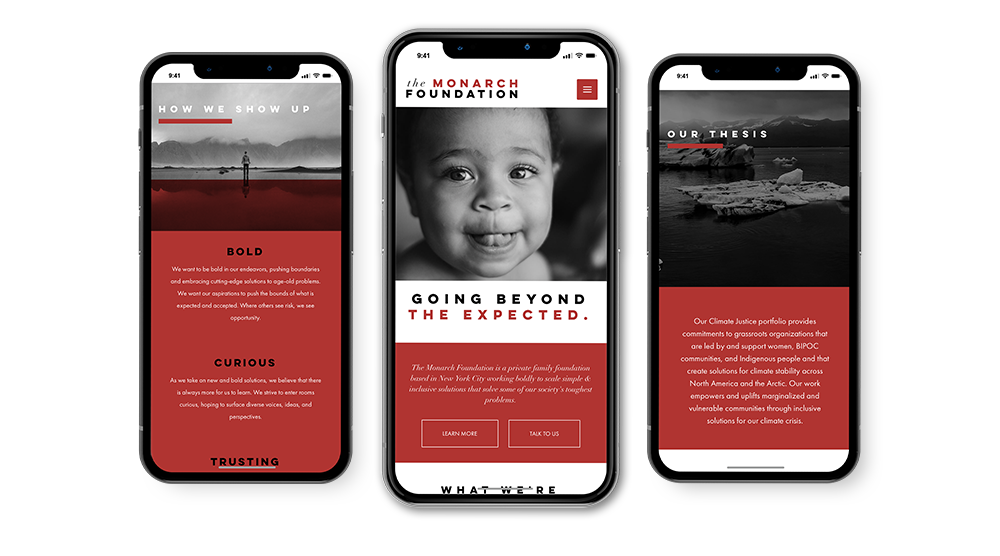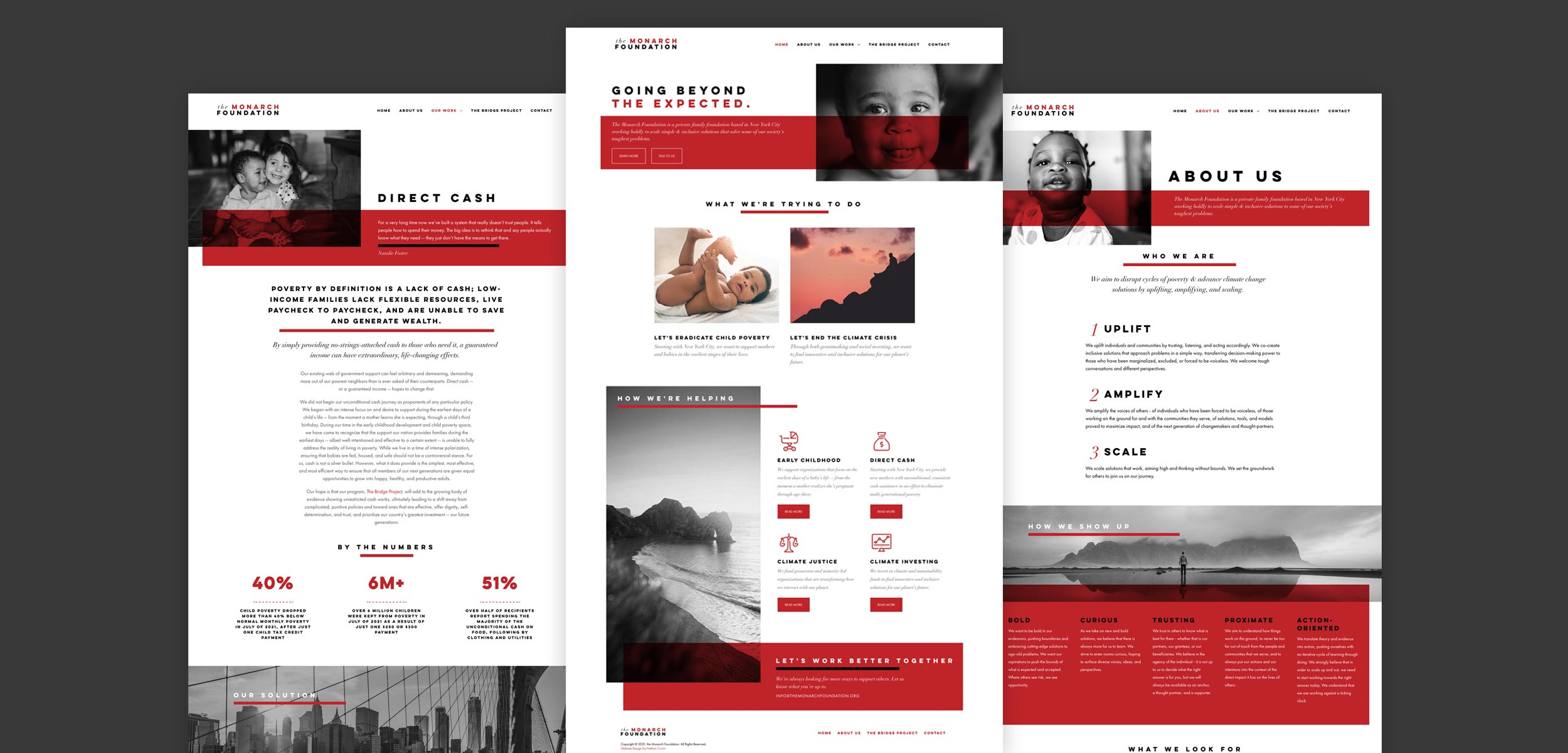 The finished website flows well on all platforms and devices, which was a bit of a challenge in and of itself. With a unique design like the Monarch website has, developing the mobile version of the site to match that unique experience of the desktop version took some time. But in the end, the final product was something that the Monarch Foundation can be proud of and a unique marketing piece that we hope will speak to both investors and supporters alike.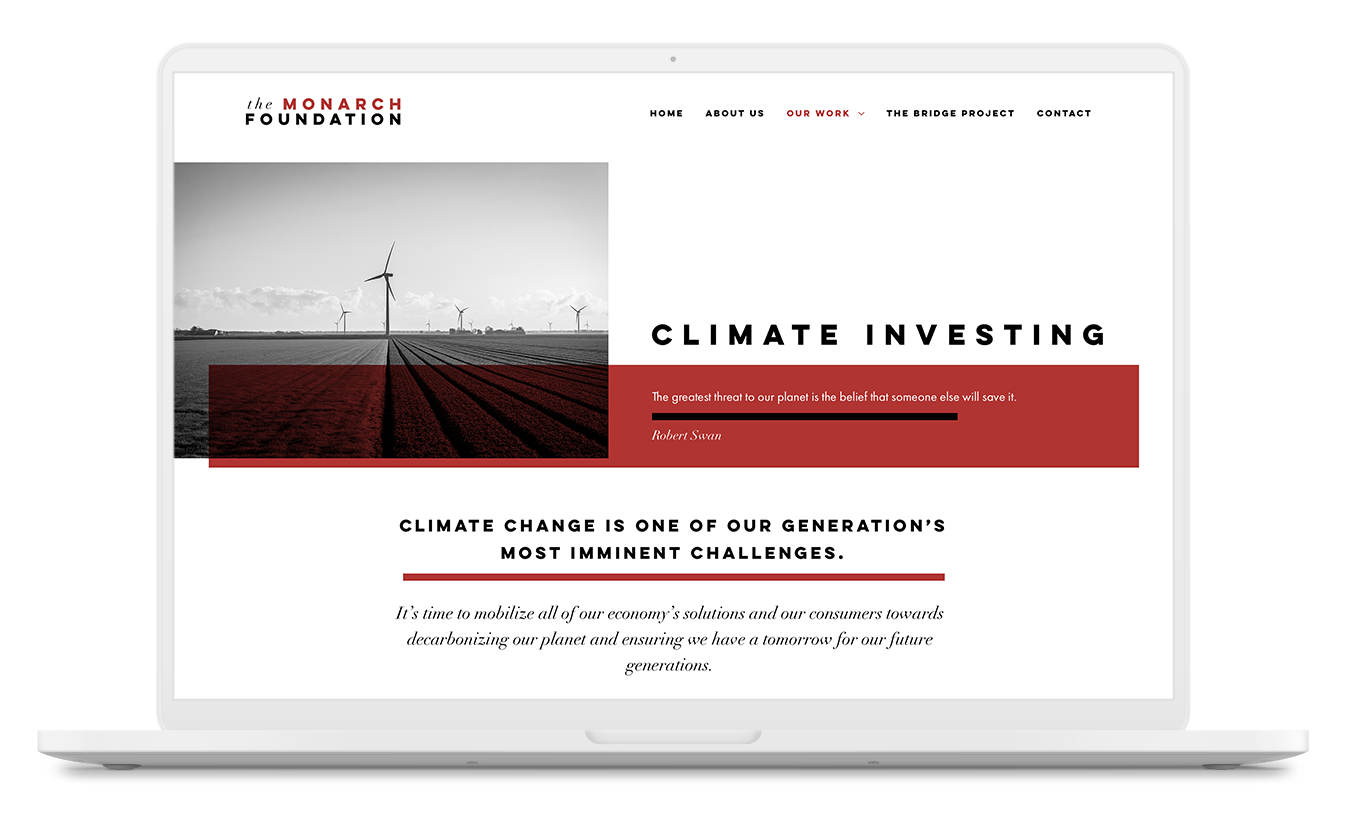 "Our timeline went much beyond what we anticipated, and Nathan was flexible and reasonable through the whole process. Would highly recommend working with him!"
Megha Agarwal
Executive Director