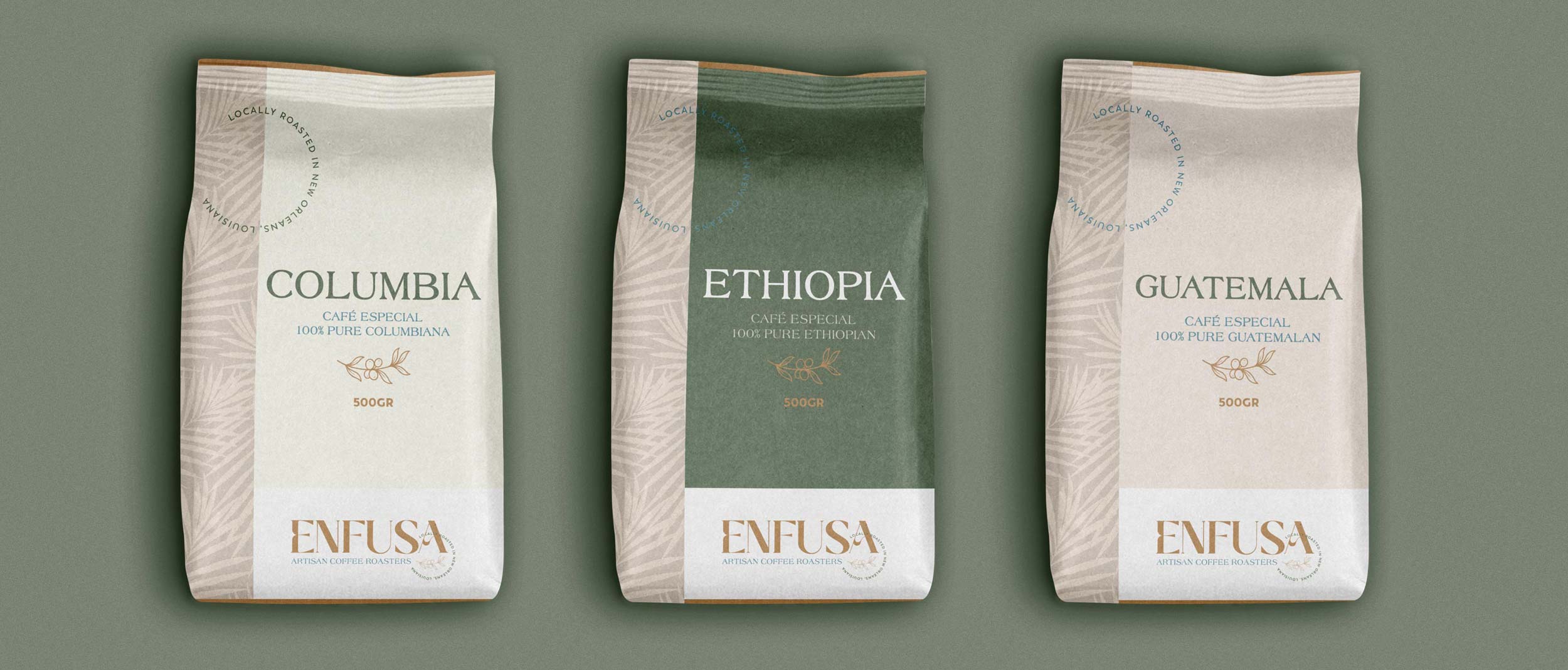 Concept branding and packaging for a New Orleans Startup
A local entrepreneur came to me with the idea of creating a specialty coffee roastery and shop in New Orleans, Louisiana, and needed my help in establishing a concept brand identity, packaging ideas, apparel concepts and a pitch deck for investors.
This wasn't something that I normally do - assisting in putting together ideas and presentations for investors, but it turned out to be a challenging and inspiring project that I really enjoyed working on.
Primary Logo Mark Concept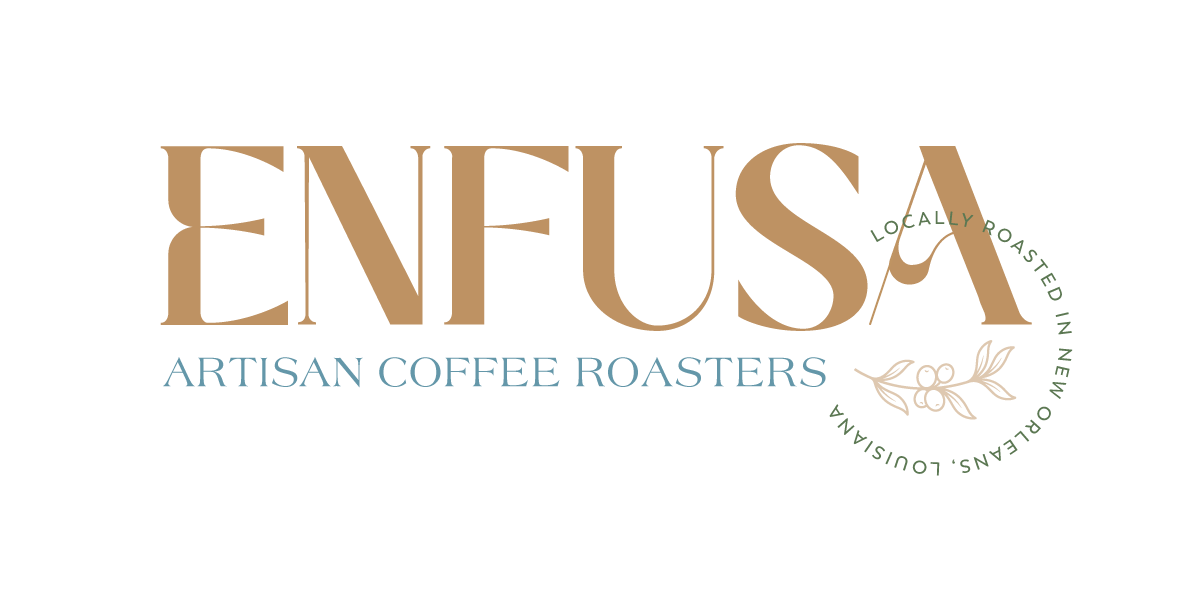 The challenge was simple: create a modern and elegant, yet simple brand for Enfusa - something that would draw in customers to their shop in New Orleans yet stand out on their packaging while they sell their boutique blends of coffee on specialty shelves across the Southeast. And ultimately, a brand and packaging that could excite the investment firm they're pitching to, and get them the funding they need to kick off the business venture.
"Nathan's attention to detail, creative flair, and commitment to our vision resulted in a truly stunning and functional design that exceeded our expectations and has gotten us excited to present to an investor."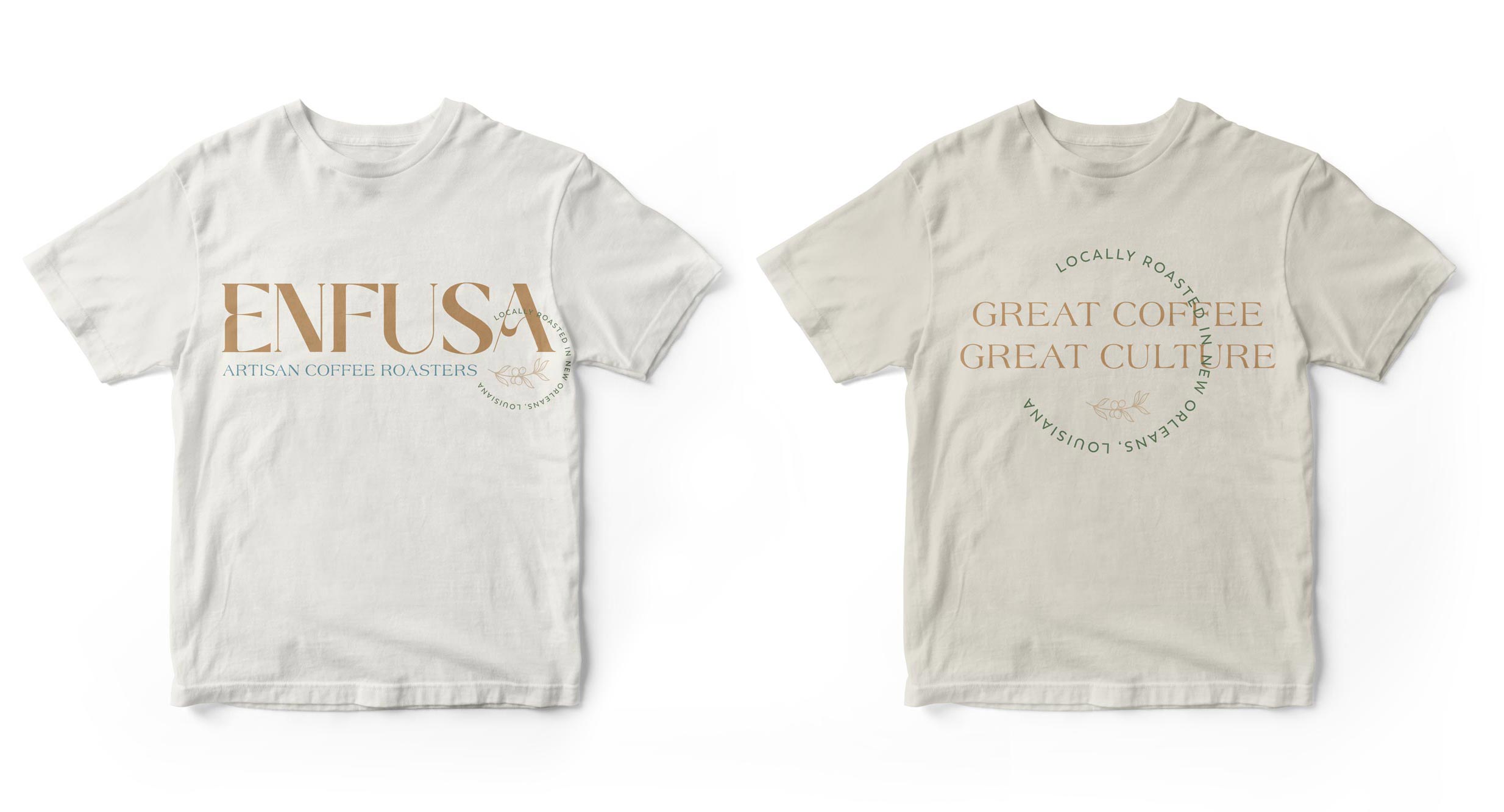 I took a luxury typeface and modified it to symbolize the Enfusa brand image tying in a coffee plant and their tagline that they're proud of: the fact that they're tied to the Crescent City and would like to give back to local businesses and non-profits with a portion of their sales.
Finalizing their brand identity idea and tying it into their investor pitch deck was satisfying. I eagerly await their presentation, and am hoping to continue my relationship with Enfusa Coffee.
In addition to design, I also worked with them to develop statistics and graphs and work them into a cohesive marketing piece while also assisting on copywriting and marketing slogans.